Look Young and Flawless with Lavivid Wigs
Views: 1400
Are you someone who is facing a lot of hair loss and you are not comfortable and confident with your hair? Then wigs are an excellent option for you. In the past, hairpieces were meant for women, but now, even if men face any issue regarding their hair and are not confident about it, they can also wear wigs. Wigs are a great hairpiece to cover up any insecurity you might face due to hair loss. Lavivid hair is a company that is now offering wigs and hairpieces for men so that their dream to look stylish and appealing can come true.
Wigs by Lavivid for Men:
Lavivid is offering non-surgical procedures for men who are facing hair loss, in the form of wigs. Lavivid hair is one of the best companies that are making wigs for men to feel positive and happy about their appearance.
The wigs that Lavivid is providing are one of the best qualities. These wigs are made so that they look entirely natural, and these wigs are incredibly lightweight; therefore, you will feel nothing when you wear them. These hairpieces offer you style, comfort as well as durability all in one.
Best Wigs for Men to look Flawless:
Lavivid company offers many different types of wigs, and they have a lot of different styles, colors from which you can choose. Due to the enormous variety of hairpieces offered by Lavivid hair, everyone can find a perfect match for themselves.
Following are some of the styles that Lavivid is offering to their customers:
(1)Lavivid Mirage Toupee Wig for Men:
Mirage is the first type of wig that Lavivid is offering. This type of style in wigs is the most common and famous style. The Mirage wig for men is made up of poly paper which makes the hair of this wig very natural looking and silky. Other than that, this wig has a real hair toupee which means this covers your hair adequately, and because of transparency, this seems pretty natural. The wig is very thin; so it blends like a dream with your skin. This wig will fit you perfectly and gets secure perfectly so that you don't have to worry about them slipping off of the wig.
Furthermore, this wig has a V-looping system which creates an authentic and ingenious effect on the wig; hence, it looks like your natural hair. The Mirage Toupee wig also has Micro-knots systems that stimulate the growth of your hair.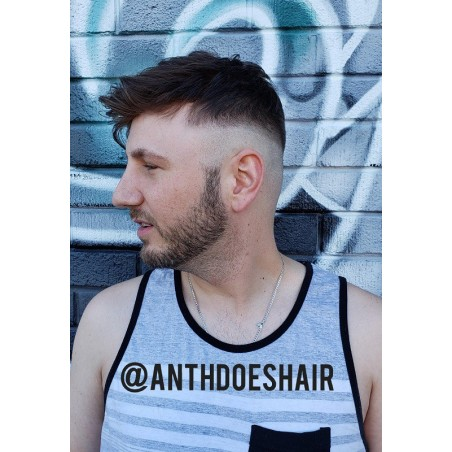 (2)Thor Men's Full Lace Toupee:
Thor Men's Full Lace Toupee wig is another great wig style for men; this gives style to men when they wear this wig. This wig is strong and durable; hence the name Thor is perfect for this wig. The stitching and making of this hairpiece are done to last a very long time, and the fitting of this wig is also excellent.
The full lace toupee or the French lace wig is very comfortable, soft, and breathable; therefore, you won't feel anything when you will use this wig.
Lavivid hair is offering almost 12 different colors in this Thor wig so that everyone can find a perfect color and shade according to their preference. Furthermore, this wig is made with such excellence that the hairline is undetectable, proving that the wigs made by Lavivid are very real-looking.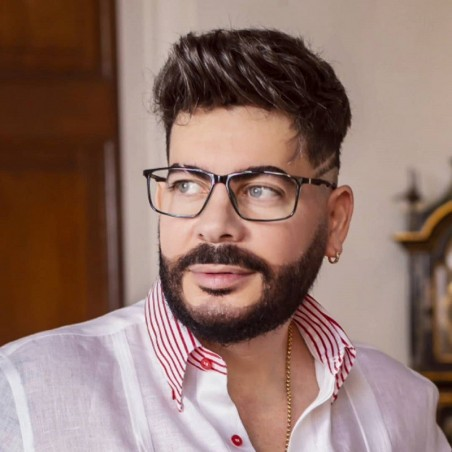 (3)Atlas Real Hair Toupee Wig:
The Atlas Real Hair Toupee wig is made up of Indian Remy Human Hair. These wigs are bleached so that it gives a normal hairline. The French lace that is present underneath the wig is inserted to make it soft, airy and they are effortless to wear for a very long time.
The Atlas hair toupee is available in various shades so that you can find your perfect match. The hair present on this wig is straightened, but if you want, you can definitely style them according to your liking. Other than that, if you are looking for wigs that give a thick and fuller appearance, then this wig is your way to go.
(4)Eros Men's Hair System Wig:
If you are looking for a wig that will give you a sophisticated and classy look, then the Eros Hair system by Lavivid hair is the best option. There are a lot of color alternatives available for you so that you can pick the best one according to your preferred liking. This wig has a super comfortable natural hair toupee which is micro-thin; hence, breathable and very easy to wear. This wig is also durable and long-lasting, and it will also stay on your head for a very long time. So whenever you wear this wig, you don't have to worry about slipping off the wig.
The hair used on this wig is human hair, giving a uniform and real look when you wear it. The styling of this wig is done through a 28mm curler to give body waves to the wig. This wig is a perfect combination of style, comfort, and durability, and it is also very pocket-friendly.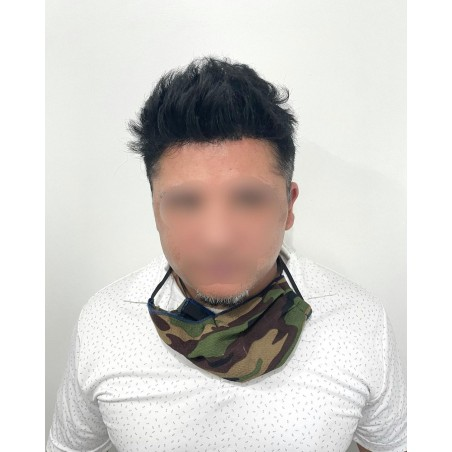 (5)Helios Hair wig for Men:
Another great style of wig that lavivid hair is offering to men is the Helios Hair System. This wig also has a full lace toupee; the full lace wig is made up of hand-sewn Swiss lace. It ensures a perfect fit and proper shape of the wig. The Swiss lace present in this wig gives the wig a luxurious and silky finish and looks very natural and genuine. The hair used in this wig is high quality to make it look as accurate as of the inborn hair.
This wig also comes in many colors and shades from which you can pick your favorite. The styling of this wig is slightly wavy, which gives a luminous and fuller effect to the wig. Lastly, this wig is durable, and you will feel young and flawless after using this wig.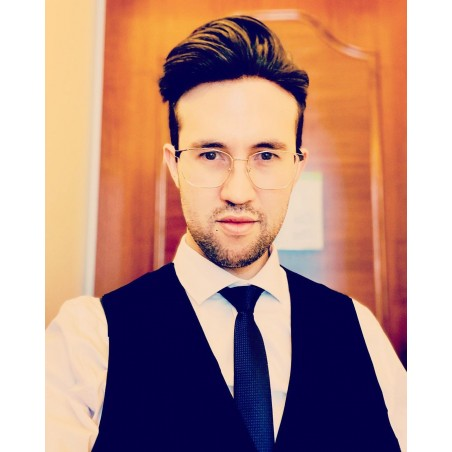 Conclusion:
Everyone wants luminous, silky, and beautiful hair. The wigs mentioned above are a perfect example of the different styles that Lavivid offers for men. It will allow them to live their dream to have good-looking hair. Therefore, if you are also looking to buy some wigs, then Lavivid has got your back.
---