Something You Should Know about The Black Toupee for Men
Views: 1655
The black toupee for men is being popular nowadays. When it comes to hair loss, we usually think of the middle-aged man with rare hair on the top of their heads which is also called "Mediterranean" hair. The most representative movie character probably be Xie Guangkun in Country Love Story.
Back 20 years ago, people are still worried about food and clothing. Slowly, we began to pursue the spiritual needs. When it comes to the pursuit of the external image, we usually think of women, who love beauty. But we ignored the men's demand for shape.
It used to be said that men's baldness is very common. Baldness is caused by heredity, so there's no need to interfere. It's not a big deal to shave a bald head. So after 50 years old, there are many "bald men" around. But as people pay more and more attention to social occasions, men also have a higher demand for their image. So this time there are many products and services, such as hair spray, such as hair transplant as well as the black toupee for men.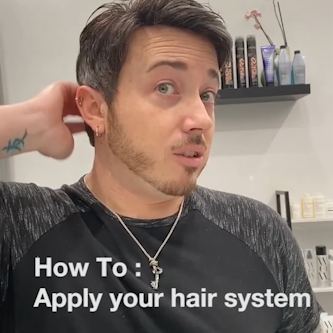 In terms of demand, if your hair loss is not very serious, only local hair loss occurs, you can choose additional hair spray, also called replacement spray. The principle of using it is to spray some fibers into your hair, and instantly appear a thick "false appearance". Although it is false, it can solve some men's hair loss problems, after all, the cost performance is super high.
Another is the service of hair transplant. Generally speaking, hair transplantation is a high-end medical treatment. Treatment costs are relatively high, usually tens of thousands of start, the treatment cycle is relatively long, and for different people's scalps, its treatment effect is different. However, if you have enough budget, you can also consider this.
Finally, wigs. There are many kinds of wigs, which can be divided into chemical fiber hair and human hair.
Chemical fiber hair, literally you can see that the material of hair is chemical fiber material. Chemical fiber hair is characterized by changeable color and good gloss, but it is easy to knot after cleaning, and the color is different from human hair. Chemical fiber hair is more suitable for girls' cosplay use. using frequency is low, don't need to clean, because the price is cheap, so also don't feel much pity even you threw it away.
Human hair is a wig made from human hair. It is characterized by high comfort. It's very natural after wearing it. As a man, wearing a natural black toupee for men has no sense of strangeness. Human hair can also be dyed, but it is not recommended to perm and dye it many times. After all, after the hair leaves the human body, there is no way to supply nutrition, so we should take good care of it. Of course, the price of human hair is higher. At present, human hair in the domestic market is hand-woven. All the hair is hooked to the scalp one by one by workers with crochets, so it takes a lot of time. The price of chemical fiber hair is cheap that because used by the machine to hook hair.
In addition to the high cost of hand-made technology, the source of human hair is less and less now. At present, most of the raw materials for the black toupee for men on the market come from India and Myanmar, and a few come from Yunnan province and its surrounding areas in China. Therefore, the supply of wigs is increasingly scarce, and the high-end hair quality is even more scarce.
Although the price is more expensive, wig film is still the only choice for many men and women with hair loss. Why? First of all, its price is moderate, for regional hair loss, we only need a patch. Women can choose to take a small clip. Men can also choose a clip if their hair loss is not serious. If the remaining hair in the hair loss area is sparse, we can paste the bottom of the wig net with double-sided film or glue. This operation is very convenient.
At present, there is a wide range of glue and film used on the black toupee for men on the market. We must keep a weather eye on it. We all know the principle of "what price, what goods". So, in the face of ultra-low price products, we should be careful to choose. After all, they are all used on our scalp and wigs. The quality of the products is more important.
---