A Dark Rooted Platinum Blonde Hair System? OMG! This Cannot Be True!
Views: 821
We can all get bored with our style and sometimes new hair color is just what needed to change up your look. A blonde-hared men is always seen as charming and attractive. If you don't grow blonde hair or you are experiencing hair loss problem, a blonde hair system is a way to go. 
A dark rooted blonde hair system is very interesting. For people who are going through hair thinning or hair loss, with a hair system like this, not only you can get a full head of hair, but also you get a super trendy hairstyle. 

LaVivid Travis is a dark rooted platinum-blonde color hair unit. The root color is #5 cool toned brown and hair is 613 platinum blonde. Dark rooted blonde hair is super fashionable and it is a trendy expression of individuality. 
The Travis hair system uses the most advanced C-through bio skin base and it is transparent, soft and it has a dull finish appearance.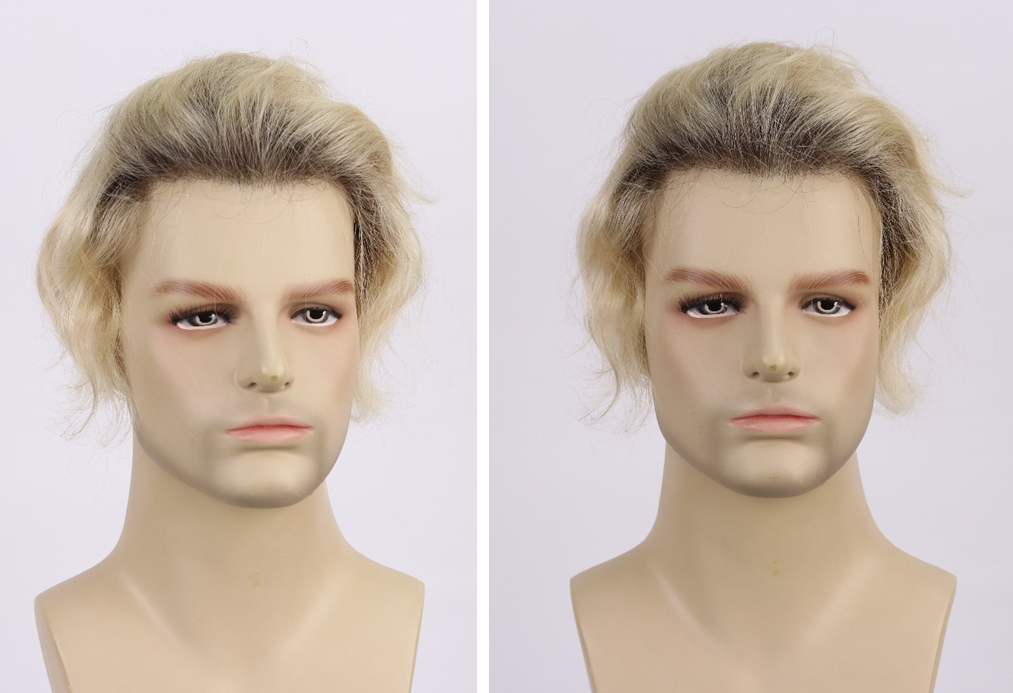 With Travis you can practically have any hairstyle you want because it gives you a realistic hairline. It uses v-looping technique for the whole base, so there are no knots to be seen at all. You can part your hair anywhere you want and the hair flows just like your own hair does. 
Density is 90% medium light and hair being 6" long. 
Click here to purchase this fabulous hair system. 
Related Posts:
LAVIVID UPGRADE EROS C-THROUGH BIO SKIN HAIR SYSTEM FOR MEN
WHAT MAKES LAVIVID C-THROUGH BIO SKIN UNIQUE?
BLONDE AFFORDABLE FULL CAP WIG FOR MEN – LAVIVID GABRIEL WIG
---