Some Tips about How to Clean Lace on the Lace Toupee
Views: 1840
How to clean lace on the lace toupee? To first-time wearers, this would be the question they would ask in their daily toupee application and removal. To protect your lace hair system, regular clean-up is recommended. 
For example, a lace front wig can be left on for more than six weeks with long-term adhesive usually. Although you can wear it every day, you still need to remove the wig and maintain it with proper methods. You will need to apply deep caring to your toupee so it keeps good performance. 
Do remember, whatever you do, do it gently and carefully. For any types of toupees, you shall follow below cleaning method. 
Steps of removing tape off the toupee
STEP 1: Gently remove the hairpiece tape from the polyurethane areas of the lace toupee. Use your fingernail to scrape up the edge of the tape to start the peeling. Do not remove the tape from lace areas as it will cause damage! If you are planning to use an adhesive remover, you need to read the manual carefully in case the chemicals will damage the lace or the hair on the toupee. 
STEP 2: Soak the toupee in a plastic or stainless steel container which is capable of holding liquid solvent. The time of soaking depends on the type of lace toupee and adhesive you're using. 
STEP 3: Remove the toupee from the solution and lay it in the sink or container face up (the hair on the bottom). Gently brush the swollen adhesive reside with a fingernail brush. Any brands will do! A teaspoon may be useful to clean the skin areas, to scrap any residue off gently in one direction. After this, put it back into the container full of solvent for around 3 more minutes. 
STEP 4: Till now, all the remaining adhesive residue should be slide off easily. After a few minutes of brushing, rinse your lace toupee with clean water.  You can start to clean it with a mild shampoo to balance the acid level and lastly condition.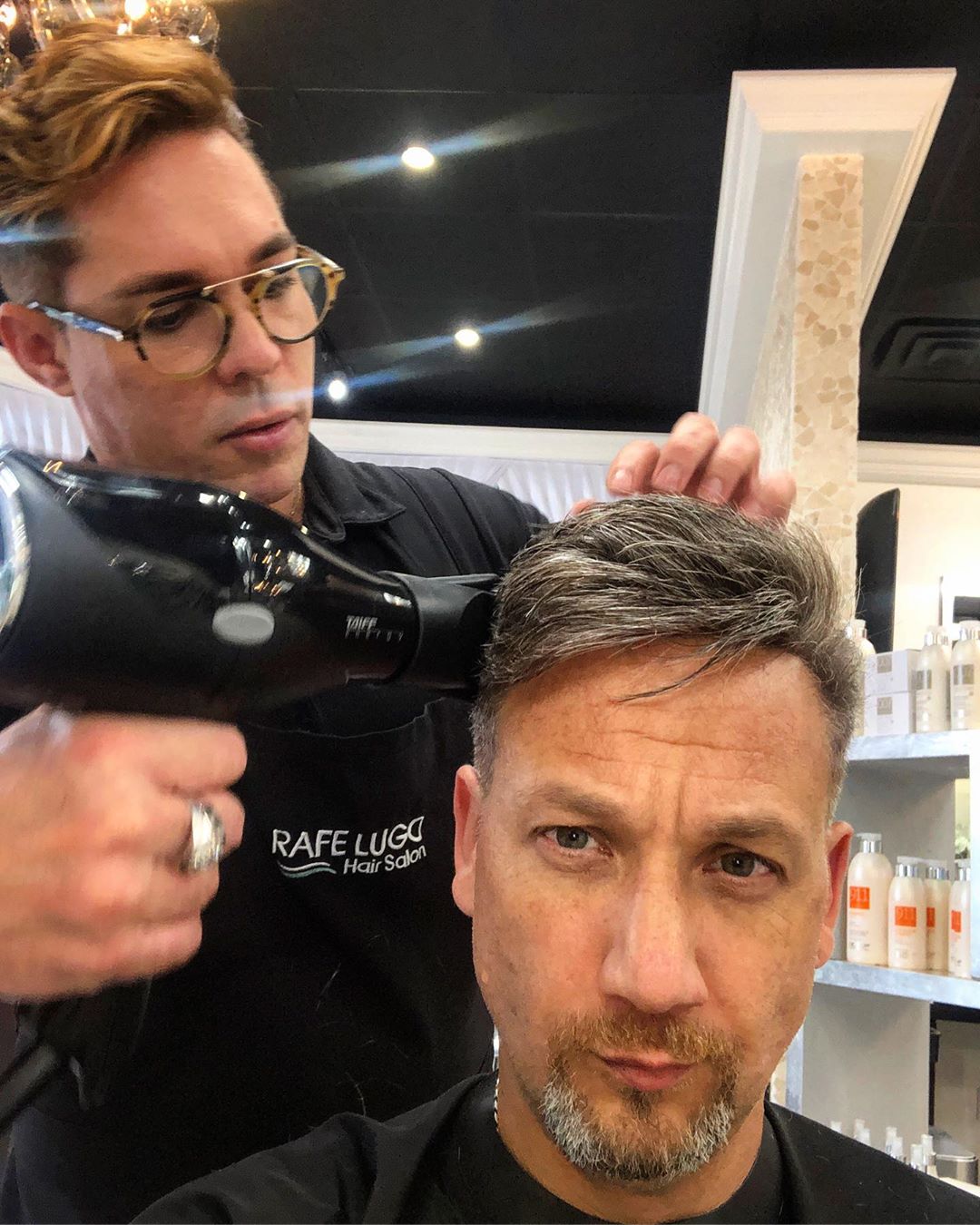 How to clean lace and hair on the toupee?
After you've done with the tape, it is time for you to clean the lace. Lace cleaning should be as gentle as you help wash your lover's hair. Here are some tips for you:
1. Brush the hair by using a comb to remove any tangles. Comb the hair in one direction.
2. Rinse the hair and its lace base with mildly warm water.
3. Apply a proper amount of shampoo. Clean it with care. Proper brushing or cleaning can make your toupee last longer.
4. Then apply a conditioner to make the hair softer and help with tangles.
5. After cleaning, keep the toupee cool. Excessive heat will hurt your hand-knotted lace toupee. You will need to put it somewhere far away from the heat. Or wrap it up so you will not find it become a matted mess later. 
Hope the above tips could help you treat your toupee well. Cleaning is like a long-term investment. If you protect and use the lace toupee wisely, you absolutely will find it can provide the best performance. The above methods apply to every kind of toupees. 
How often should I remove my hair system to clean it?
Daily wearers should remove the tapes and replace them with new ones every day and shampoo once or twice a week depends on your sweat. Semi-permanent wearers wearing half a month should do a deep cleaning after the removal. If your wearing is not last for a whole day, you can clean the lace once a month to make it tidy.
For people that need to wear toupees every day, do buy more than 1 toupee. Everyday wearing is somehow harmful to a toupee's life. Even if you love the toupee so much, you should give it a break. You could buy 2 or 3 toupees if you have the budget, different styles or colors, then you can wear them in turns, which also help to create your unique looks. 
Could I go to a salon to ask for help?
To some first-time wearers, it may be difficult to do cleaning for their toupees. So salon could save your ass from ruin your new bought toupee. You can style the hairstyles in the salon as well as long as you have the money. If you prefer not to spend too much on the salon, maybe you can learn how to wash the lace thoroughly and gently on the side so next time you can do it by yourself.

How to clean lace on the lace toupee? How to maintain the life of the lace? I hope now you have a clear answer. Enjoy your wearing and you can make your life special by building confidence with the help of the toupees. 
---