A Guide on How to Choose the Men's Toupee Hairpiece
Views: 1552
The men's toupee hairpiece is a useful product in terms of giving people thick and supple hair. It is versatile and you can do different hairstyles on the hairpiece. Do you know that there are various sorts of hair replacements? Knowing each type of hair toupees can help you better choose the product you want and get the best wearing result. 
Are you worried about the problems brought by baldness? Do you want to have thick, shiny, and soft hair? When it is hard to get the lost hair back, it is time to select a hairpiece for men to settle the hair loss issue once and for all. 
Men's toupees are designed for covering baldness. Can you imagine that this small piece of the item can perfectly hide your baldness from others? Yes, it indeed has that magic. Do not feel embarrassed to confess your distress. The number of people, ladies or gentlemen, suffering from hair fall is increasing every year. 
Before adding a hair replacement into your shopping cart, there are several things you should know including the basic types of hair toupees, the application and removal, and maintenance. Let us first look at the basic types of toupees. 
Different toupees different features
Not every toupee is the same. Since each person is an independent individual, one hair toupee cannot be applied to everyone. Therefore, different types of hair systems are supplied to satisfy the demands of different people. For example, if you travel a lot or often go out to exercise, you need to choose one breathable product. 
The lace hair unit can be a prime option. This is also the first type of hair unit we introduce today. A lace base hair unit is the most breathable and comfortable hairpiece to wear. Featuring small holes in the hair base, the hair system is air-penetrable. However, because of the feature, it cannot resist water and oil. It is not that easy to clean up.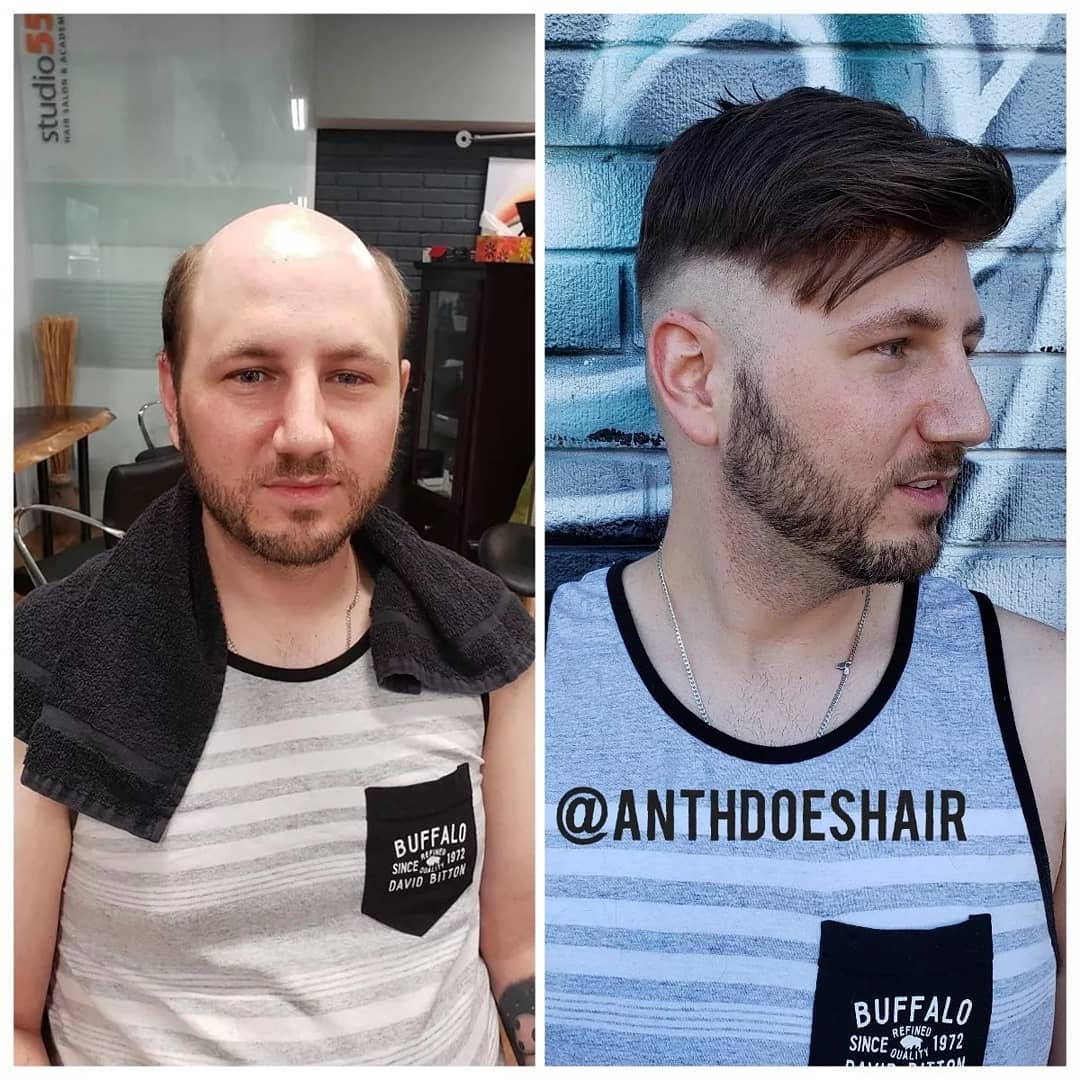 Compared to the light-weighted lace hair toupee, the poly, or thin skin hair unit is easier to wash, apply and remove. Because the transparent hair base looks like thin skin, it can present a realistic scalp. It is not as breathable as the lace but it is water and oil-proof. 
These two types of hair replacement systems can be used for 4-6 months. The higher the quality is, the longer the life span is. If you want to pick up one with higher durability, we recommend the mono hair toupee. This can be counted as the most durable type. The longest using period can even reach a year. 
The last type is silk hair replacement. Made of silk base, such a product is comfortable to wear. It is the most luxurious style, giving the most vivid look of the scalp. The durable time is also longer than the lace and poly base. 
All these four basic types of hair systems are divided by the making materials of their bases. But a hair base of a lace hair system may not be made of complete lace. The major part of the base may be made of lace while the perimeter is made of poly so that the hair unit can be more durable and perform better on hot days. Also, when you discover the hair base is too large, you can cut the poly perimeter around. 
The combination of different materials improves the performance of these products, brings a better wearing experience to consumers. Then, based on the understanding of men's toupee hairpieces, where should we find quality yet affordable products? 
Here, in Lavivid, you are offered hundreds of options with the latest fashionable hairstyles. Hair is an integral part of one's appearance. We can understand your hair loss problem and we are professional in getting you out of the hair loss worries. Buy hairpieces in our store now, you can enjoy a discount on popular products. 
Takeaway
The baldness problem can be solved by wearing a men's toupee hairpiece. There are various kinds of hair units catering to the needs of different people including the lace, mono, poly, and silk hair systems. Our store will always be your friend and partner, dedicated to conquering baldness for every gentleman.
---