Best Hair System for Sports Enthusiasts
Views: 2162
The hair system is an important part of a person's appearance, and it needs to be taken care of. It can't just be thrown together with no thought or consideration for how it'll hold up in certain situations. 
That's why it is necessary to give a thought about your lifestyle before picking the hair system so you can end up with the perfect system that works well with your day-to-day life. 
As a sports enthusiast, you're probably looking for specific features in a hair system according to your needs.
But, what type of hair system will work best for you? 
There are many different types of systems out there, but it can be overwhelming to find the perfect one designed specifically for your needs and lifestyle. 
Like any other type of headwear, each piece has its own pros and cons. This article will help you to learn what kind of wig or hairpiece is best to wear while playing a sport.  
Stay tuned! 
Best Hair Systems for Sportsmen
Harry Lace Hair System for Men
Looking for a good quality hair system that will last? Look no further than the Harry Lace Hair System for Men. 
This stock unit comes with an 'A' contoured front hairline and can be cut down to size to match your head shape. This unit is completely breathable due to the lace material used on the base, so it's suitable for those who sweat a lot or who have oily scalps. 
Plus, the durability and strength of the base structure make this unit ideal for those who are active and like to work out frequently. 
With its 100% density, the hair system is best suited for all ages. It comes in two eye-catchy colors; chestnut brown and lightest brown. 
Adorn your favorite wavy or freestyle hair and make your presence more iconic.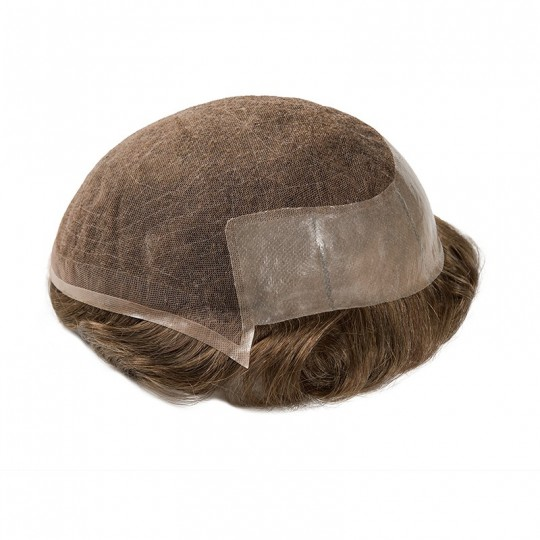 Helios Hair System for Bald Men
Even if you're a busy person who loves to stay active, you don't have to compromise your style. With the Helios lace hair system, you can wear any hairstyle you want and feel confident that it will stay put. No more worrying about itching or rashes!
Among all the lace hair systems on offer, Helios uses swiss lace, and it is incredibly thin. Made of transparent Swiss laces with hand-sewn lines that ensure better shape durability for longer-lasting use in your everyday life!
With a breathable base and unique cooling technology, you can wear them during hot weather or exercise without worrying about damaging your locks. Plus, the cute lace design will make you feel hot in all the right ways. 
Stay cool and comfortable even when you're sweating.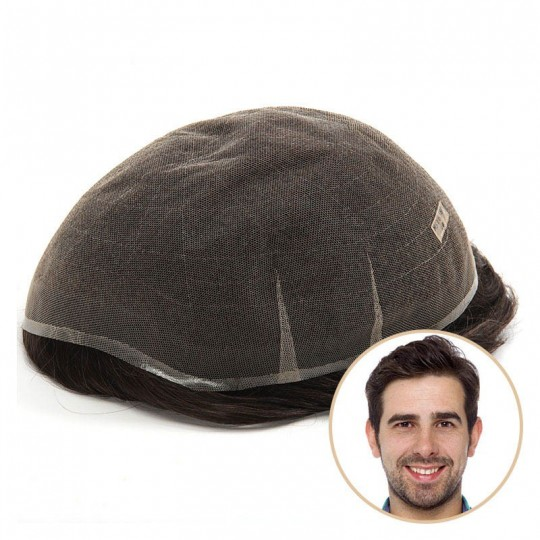 Douglas Breathable Lace Hair System 
The Douglas breathable hair system is a strong and durable hybrid of French lace interior with 0.08mm poly skin on the perimeter that makes it super easy to apply tapes or glue, making removal much easier than other systems out there! The cross-section construction also allows your scalp to breathe during hot weather or while working out without sweating through your locks!
Plus, it comes ready for adhesive removal making this process much easier than usual too. The medium-light density makes thick hairstyles possible with 120% more hair per strand than other systems.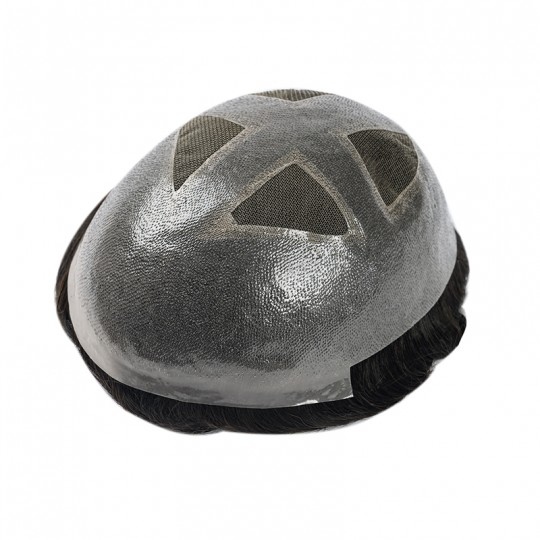 Things to Consider Before Buying A Hair System for Sportsmen
Sports can be hard on your hair, so you'll want to make sure you have a system that can withstand some wear and tear. There are many factors to take into consideration before you buy a hair system;
Your hair system should be able to withstand sweat and other factors that may hinder the stability of your hair.
For short hair, you might consider choosing a hair system with a clip-in or toupee style so that you can style it in a way that is more suitable for your sport.
The best type of hair system for athletes is one that is durable, sweat-proof, and easy to style. Before making a purchase, make sure you consider all of your needs and wants.
Note: If you're still not sure what type of system is right for you, visit Lavivid. We have an exclusive range of hair systems that are designed specifically with sportspeople in mind. 
Still not sure on what hair system to get? Get in touch with our hair specialist at support@lavividhair.com; we will help you find the perfect system for your lifestyle and sport.
---