Buying A Hairpiece from Men's Toupee Store near Me
When searching for a men's toupee store near me the first thing I tried to understand was what to expect. Hairpieces are one of the most successful solutions to hair loss issues among men today. They are now made to be fashionable thus making them do more than just concealing bald-headedness. The need to understand the basics of hairpieces is one thing every man who intends to use hairpieces should know.
Note that when you go to any men's toupee store near you, there are options that vary in looks and this variation depends on the craftsmanship used in making such.
What is in a toupee?
It may be difficult to point out which material is best suited for a hairpiece because we all have different needs. Here is a breakdown of some materials I have found from my trip to the men's toupee store near me.
The base
Natural human hair sprouts out from the skin. Therefore, hairpieces are made using a skin-like material that serves as their base. It serves as the hair system's foundation. The base is vital because it is the foundation upon which a realistic hair system is built.
Note that the thinner the base of the hairpiece, the more natural it will appear.
● Polymer base
The first base material you will find in toupee stores near you is the polymer base. These type of bases looks like the human skin. It can be found on more durable hair systems. They are quite easier to attach to the head and are not as expensive as the mesh base. The drawback with them is that they can cause a lot of discomforts.
● Mesh fabric
This type of fabric costs more to buy because they give the most undetectable and natural hairline without causing issues. The polyester or nylon material used in making mesh looks very natural but it is not wise to use it for the long term.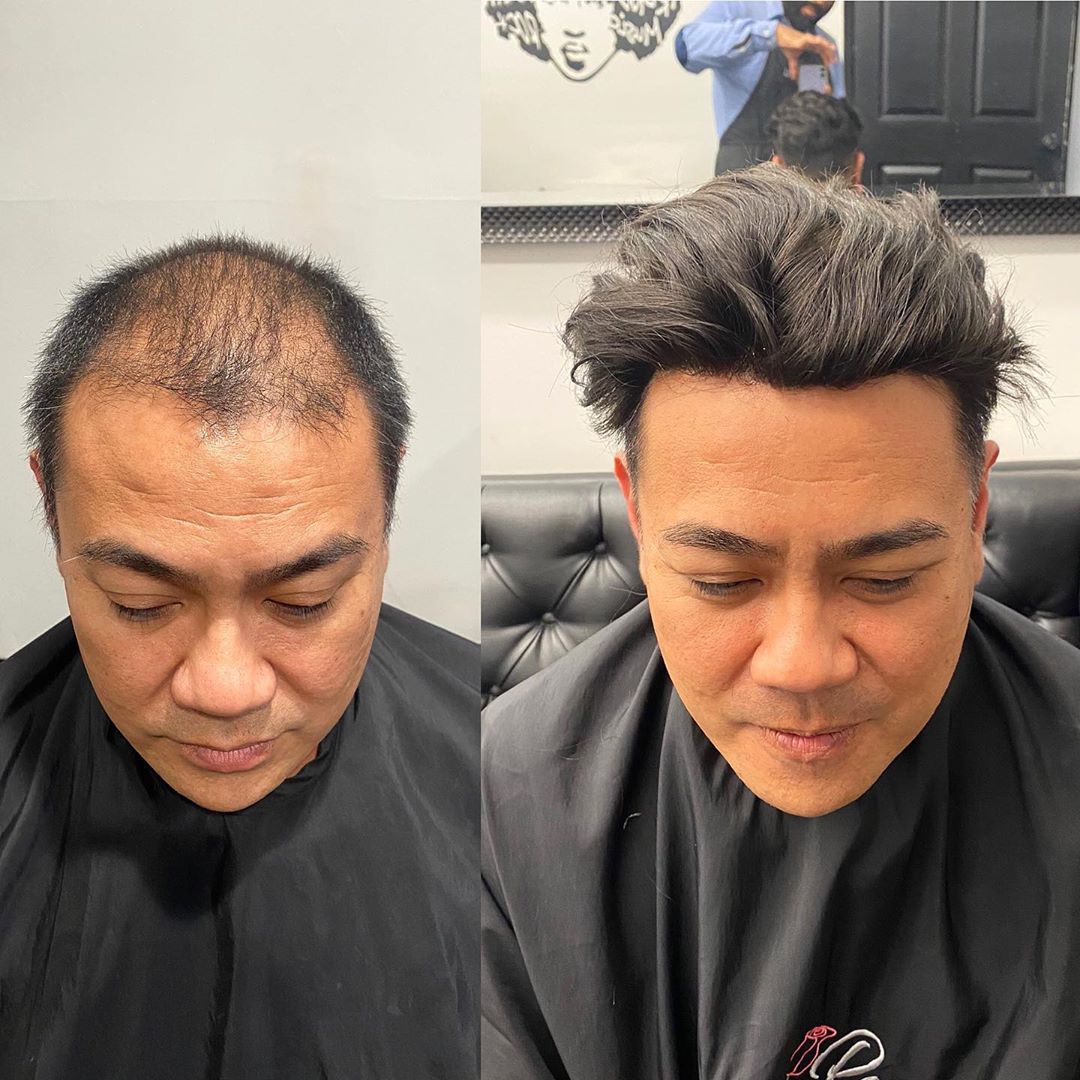 The hair
Without a doubt, from my experience going to men's toupee store near me, the best type of toupees are human hair. The more expensive the hair is, the higher the quality of the toupee. 
The most expensive of the lot is European hair that has a different texture, color, and wave. Asian hair is usually weak in quality because it has gone through coloring and dying which makes them brittle. This causes the material quality to weaken and reduce the prices.
Synthetic hair is not as durable as human hair, however, they usually need less care and attention once you fix them. They still rank as some of the best hairpiece materials for males because quality synthetic hair feels like human hair even though it doesn't look like it.
How to buy a toupee near you
There are a few things to remember before you buy a toupee nearby. Here are some tips that should help.
● Service quality
The first thing you should consider is the quality of service available to you. One way to verify this is by consulting previous clients who have patronized the store or retailer. You can get the opinion of friends and family who have used such services before.
● Cost
The ideal toupee shouldn't be too expensive, neither should it be too cheap. Make sure you check the prices of the hairpiece on at least two reputable platforms and compare the cost before making a decision.
● After-sales support
When you buy a toupee, make sure the store you are purchasing from offers after-sales support. This will help you in times of trouble when your toupee has issues covered by warranty. A reliable store will be more than willing to help you out in this regard.
● Discounts and promotions
Be on the lookout for discounts and promotions when purchasing your next toupee. Different platforms especially the ones online offer reasonable discounts on their items especially if you are buying more than one.
Final thoughts
Now that you know what to expect when buying men's hairpieces from a toupee store near you, it is time to swing to action. Toupees help make life easier for you. Hence, you should only buy one that suits you.