Did johnny cash wear a hairpiece?
Views: 4091
Johnny Cash has been a badass throughout his life who had a heart of gold. The American artist sold 90 million records worldwide and is considered one of the top 5-bestselling artists for his classics.
His look, feel, and spirit will live on forever with the young artists paying tribute to him by embodying his sound, dressing sense, and iconic pompadour hairstyle. Johnny Cash was known for his signature hairstyle that stayed almost the same for decades.
Artists who embody the Man in black singer use a hairpiece for a coiffured Johnny Cash look. A wig can instantly transform anyone's hairstyle and give a classic pompadour hairstyle.
Life of Johnny Cash
Johnny Cash was born in 1932, in Arkansas. Later, as a young boy, he joined the Air Force and served for 4 years leaving his service as a staff sergeant at 22. Before getting signed in by Sam Phillips of Sun Records in 1955, Cash performed at Tennessee Two, country fairs, and local events.
Cash wrote and sang songs that touched the lives of people from all walks of life. His songs were based on lust, regret, loss, fury, and many other emotions that reflected the life of an American common man. He also spoke about the rights of the destitute, prisoners, and victims of World War II. The Rolling Stone Magazine ranked him among the '100 Greatest Artists of All Time'. In 2005, the legendary figure was portrayed by Joaquin Phoenix in Johnny Cash's biography film; 'Walk the Line' which depicted his struggles as an aspiring musician.
Iconic Hairstyle
Although Johnny Cash started wearing his pompadour hairstyle in the 1950s, it wasn't until the 1970s that his hairstyle gained popularity. The signature style was adopted by his fans and the public because it was modern, sleek, and trendy in the 1970s. The short hair was easy to manage and it took less than 10 minutes to style hair with pomade. The greasy and glossy hair of the Man in Black was later adopted by many singers of his era. His signature look was a glossy low pompadour hairstyle, long black coat, and clean shaved.
The pompadour hairstyle is one of those classic hairstyles that never go out of style and can be rocked at any time. It features long hair on the top and one-and-a-half-inch long hair on the side and back of the head. The long hair on the top of the head is slicked back with some volume on the front and some pomade for a glossy finish.
Johnny Cash wore hair wigs occasionally but his iconic look was mostly his natural hair styled perfectly. To achieve this look, you can either cut or style your natural hair or get a hair toupee.
HOW TO ACHIEVE JOHNNY CASH HAIRCUT
Natural Hair 
Johnny Cash's haircut is well-known for its vintage look and rockabilly style. If you want to achieve this look on your natural hair, here is what you need to do.
If you have short hair, let the hair on top of your head grow out longer. For the pompadour haircut, ask the hairdresser for a scissor over comb or clipper over comb technique haircut. A graduated structure on the sides and back of the head can help you achieve this look while the hair on the front is much longer than the rest of the hair on your head. Also, the hairdresser will create a natural hairline that blends in with the hair on top of your head for a bulging separation when you'll style them as a low pompadour hairstyle.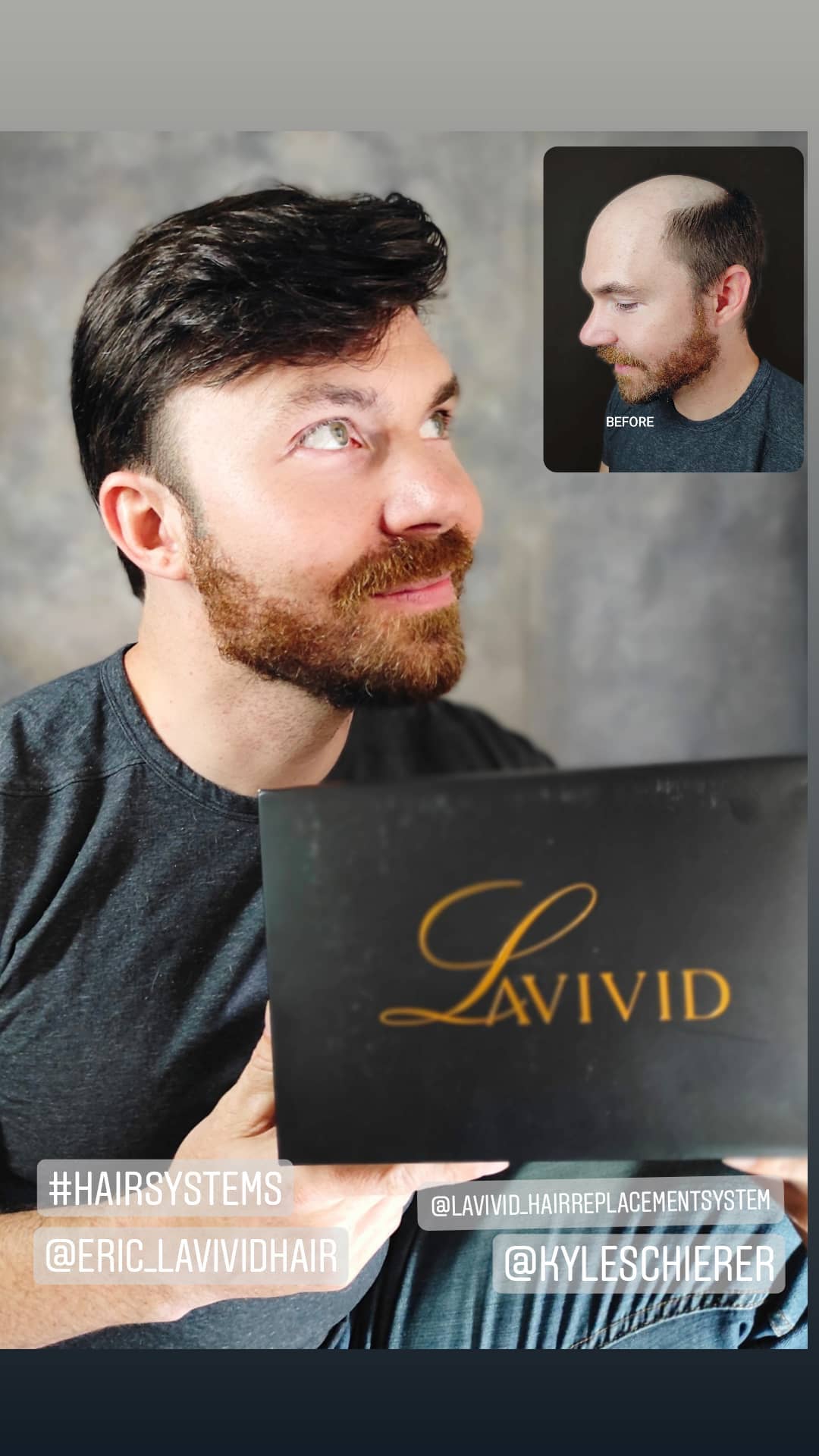 For hairstyling, you will need to:
Wash your hair with a moisturizing shampoo and then use a hairdryer to blow dry in the upward direction. Holding the longer hair on the round brush, blow-dry them outwards or towards the back of your head. This should lift your hair and add some volume at the front for creating a flawless bump on the front.
Take a pea-sized amount of pomade on your palm and rub it onto your fingers. Use this pomade to add some shine to the hair on the sides and back of the head. Then without a pomade, brush your hair backward. With pea-sized pomade rubbed on your fingers slick your hair back and finger comb them. Use a thin comb to slick back your hair. Then using the comb tease your hair on the front while your other hand is holding the tips of your hair on top of your head. Tease until your hair is at the desired height. Come lightly on the top of your head and the sides for a clean look. If you want more shine, use some more pomade or if you are heading out for a long day, you can also use some hair spray to set it in place.
To achieve the perfect greasy look, it is recommended to use a good quality pomade that adds the right shine and stickiness to your hair.
Hair Toupee
Hair toupee and hair systems come in all shapes and sizes. If you have a thinning hairline but you want to have the Johnny Cash hairstyle, you can wear a hair system. You'll have to match the hair system with your natural hair so that the hair system's texture and color match your natural hair.
You can buy a synthetic hair system made of synthetic hair that doesn't lose its shape or you can buy a natural hair system that is made with human hair. Human hair wigs can be washed and styled like normal hair and look more realistic. LaVivid hair offers a variety of hair systems including those that can give you the right hair volume for pulling off the Johnny Cash signature low pompadour hairstyle.
Final Word 
With his hair slicked back his entire life, Johnny Cash stunned the fans with his unique hairstyle. Beginning in the 1950s, Johnny Cash kept on rocking his pompadour hairstyle until he started losing his hair in the 1980s and his hairstyle changed due to a thinning hairline. The Johnny Cash hairstyle is quick and easy if you are looking for a vintage look that is modern and sleek.  
---