Did Steve Harvey Wear a Hairpiece?
Views: 2743
Many Americans and audiences are familiar with Steve Harvey, star of the TV shows. He appears on the screen with a shaved head, and his humor attracts the audience. So, this article is based on Steve Harvey's hairstyle, so follow our article to find out did Steve Harvey wear a hair toupee? 
Who is Steve Harvey?
Steve Harvey is one of the most popular TV figures in the world. He is a successful comedian icon and is well known for his role as an MC nowadays. Steve Harvey has acting talent and an iconic look. His shaved head appearance shows a bossy image. 
Steve has also worked on many tv shows such as showtime at the Apollo, Miss Universe, King of Comedy, The Little Big Shots, etc. Steve Harvey is a tangled person that performs an excellent role in any character and makes it successful. Steve actually an essential element to developing the program successfully like a little big shot is to achieve a significant role that is a preferred course for each kid and grownup. He carries African hairstyles as well for kids and consistently entices audiences.
He was born in 1957 and now, in 2022, is 65 years old. He was estimated at $180 million. His wife and Steve also work as humanitarians and provide funds (charity) to fatherless young people. Curiosity has been raised on Harvey's hair. Did he wear a toupee or not? Many people want to know about Steve's natural hair and no hair look. 
Did Steve Harvey Wear a Hairpiece?
Steve Harvey actually became bald at the age of 49. It's common, and everyone experiences baldness at this age. He faced many hair loss symptoms. He was fed up with the artificial hair look, and then he decided to appear his real bald look. 
However, when he appeared bald in front of the audience and tv screen, everyone was surprised at the first appearance. He is also conflicted, but over time everything is okay, and he accepts his new look with love and confidence. He looks better and more gentle with a shaved head and a mustache. Now he looks better, and it's very important as a celebrity to look better at this age because fans and other audiences are conscious and interested in your every move.
Any celebrity at a young age sported beautiful hair with a heavy hairs look that covered all his head. But in the case of Steve, people want to know: Was Steve Harvey's haircut a toupee? And he has natural hair? Raise some rumors that Steve's afro hairstyle was fake, and he wore a wig to get this look, etc... 
Yes, it's possible he uses high-quality human hair pieces to hide his bald spots, and his natural hair look merges the skin tone of the black man.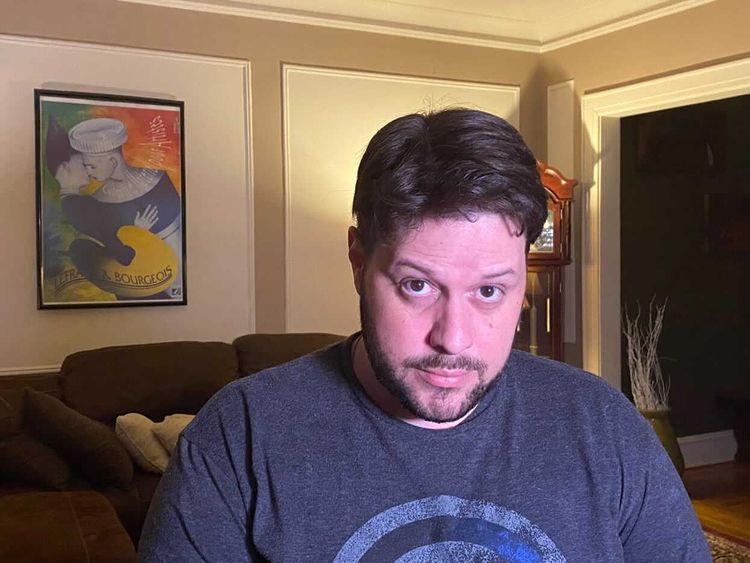 Interesting Story Of Steve Harvey Hair Toupee 
Here I am telling an exciting story about Steve Harvey with his toupee. He revealed their secret behind the beautiful hairstyle. He used a hair wig after fixing his wig in the restroom then appearing in a match of the NBA All-Star Game. So, Steve Harvey, at the age of 63, was supposed to use hairpieces at that time. 
About Steve Harvey hairstyle
Harvey said in the 1980s, and he wore this haircut. His head is covered with heavy hair strands. He did classic hair cuts on his hair, and this haircut looks beautiful when he leaves it longer on the top. His hair was completely black, and the texture of strands was curly and suitable for him. 
Steve Harvey afro hair
An afro hairstyle is ideal for tv icons. This hairstyle shows Their personality, creating a look like a judge. In this hairdo, the hair strand is trimmed neatly, which gives a sober look. So, some people want to know why we choose an afro style instead of other haircuts?  
The reason for choosing an afro hairstyle is only to look sober and have a decent personality, and that's why this is the most popular haircut at this time. Many celebrities and hosts of any show pick this hairstyle because it fits his facial shape and skin tone.  This hair style helped Steve to beautifully change his appearance and hide the blemish of his hair perfectly.
What did Steve Harvey say about his bald look?
Steve Harvey's hair loss symptoms come at an early age, and still, he follows his afro-textured ball of hair when he was actually youthful. In the 1980s, he opted for a top-of-the-line hairstyle with well-groomed hairlines as well as dilemmas.
The hair was used to cover Steve's bald spot on his head. Look at the pictures of Steve Harvey's hair. The natural-looking fibers look great. Steve Harvey's Afro Hairstyle Combined with Black Men's complexion. Even so, lots of his photos are outdated.
Steve is a shy person and embarrassed about detailing his life. He is straightforward, but now he has revealed his hairstyle and hairpieces. 
Steve Harvey is the most familiar in the industry, and he looks better with a beard and bald look. His fans accept his bald look. 
One day Steve Harvey said, "I noticed that some stuff was happening to my hair, and he decided to accept his hair thinning issue and now or cover it up with alternatives, he decided to accept the changes. 
In 2018, Steve Harvey spoke to Ellen about his hair transformation experiment with growing a full beard. I used not to feel safe shaving my hair, but now it looks better.
---