Have You Tried Men's Hair Loss Medication?
Views: 829
Men's hair loss medication is very popular among bald customers. Usually, bald customers try many hair medicines for arresting hair growth and arresting hair fall. However, they do not find an excellent result mostly. The reason behind that the customers might have used medicines that are sold over the counter without a prescription. Hence, it is of utmost importance to consider some professionals or specialists for medications. 
Wait for results if you take medicines
Men's hair loss is not an easy problem because the loss is irreversible mostly. So, they need to take extra care when they are under medication. The side effects are checked due to medications by the individuals. You can try to understand what exactly the role of drugs is to promote hair growth and stopping hair loss among individuals. The main goal of a patient who consumes drugs for hair issue is patience. He has to wait for results instead of expecting miracles in a week. The medicines will work for a person who administers regularly.
Minoxidil- Men's hair loss medication
Minoxidil is a popular medication being practiced by bald customers or hair losing individuals across the globe. Rogaine is the generic name of the product Minoxidil. This hair medicine is widely used by many customers for stopping hair loss. Many dermatologists recommend this product to their patients. The success rate is also high for this hair growth product. The customers are advised to follow the dosage recommendations given in the product. Overdose or little quantity would not produce results at all and hence it is highly essential to concentrate on exact advice. One more important thing is that the customers should not use the product without consultations.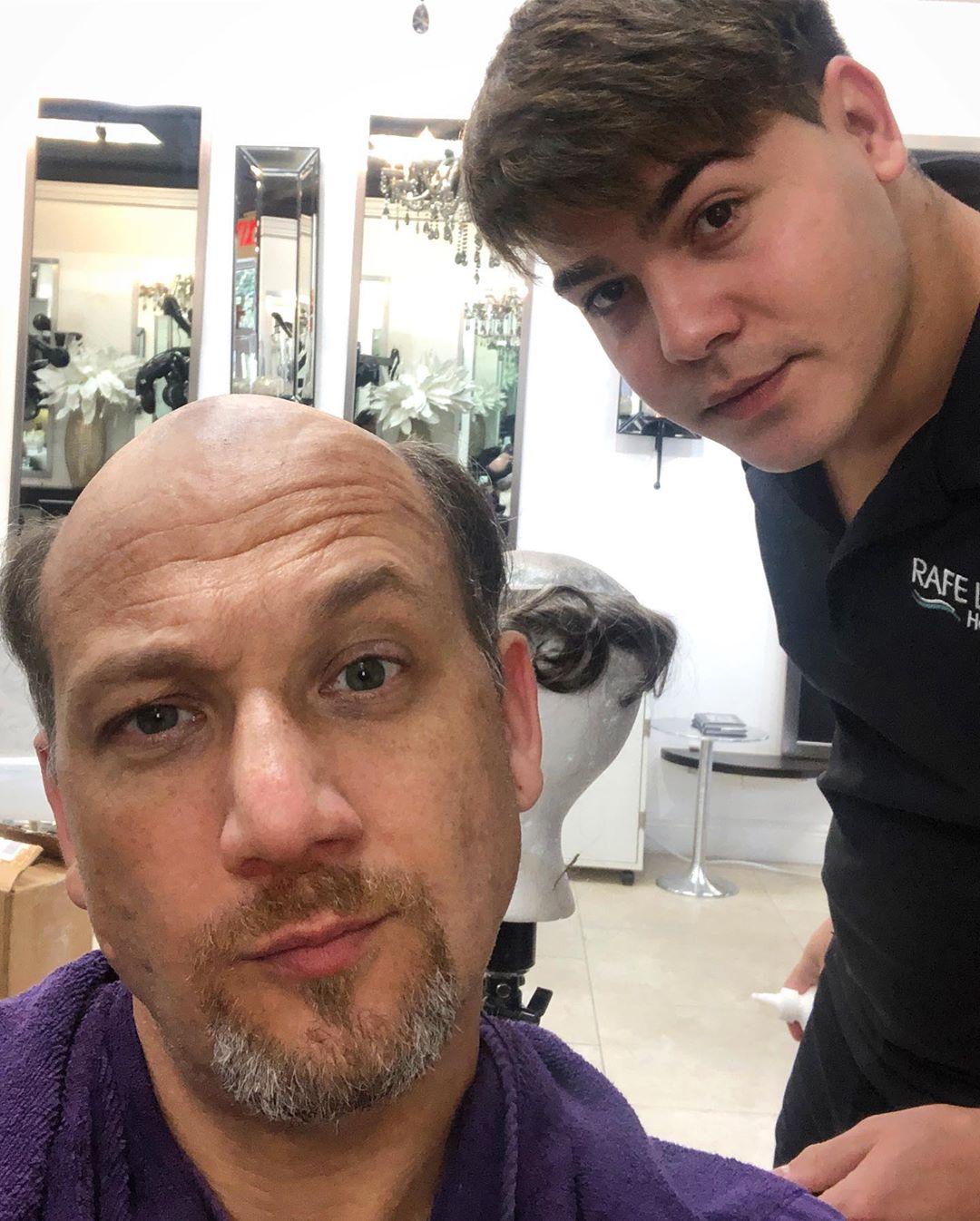 The major use of Minoxidil for males hair receding vaccination is new hair growth by improving the flow of blood. Hair thickening is possible by using this drug for a considerable amount of time. Some drugs inhibit hair loss and others promote new hair growth but Minoxidil does both tasks successfully. This product can be applied topically for better results. You can use the product either as foam or liquid. Minoxidil is available in both forms such as liquid and foam. 
Finasteride -Men's hair loss medication
Many customers who feel embarrassed due to hair receding issues are comfortable with Finasteride drug. It has given an excellent result to the users by promoting hair growth and arresting excess hair shedding. The main work of this drug is lowering the DHT level in males thereby protecting the hair follicles on the head. Never take the drug without consulting a doctor. The result might vary from one person to another. The results might vary from one bald person to another and hence be patient. 
Finasteride can be taken daily and if you notice some side effects stop it immediately. The receding hairlines are stopped by using these men's hair loss medication regularly. Some side effects are appearing for people but not major ones when compared. In case you feel discomfort consult a doctor immediately. 
The above-mentioned drugs are widely popular across the globe. Even an ordinary man knows about these medicines. The reviews about the products for hair are clearly given on the internet. In case you want to know the steps for using these drugs you can get it from online sources. The easy steps are explained clearly online or from a doctor. 
Hair loss preventing prescribed shampoo
Some customers are using Ketoconazole shampoo for hair fall issues. This shampoo is prescribed by many dermatologists to customers at an earlier stage of hair loss. This product takes at least four weeks for better results for the customers. Both hair loss and dandruff issues are reduced on using it.
Even Vitamin B7 is also effective against hair loss issues like the above drugs to bald customers.
Conclusion
The popular medications for hair loss are making balding customers very happy. They can get some relief from hair issues at last after trying many methods for promoting hair growth. If you suffer from hair loss you can try men's hair loss medication as stated above. Women are advised not to take these medicines since the above drugs might cause serious issues if used. The above-stated vaccinations for gents hair loss are very effective.
---