The Reason for Hair Units Being Preferred Nowadays And How to Choose Hair Bases
Views: 1102
Watching yourself lose hair as you grow older can be one of the most haunting experiences that anyone can go through. No one wants to lose the beautiful mane of hair that made them stand out in a room full of people, but unfortunately, hair loss and balding are among the top health problems that men from all around the world are going through right now! There could be any reason behind your thinning hair, from genetic issues to chronic illnesses and even stress, or your general lifestyle can greatly affect your hair and scalp's health.
Since this issue is a worldwide concern, there are a large number of stakeholders claiming to have found just the perfect solution for hair loss. Sadly, the truth is that there is no mystic solution to balding, and this is why a huge number of people have turned towards non-surgical men's hairpiece units. These include wigs, toupees, and hair systems of all kinds, and the best part is that they are almost impossible to detect when chosen carefully and according to your needs.
To find out the perfect match for yourself, it is crucial to have basic and general information about how these hairpieces are made and what options do you have to choose from! This will help you choose the color and texture as per your needs and allow you to make an informed choice about what material will suit you best according to the life that you lead and in what atmosphere do you reside.
What Are the Different Kinds of Base Materials Used In Hair Systems?
The hair replacement system base can be divided into two different materials known as mesh and polymer. You can either choose between one of them, or you can go with the combination of both. The mesh is made up of polyester or nylon, while polymer bases are made up of silicon.
· 
Mesh Base systems
When it comes to mesh base systems, they hold a unique undetectable look that will surely give you a natural appearance and will make you feel confident no matter what you are doing. The extreme light weightiness will give the impression that you are wearing your own hair and is also extremely easy to style. The only thing that you need to be careful about with mesh bases is that they are delicate to carry around. They need to be carefully maintained and take care of, or else the natural appearance of this delicate base will take a toll.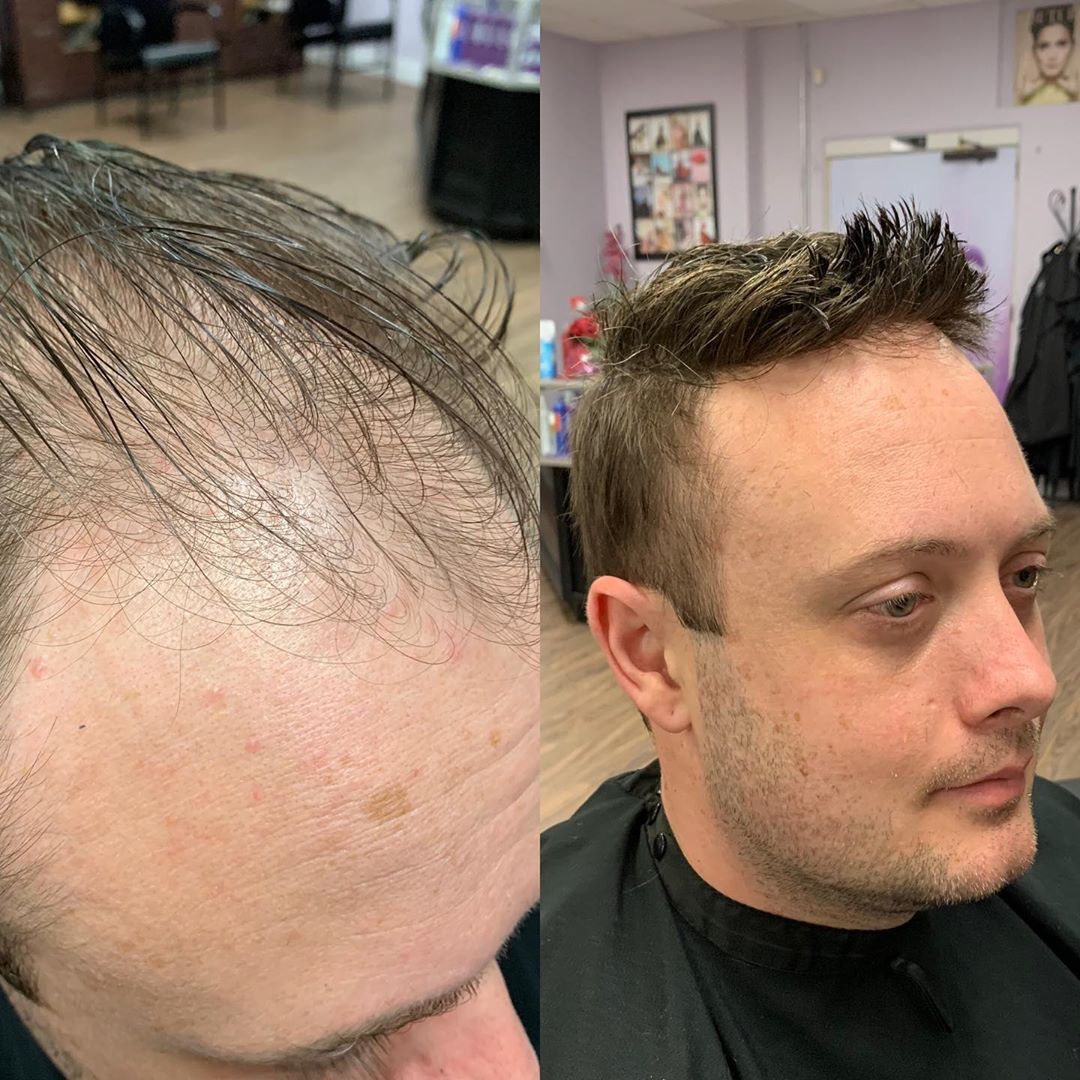 · 
Polymer Base systems
Polymer-based systems are more towards the less expensive side, which gives them a competitive advantage over mesh base systems. These systems are more durable as compared to mesh systems and are also easy to wash, clean, and take care of. Polymer bases are way easier to attach and detach as well since they are not as delicate or fragile. But if you reside in an atmosphere that is closer to the equator, silicon or polymer bases can be extremely uncomfortable since they can make your scalp sweaty in hot weather.
How Are Hairpieces Attached To Your Head?
Everyone in the world loses hair differently. Some people lose it from the sides while others lose it from the middle. Some people might even start losing it from the back. Due to these variations' hairpieces come in different variants on how to attach them.
· 
Semi-Permanent and Permanent
Semi-permanent hairpieces are preferred when you want to take them off once in a while. You can either do it at home or go to a stylist to get it removed. They are usually fixed on the scalp using liquid adhesives. Permanent hairpieces can also be attached using double-sided tape or a strong liquid adhesive. These hairpieces can be worn regularly for at least 8 months till 2 years if worn carefully.
· 
Clip Attachment
Clip attachments in hair systems work by attaching metal clips to the base of the hair system. These clips are then fastened to the hair, but for this procedure, it is important to have a good amount of hair on your head, or else it's going to be uncomfortable.
Why Hair Systems Are the New Trend?
Non-surgical men's hairpiece units are one of the most beneficial ways of getting your hair back. It doesn't require any invasive procedure, nor does it involve any risks. If you do not like the look that your chosen hairpiece is giving you, you can try out different looks, and it is just easy like that! It is also the most affordable solution to hair loss since the only cost you will have to bear is the cost of the hairpiece. There are no multiple sittings or medicines that go on for years.
Over the years, the trends all around the world have changed, and hair systems are evolved to be the most popular and trustworthy solution for hair loss. If you are looking for the perfect solution to get rid of your thinning hair and baldness once and for all, all you need to do is visit Lavivid.com, and you will find yourself looking at the most exquisite collection of hair systems, wigs, and toupees that will not just make you look your best but will also fall under your price range.
---