Does American Film Actor Patrick Warburton wears a Hairpiece?
Views: 3361
Somehow, we are familiar with this type of criticism. People need only a single point to criticize someone's flaw in this world. Famous personalities, as well as ordinary people, are facing this nowadays. But, famous personalities come into light more due to social media appearances. Patrick Warburton is criticized due to his hair. People think that he wears a hairpiece and gossip about it on social media. So, let's have a look at all the gossip on social media and the real news.     
Patrick Warburton 
Patrick Warburton is very famous due to his good voice. He is an American actor. Warburton's acting jobs frequently rely on his strong, booming voice and big stature. He started his career in the television industry and still working. Patrick Warburton is serving the Television industry since 1986 with his strong acting skills and good voice. He is very famous for his outstanding role in Seinfeld as David Puddy in the 1990s. In the sitcom Dave's World, he played the role of a person named Eric. Patrick Warburton also appeared on FOX's short TV series The Tick. He appeared in many movies and television series. He worked as a producer too and produced an Amazon streaming version of the series. He voiced over in many video games, TV shows, and movies. For the direct-to-video sequel Kronk's New Groove and the subsequent TV series The Emperor's New School, Warburton resumed his role as Kronk. In many animated films, Patrick Warburton provided his voice. In the Game Over, he voiced a leading character. In 2016, Warburton also starred in the NBC sitcom Crowded. He also starred in Netflix series named A series of unfortunate events. In a series of radio advertisements for the national Smokey Bear campaign sponsored by the US Forest Service and the Ad Council, Warburton voices Ranger, a forest ranger.  He was nominated about 7 times for his outstanding acting and best voice-over. He won 3 awards for his best performance as the Best Male Actor. Besides all of his work, he also maintained his personality in a very good way.    
Gossips about Warburton's Hairpiece
Nowadays, people are criticizing Patrick Warburton by saying that he does not have real hair. There is an artificial look in his hair. He is a Film Actor and he has to appear in front of the media. He is working since 1986 and during that time he has maintained himself from head to toe. People noticed some changes in his hair that are the basis of all criticism and questions on social media and in the news. According to people, a few years ago his hair was not in very good condition. But, now he has a full head of nice and shiny hair. Although, he is 57 years old which is not very old age. But according to people, how is it possible for someone to have bad hair at a young age and some years later have good quality hair. But, at the age of 50 plus, it sounds unreal or fake to have silky hair. Some people are saying that he started wearing a hairpiece a long time ago. On social media, some people referred to his commercials and TV shows that his hair looks like a hairpiece. He looks like he is wearing a wig or a hairpiece. On the other hand, some people said that his hair does not look like a hairpiece, it is a hair transplant. People also said that he has done something to his hair that is undetectable. No one can surely say anything about his hair. These were all the observations of people. But, if we keenly observe Patrick Warburton's pictures of the last years and the recent ones, it can be said that there are chances that he has undergone a hair transplant. Some years ago, his hair was not in good condition and his head was not full of hair. But gradually his hair started growing and now he has voluminous hair on his head. It can happen only in a hair transplant at that age. Maybe he has undergone a hair transplant which resulted in sleek, shiny, and voluminous hair. To maintain his personality and fame in the media industry, there are many chances of him having a hair transplant. Many people give their point of view about his hair according to their thinking. But, it can be said that his hair doesn't look like a hairpiece rather it can be a hair transplant. Patrick Warburton never talked about this matter on social media and the news. So, we cannot say anything with surety.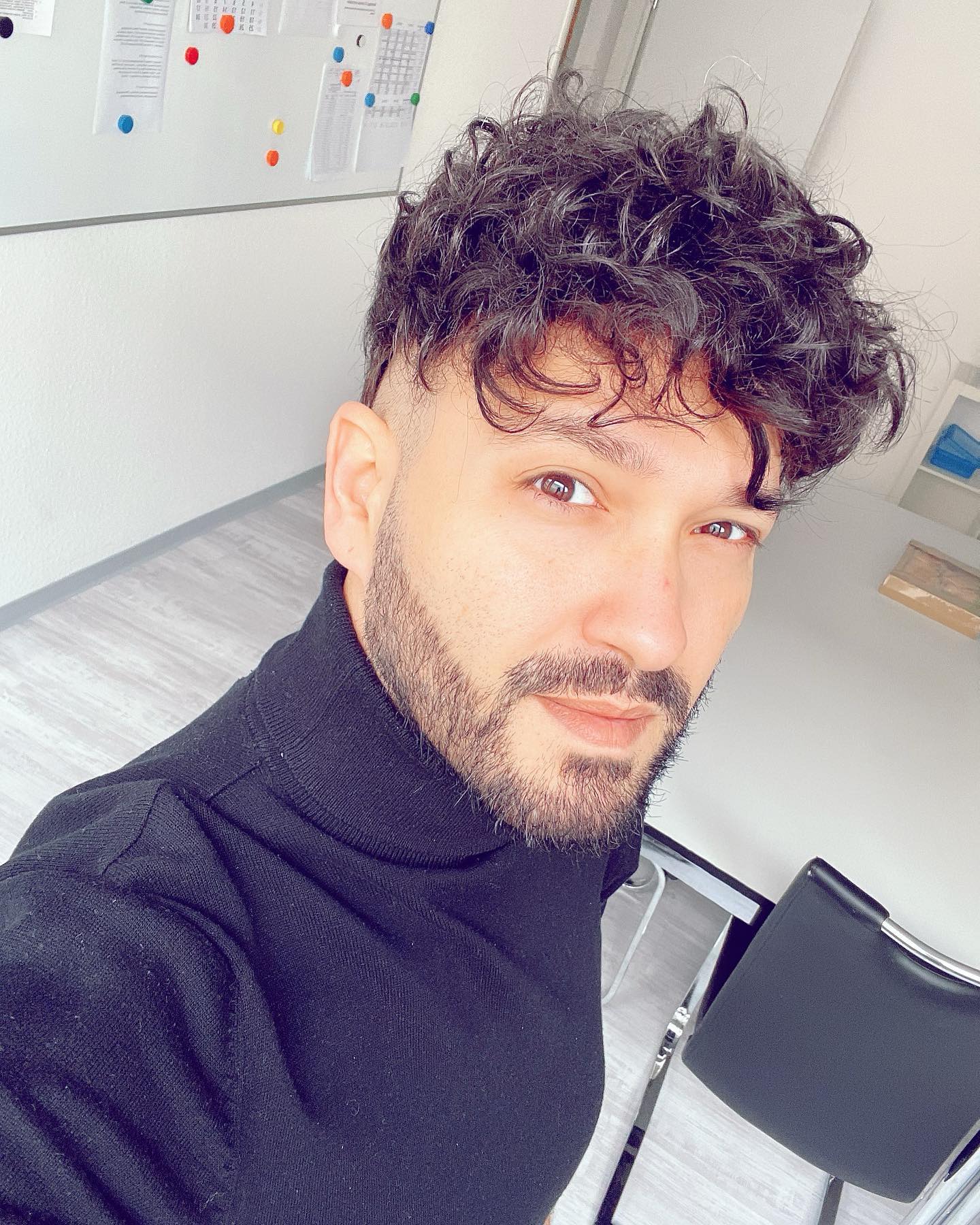 FAQs 
Is Patrick Warburton wearing a wig in a car commercial?
This is about a rental car commercial by Patrick Warburton. After seeing that, people started saying that is he wearing a hairpiece?? His hair looks like a hairpiece or he has done something to his hair.
Does Patrick Warburton have hair treatments or a hair transplant?
Whenever someone sees Patrick's hair, they look amazed and the first question that comes to their mind is how someone can have a full head of hair at age of 57. It seems to them that he is doing some hair treatments or he has undergone a hair transplant. He hasn't confirmed anything by himself.
Conclusion 
Patrick Warburton became a new topic on social media because of his nice and sleek hair that covered his full head at the age of 57. People are gossiping and commenting about him and criticizing him. According to some people, he is wearing a hairpiece. And according to some, he has undergone a hair transplant which is the secret behind his full head of hair. As a celebrity, there are chances that he has undergone a hair transplant to maintain his looks and personality. Patrick Warburton ignored all of this criticism and never answered any of the questions. He never confirmed that he is wearing a hairpiece or he has undergone a hair transplant. So, we cannot conclude anything about his hair with surety.                         
---