Does Bob Costas Wear a Wig?
Views: 4133
Bob Costas hair had become a popular topic of discussion among the netizens when the color kept changing every year. Instead of turning white over the years, his hair keeps on getting darker each year.
Other than the darkening hair color of the 69-year-old sports commentator, his hairstyle was also scrutinized that kept on looking boyish. Instead of masking his age, his hairstyle made him look boyish according to some.
Some wondered he was changing hair toupees and just bought some very unnatural-looking ones for a change. Others believed it was a new hair color experiment to make him look younger. In most image-based industries, celebrities are terrified of looking a day over 30. It is considered a sin to not dye hair, replace hair or go through hair transplants.
As soon as men enter their 40s, the signs of aging start to appear on their heads. Thinning grey hair is one of the biggest fears of a man when it comes to aging. No wonder, men who appear on the television have to maintain a charade of youth by dying hair and wearing hair systems.
From 1999 to 2010, middle-aged men are three times more likely to dye their graying hair. Ironically, it isn't just Bob Costas who prefers to dye his hair and maintain his physical appearance. Most men with a receding hairline and graying hair fear missing out on a good look.
Coloring hair is not a bad idea especially if it is something that a man wants. In their teen years, their entire look depends on their luscious dark hair. They purchase numerous hair styling products to keep them looking perfect and experiment with hairstyles now and then. Losing something essential which gave them immense self-assurance and style can be very hard and hurtful. It can cause deep distress and anguish to men no matter their age or lifestyle.
According to several studies, men who lost their natural hair felt depressed and had lowered self-esteem when their hair started falling out. Only a small percentage of these men who go bald opt for surgeries and hair systems to restore their hair's natural appearance.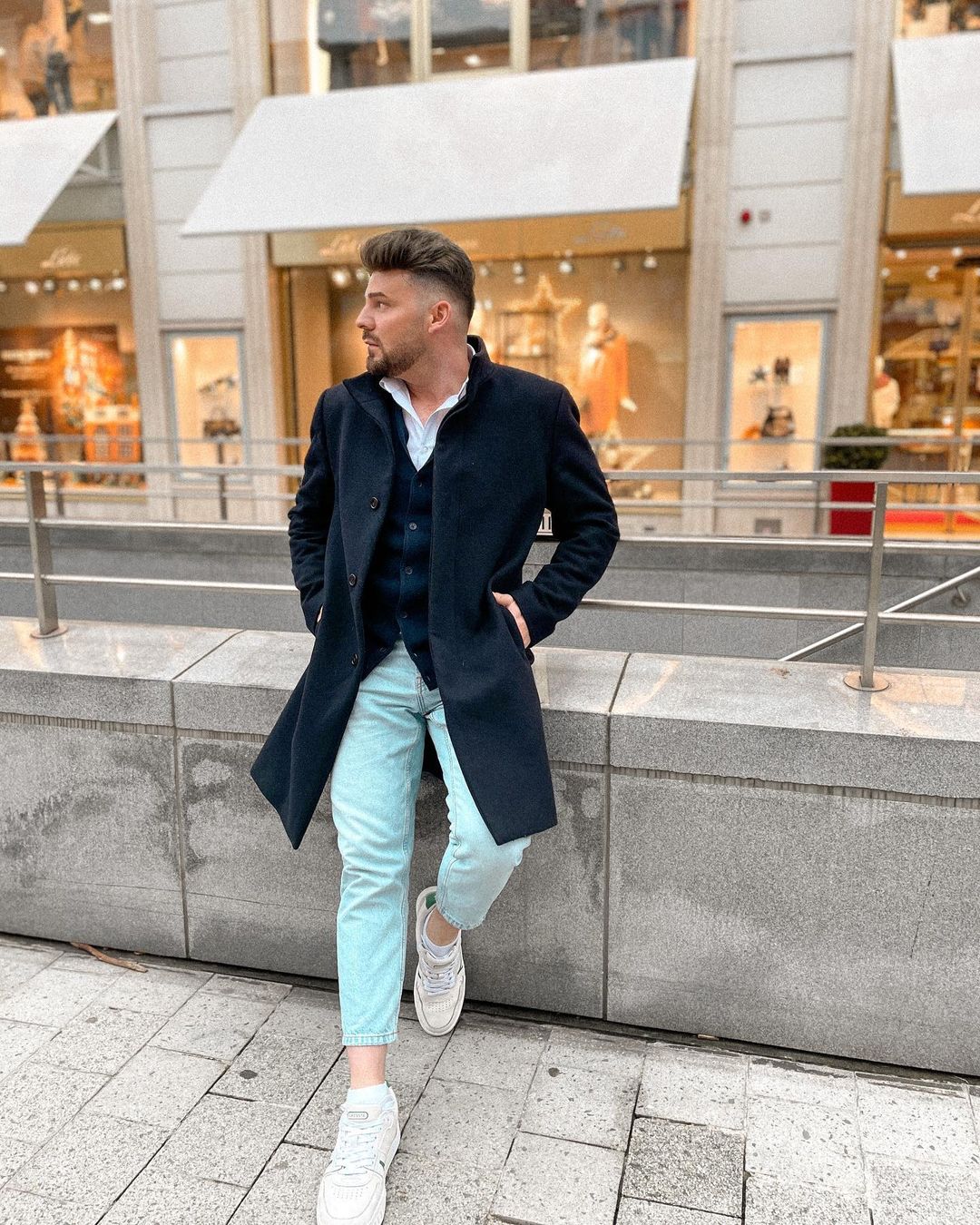 Bob Costas Hair Style
Bob Costas has always rocked his boyish hairstyle with short hair that doesn't need much styling or care. If you want to get this look, all you'd have to do is go to the hairdresser and ask for a 'graduated square cut'. The hair on top of your head would be two inches long, while the hair on the sides would be around an inch or quarter of an inch long. You can also wear them half an inch or inch longer for a little more voluminous look.
Such hairstyles don't require a lot of time to style. After a shower just combs them, part them, and voila! The hair would air dry to look perfect if you have naturally straight hair. On a day, you don't want to shower just run wet fingers through your hair and finger comb them the way you like.
For a bit modern touch, you can keep the hair at less than 3 inches on top of the head and less than 1.5 inches around the head. Having shorter hair is better because you won't need any styling products or have to use heat on your hair. You can use an ordinary pomade to style them for a sleek and tidy look.
This haircut can look easily the best on anyone and works for most hair types.
Why Hair?
Just like Bob Costas, a lot of men worry about their hair as they age. If their teeth are not dazzling or they have gained some weight, they won't worry about but a few gray hairs or a slightly receding hairline and excessive hair fall can give them the worst scare. In an online poll, more than half of the men who polled chose their hair going gray as their worst fear. And the second biggest fear was thinning hair.
So, being overweight or having teeth came third and fourth while losing hair and gray hair were the bigger concerns. After men hit 45, they are more concerned about their appearance than ever.
In some communities of the world, gray hair is a sign of wisdom and distinction in men, however, some men see it as an unwanted change that affects how they see themselves. Many men who lose hair feel unhappy with their new gravitas and seldom do anything about it. These physical changes that become significant signs of aging can also trigger certain emotional reactions and catalyze mid-life crises.
However, with proper grooming products and the right hair system, balding men can step up their styling game. Toupees and hair systems don't need to be dyed but the hair on the back of your head needs to be colored frequently. If you don't want to dye your hair and have gray hair already, you can choose a hair system that matches your natural hair shade. This way you can have hair that requires less maintenance and look natural.
Older men tend to be reluctant of trying beauty products and services however they are also the ones who go through untold distress about their appearance. If you are someone who also feels stressed about their receding hairline or thinning hair on the crown, it is suggested to consider a hair system.
Hair systems are not as expensive as hair transplants and give instant results. Having hair can boost your confidence and make you feel contented with your appearance. Hair systems can be changed from time to time just like you'd want to try out a new hairstyle.
Losing hair can give men chronic stress for years until they accept their appearance and stop worrying about hair loss. Men despair over hair loss because they can't control it, but in reality, all they need is a way to gain that youthful appearance again through a hair transplant or hair system.
---