Does George Clooney Wear a Hairpiece?
Views: 1472
Be it Ocean's Eleven, Batman and Robin, or the character of Doug Ross from the ER; none can deny the irresistible acting and the charm of George Clooney. The actor has aged gracefully, and one thing is for sure, the secret behind this grace is his hair. 
While some say he has had a transplant, the rest claim that he wears a hairpiece - here's everything you need to learn about him. 
Who is George Clooney?
The recipient of numerous accolades, including a British Academy Film Award, four Golden Globe Awards, and two Academy Awards, one for his acting and the other as a producer, George Clooney was born on May 6th, 1961, in Lexington, Kentucky. 
Inheriting the television fame from his family, Clooney also shares his DNA with the family of Abraham Lincoln. Due to his charisma, it didn't take much longer for the actor to claim his position in the industry. 
Though George Clooney has been making several successful appearances in the industry, his breakthrough was the character of Doug Ross in ER, where he stole the show with his on-point acting and won every American woman's heart with his sexy look.
Does George Clooney Wear a Hairpiece?
Making his debut in the year 1978, George Clooney made several appearances and complemented every role he played with both his performance and looks. 
From his long waves in Red Surf to sophisticated short graying crew cut look in the ER, George Clooney has rocked the screens in all sorts of hair.  
But unfortunately, life isn't a leopard's spot - nothing stays constant, and for most men, it's their hair that undergoes quick changes, especially when male pattern baldness starts to hit. 
George Clooney was no different. He suffered from intense shedding in the forefront, which made him a little insecure about his looks - and why wouldn't it? He was losing his former look and became psychologically disturbed. 
He took the longer route and opted for a hair transplant than just wearing a hairpiece. It took a span of four long months with lots of medication and cared for George Clooney to get back to his former appearance without any future problems. 
His hair transplant was performed with adequate techniques in the relevant areas, and George sure seems to stand by his choice.  
But life cannot always be as smooth as it turned out to be for Clooney. The transplant comes with a hefty cost, while the risks of infection, bleeding, inflammation of hair follicles, pus drainage, scalp itching, and swelling stay persistent.
The best way to ditch the cost of a transplant and stay safe from the associated risks is to opt for a hairpiece. Moreover, a hair transplant takes a lot more time to give the required results, while wearing wigs and toupees gives instant results without breaking your bank.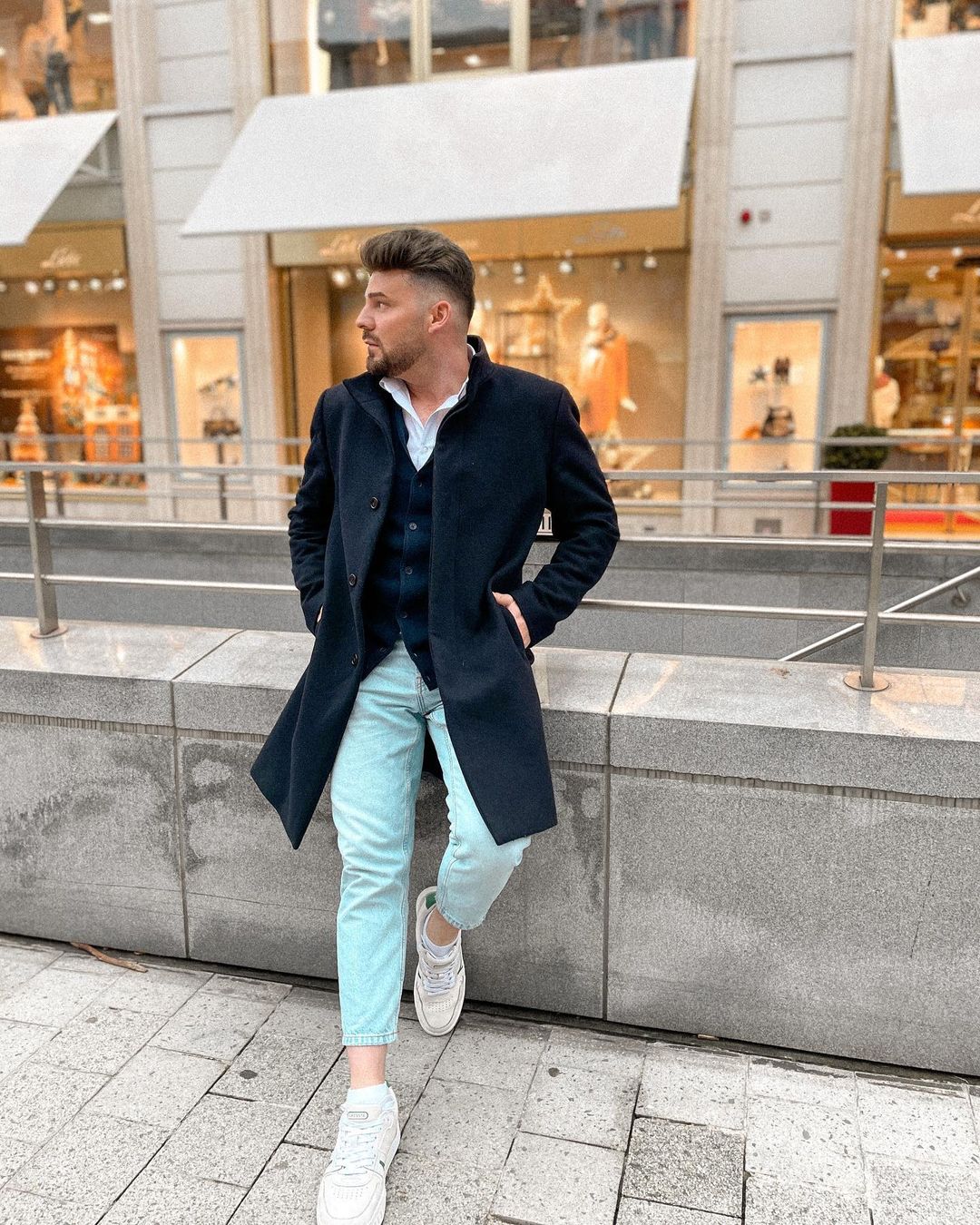 Where To Find a Good Hairpiece?
Whether you need a George Clooney-inspired toupee to complement your age or need something to get a younger look, LaVivid Hair makes the best hairpieces in town for men. 
Lavivid's toupees and wigs are designed to fit any size while ensuring each piece gives you an all-natural look. 
Losing hair is frustrating, but buying a hairpiece shouldn't be. Therefore, Lavivid Hair offers premium customer support along with gold-standard wigs and toupees.  
We are always coming up with new toupees and promotions and deals. You can always subscribe to our newsletter to be the first one to receive updates about any ongoing promotion. Moreover, for queries, you can write to us at support@lavividhair.com, and the customer support representative will get back to you in no time. 
Here is our favorite hairpiece that you can use to create a George Clooney-inspired look, or create a new look for yourself. 
George Natural Looking Hairpiece for Men | 0.04mm Thin Skin in the Front with Swiss Lace in the Back
Specially designed to give you a Clooney-inspired look, the wig has a 40% or more density of gray hair to flaunt your age gracefully. The wig is made from the combined base of the super-thin front with Swiss Lace in the back. 
The wig uses Indian Remy hair and is freestyle allowing you the room to wear it the way you want it. 
You can also have the base size customized as per your needs, which means the hairpiece will be ready-to-wear once you receive it without the hassle of cutting the base.
With adequate maintenance and care, George will stay uptight for a couple of months.
Visit our website for more beautiful, natural-looking, and affordable hair pieces that will always compliment your personality.
---