Does Jay Leno Wear a Hairpiece?
Females in the media world appear to switch up their hair all the time, whether it's from beautiful, wavy locks to a fashionable, neat bob or platinum blonde to flaming red. After all, they have the financial means to hire the greatest stylists to guarantee that they look incredible, regardless of the look they're striving for, and they can keep up with touch-ups and hair treatments to keep their locks healthy. Men in the entertainment industry, on the other hand, don't have the monopoly on hair makeovers or fantastic hair moments – there are lots of men with utterly envious locks.
On the other hand, there are a lot of men who haven't had much luck with their hair as they've gotten older and have decided to do something about it by wearing a toupee or obtaining a treatment like hair plugs to provide the illusion of lush hair. So, think again the next time you think guys don't have to care about their hair as much as their female celebrities. While it may take less time for men than it does for women, there are still plenty of guys who spend a long time in the stylist's chair.
Do celebrities wear a toupee?
A terrible hairstyle not only makes people appear lousy, but it also affects the rest of their day by increasing self-doubt and personal criticism. Do you ever wonder how celebrities' hair manages to seem so flawless? The explanation is that they frequently utilize wigs and weaves to get maximum impact while causing the least damage to their own hair. You won't see them on their Instagram feeds or in paparazzi photos, but a staff of stylists is always lurking in the background, ensuring celebs are always picture perfect.
Wigs, toupees, and extensions are just a few of the many techniques to give a celebrity's hair a whole new look. Hair coloring, cutting, and treatment to fit a character or style were a thing of the past. Toupees are now so realistic-looking that they save hairdressers many hours of effort while also saving the celebrity's natural hair.
Who is Jay Leno?
If you were seeking persons with great hair from old age and came across the name Jay Leno, and you're wondering about who he is, you've come to the right place. Jay Leno is an American television host who is well-known for his stand-up comedy and prominent features like the chin and thick hair. He has, however, been chastised for his hair color. Jay Leno's hair has reportedly become very white. It's not just grey; it's white! It has also been mentioned that it's as if someone neglected to recolor that pesky tiny dark spot in the front of his hair. 
Jay Leno has also been a part of films like American Hot Wax, Collision Course, and The Flintstones. Leno did stand-up comedy in local nightclubs and emceed talent showcases while in school for additional funds. After graduating, he moved to Los Angeles and worked as a writer for the television show Good Times with future late-night host David Letterman. Johnny Mathis and Tom Jones also used Leno as a warm-up act.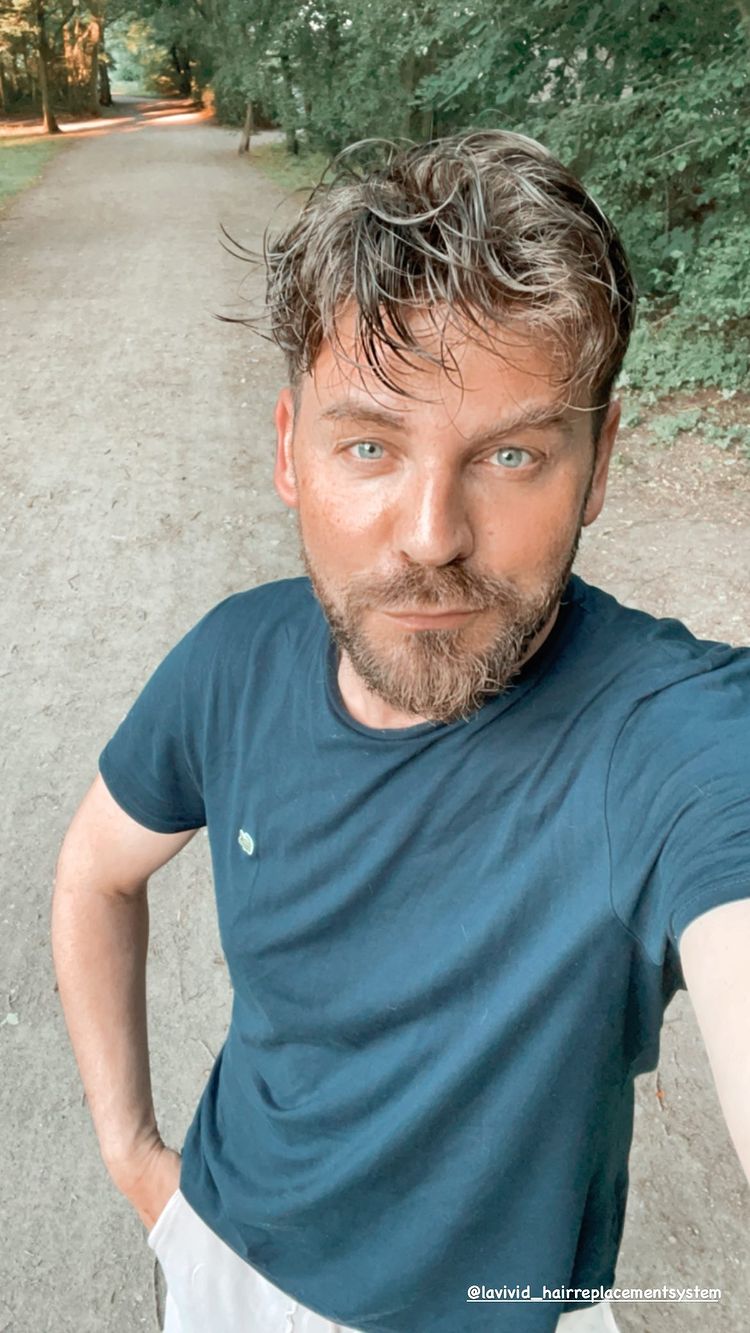 Does Jay Leno wear a toupee?
Men's hair systems are making a comeback. More men are using toupees and wigs to change their appearance, whether it's to manage hair loss and thinning or to increase their confidence. When your favorite celebs join in on a trend, you know it's gone mainstream. Hair systems are worn by some of the world's most well-known – and attractive – men.
Have you ever felt Jay Leno's hair was too flawless for a 60-year-old man? Many others have done the same. If you've ever wondered how Jay Leno manages to keep his hair so thick and glossy while senior year after year, the answer might surprise you: he uses a hairpiece. The late-night host is said to wear one, though we don't know how thick his natural hair is or how much extra coverage he requires. 
Still, it simply goes to show that in the media world, you never know what's true. You have to take everything you see with a grain of salt because there's always the possibility that something isn't what it appears to be.
Why do celebrities wear a toupee?
We're not claiming that your hairstyle makes you gorgeous, but it does help to enhance your innate beauty. It is crucial for persons who are public figures and work behind the television screens to look their best for the audience. If they're dressed to impress, but their hair doesn't match, it can ultimately detract from their overall appearance and make them look like a homeless person who stole someone else's nice clothes. Celebrities with terrible hair come across as slackers or people with low self-esteem.
According to a study, people who have nice hair feel smarter and more capable at doing tasks than those who have a terrible hair day. People like Jay Leno, who works for the audience, especially in disciplines like comedy, only gain a sense of themselves and therefore build confidence when they have great hair.
Conclusion.
People are expected to appear their best in front of the camera for the sake of the audience. Not just prominent characters, but also television show hosts, comedians, and a variety of other persons who are well-known for their job, must be attractive at all times. The same can be said for Jay Leno, whose voluminous hair has always been adored.
Although it has been alleged that Jay Leno wears a hairpiece, he has never confirmed this. However, some people anticipate that a person's hair cannot be this good when they are in their 60s.
So, here's the scoop on the television star's hair, as well as what the audience thinks. Hairpieces resemble natural human hair so closely that it's difficult to tell who uses them and who doesn't. Some notable figures discuss their toupees openly, while others do not. Jay Leno is also one of those people who has never talked about their hair before, which has piqued the audience's interest.