Does Mark Harmon Wear a Toupee?
Views: 3960
The constant deterioration of our environment and quality of organic surroundings results in baldness, hair loss, and medical conditions like alopecia. Although hair transplants are very famous, they are also very expensive and tedious. Other alternatives such as wigs, extensions, and Toupees.
The natural production of testosterone in men is one of the main reasons for hair loss. On the other hand, stress, harsh chemicals, and damaging hair habits are a few gender-neutral causes of hair fall and baldness. Annually, around 35 million men suffer from hair loss, baldness, and relevant diseases. 
However, men are timid and hesitant to discuss baldness and its solution, and they usually tend to hide the truth rather than openly accept modern hair solutions. Since the red carpet has existed, celebrities and big names have used beauty solutions, including hairpieces and Toupees, to cover their shortcomings or alternating hairstyles for different characters and photoshoots.
The best quick fix for hairpieces is Toupees, available in different designs, shades, colors, and consistency with personal customizations as per your needs. 
Mark Harmon, 1980s Sexiest Man Alive
Thomas Mark Harmon, born September 2nd, 1951, is globally famous for his Leroy Jethro Gibbs character in the American crime-thriller TV series Naval Criminal Investigation Service, NCIS. He graduated majoring in Arts from the University of California, Los Angeles, in 1974. 
In the mid-1970s, he started his early life as an American football player. He tied his knot with American actress Pam Dawber in 1987. Mark Harmon has two children, and his marriage is still standing.
While playing American football, he was intensely interested in the limelight industry. By the 1980s, he was named the sexiest man alive by People Magazine on the basis of his passionate Dr. Robert Caldwell role in the American medical drama tv series on NBC. 
Mark Harmon later received an Emmy award nomination for his Special Agent Simon Donovan character in an American political-drama TV series, The West Wing. Mark Harmon is still in the industry, and one of his recent works is his Leroy Jethro Gibbs character in a Naval Criminal Investigation Service spinoff series.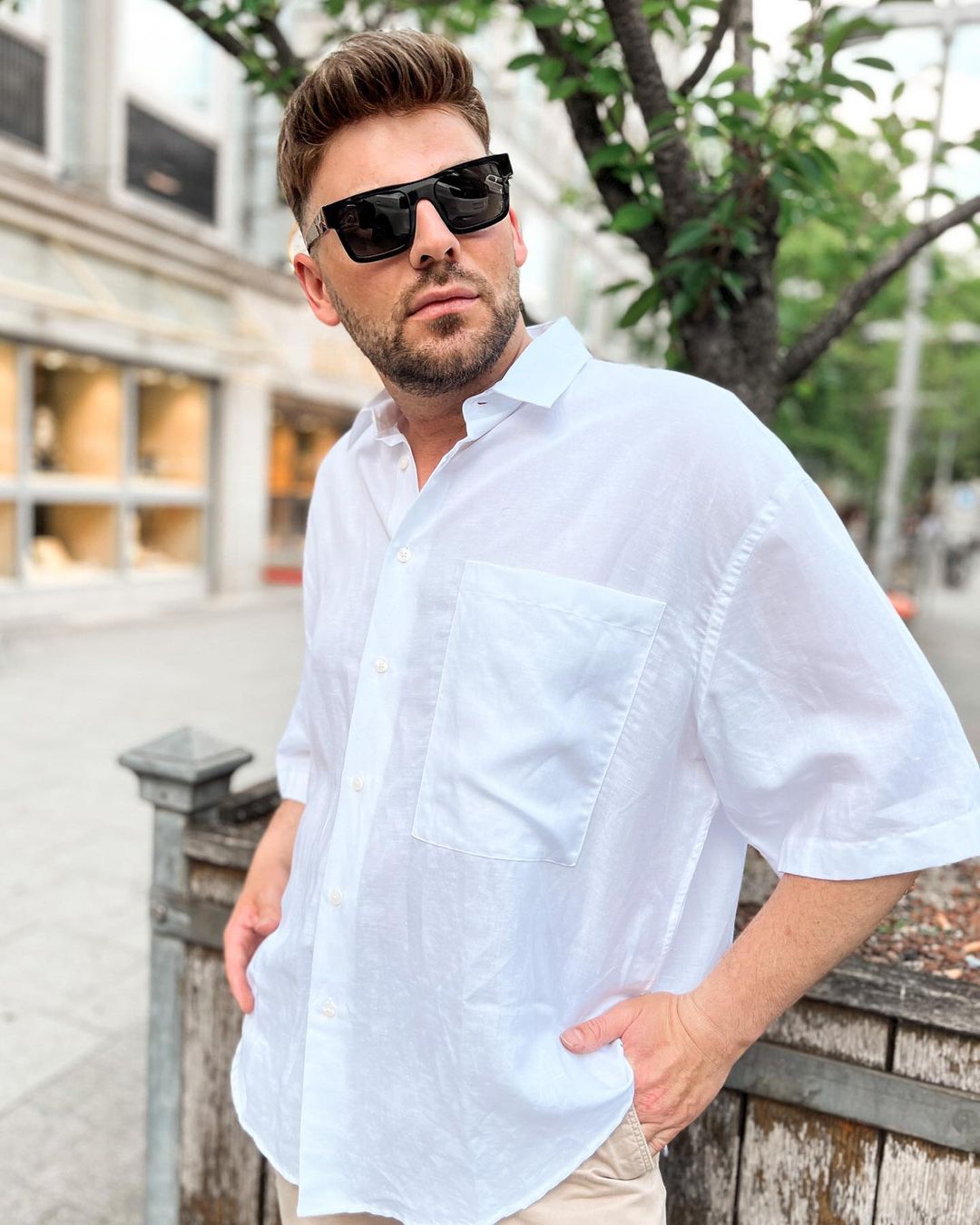 Does Mark Harmon Wear a Toupee?
Mark Harmon is an old lad, and he has always been the focus of the spotlight in events and shows. Initially, people were unclear whether Mark Harmon started wearing a toupee or his hair team took a day off. A Twitter trend sparked when he appeared on his TV show NCIS wearing a toupee for the first time in 2015. 
Since then, he has made light stealing appearances sporting a toupee. According to the fanbase and the general public, his toupee looked natural and unique. He started wearing a toupee to stay relevant in his ongoing TV show, but he ended up utilizing a toupee as a permanent attire for his ensemble. 
Mark Harmon's Topees and Events 
At multiple events, Mark Harmon has been spotted wearing a toupee. At Oscars, Emmys, and even at different talk shows, which show the permanent acceptance of the toupee and making it a part of his regular look. NCIS fans also talked about Mark's co-star Ted Danson who also wears a toupee with similar cuts and styles. They believe that Mark and Ted both bought it from the same vendor, which has excellent results.
Mark Harmon appeared in NCIS from 2003 to 2021, and for the last six years of his show, he wore a toupee. He compulsively started wearing a toupee right after his hair started receding enough for fixing it with the help of hair sprays and stylings. 
Initially, he got his toupee customized to match his original hair to smooth out the transitioning process, which left people a bit confused about his hair. With time he kept making changes to his toupee and gave it a natural aging process. He got his toupee gradually and slowly transformed from a mixture of light brown, dark brown, and grey to a full grey toupee. 
Mark Harmon has never accepted that he wears a toupee, but he pretends it to be his natural hair, and that is precisely what he wants his fans, followings, and media to believe. His fanbase thinks that even sporting a toupee, he looks as good as new. 
Why are Toupees better than Hair Transplants?
Even though a hair transplant is the best way to have natural hair again, not to forget it is pretty painful, costly, and involves the risk of infection, nerve damage, and scalp scarring. 
Going through a hair transplant requires money not just for the operation but for pre-surgery appointments and post-surgery consultancy. The time required to recover from a transplant completely is about 8 to 12 months. Especially celebrities and actors who have paparazzi on their tails all the time can't afford to look bad at any cost. 
On the other hand, the toupee is budget-friendly as it can be created with either human hair or synthetic materials like lace and polyurethane. Not only does it saves money, but toupees are also extremely convenient to wear, maintain and store. They can immediately transform your style as per your needs and wants. 
Talking about style changes and transformations, toupees can offer a huge palette of colors, styles, and even lengths to select from. LaVivid hair is the best in the league. Toupee being readily wearable, LaVivid Hair provides urgent 24 hours delivery service. At desperate times when you require a certain toupee, LaVivid Hair is your one-stop shop with premium quality, competitive prices, and immediate shipping.
Conclusion
Unlike other hair-loss alternatives, the toupee is the best of all. Toupees are comfortable, convenient, uncomplicated, painless, and trouble-free to wear. Whether a celebrity or a regular person, the toupee is better than the other alternatives as it saves a lot of money. There is no humiliation and indignity in wearing a toupee as a solution to a very natural process of baldness. Get your Toupees from a trusted brand like LaVivid hair for a natural appearance and stylish toupees. 
---