Does Rob Lowe wear a hairpiece?
Rob Lowe is well-known for his prolific acting and has been on screen for more than four decades. The 57-year-old doesn't show any signs of aging and has been dying his hair since he was 24 when his hair had turned grey completely.
From his classic movies in the 1980s such as St. Elmo's Fire to his much-admired performance in T.V series The West Wing and Parks and Recreation, he has appeared on screen with amazingly smooth skin and full-colored hair.
Fans began to notice that as he was aging, his hair did not seem to look different. He later revealed at a T.V show that behind his luscious hair was a hair treatment that had been going on for a long time.
Comments on Prince William's Hair and Coping Hair Loss 
In an interview with Telegraph in May of 2019, the American actor was asked about his vanity compared to an average British man to which he replied: 'Can we talk about William?'
He went straight after the royal baldness of Price William and added that the future king of the country let his hair fall off. He told the interviewer Celia Walden that seeing Prince William lose his hair was one of the most traumatic experiences for him because he is going to become the king of England one day.
He added that anyone who doesn't go through treatment for Male Pattern Baldness is himself choosing to let go of his hair because there are proven treatments out there to prevent baldness.
He shouted, 'And there's a pill!' referring to the DHT-blocking tablet that is approved by the FDA for male pattern hair loss treatment and suggested that Prince William should be told about the pill.
He explained that he started noticing signs of hair loss as early as 25 years of age, and that is when he started his hair loss treatment that went on for the next 30 years.
Rob Lowe was criticized for his comments on Prince William's hair loss and walked them back on a British TV show. He said those comments about Prince William's hair came from his insecurities. He explained that his point was to compare two guys who felt so differently about balding. There's Prince William who is so comfortable with hair loss and on the other hand, there was him who couldn't watch a guy lose his hair.
He said that he absolutely loves Prince William, he's a stud and he's awesome. However, the comments on his royal crown balding were because of himself slagging his own insecurity and narcissism.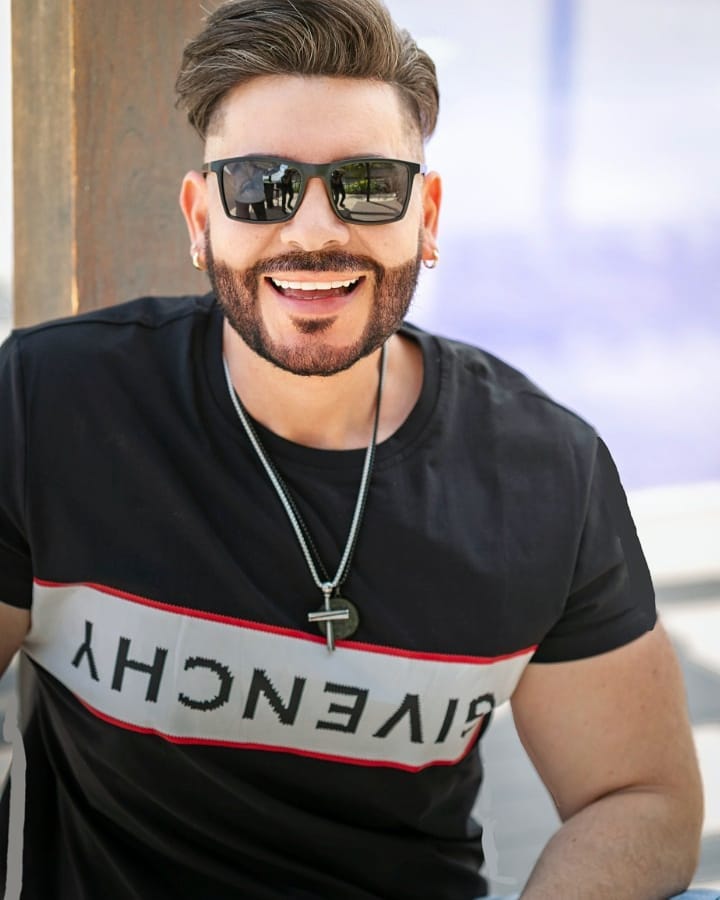 Rob Lowe's Hair Styles Through His Career
Rob Lowe has worn his hair in a boyish graduated haircut throughout his career that changed slightly. To get a Rob Lowe-like haircut, here is what you need to know.
Short Straight Dark Blonde Hairstyle
Rob Lowe's short straight dark blonde hairstyle can be achieved through a clean finish to the edges and the hair on top of the head is left long enough to be swept to the side for creating an eye-catching hairstyle. The hairstyle can be maintained easily with frequent hair trims every 4 to 6 weeks. You can use a blow dryer and some pomade to style the hair and slightly sweep then sideways.
This hairstyle is loved by men who like short hair that is easy to manage and the long hair on the front blend into the hair on top of your head.
Rob Lowe Short Straight Brunette Hairstyle with Razor Cut Bangs
Razor-cut bangs look flawless with a tidy finish on the edges. The jagged cut can suit most men and give their hair a good height and texture. You'll have to ask your hairdresser to cut cropped short hair on top and close to the head on the sides. This hairstyle looks good on men with round or square faces. You can style them with some pomade to pinch the ends.
Rob Lowe Short Straight Brunette Hairstyle
The short hair brunette hairstyle is cool and casual. For the haircut, you'll need to ask your hairdresser to give you a jagged cut with longer hair on top of the head and hair worn down on the sides. This haircut looks good on a round face and adds height to the hair on the front. You can style hair with minimal products to hold the hair and add shine. To maintain the hairstyle, you'll need regular trims every 5 weeks.
Short Straight Hair Systems 
Non-surgical hair replacement can frighten you if you don't have enough knowledge. In recent years, the hair systems have transformed to become so realistic that it gets almost impossible to tell them apart sometimes. Hair systems are considered taboo and are a subject that isn't openly or widely discussed. However, it has become extremely popular among people of all genders who want to change their appearance.
Hair systems can give you confidence if you have been suffering from hair loss. Investing in a hair system is one of the best ways to deal with male pattern baldness if you don't want to go for expensive treatment or surgical hair replacement. It is a great hair replacement option that you should consider if you have a receding hairline or are noticing hair loss on your crown.
Hair systems can last for around 6 months to a year depending on the lace front and how well you take care of the hairpiece. The human hair systems that give you a graduated haircut like Rob Lowe start from $300 and go up to $1500. Lavivid hair offers a wide collection of hairpieces for every hair type, style, and texture. You can perform your daily activities wearing comfortable hair systems such as running, swimming, and even bathing while you are wearing your hair system.
The care and maintenance of the hair system take a few minutes every day and you can style them like your own hair once they are glued to your head. If you have been feeling unconfident because of hair loss, buying a hair toupee might be the best solution for you to feel confident again.