Does Shri Thanedar wear a hairpiece?
Views: 3798
Not all well-known men have gorgeous hair! A number of well-known entrepreneurs, authors, and athletes who are rumored to wear toupees and hairpieces are among the prominent people and politicians who wear them, according to a list that is informally ranked by popularity and fame. Some of these well-known individuals have acknowledged becoming bald, while others continue to deny doing so.
A big leap of faith is necessary to become a well-known personality. The cinematographer, the staff, and most crucially, the hair and makeup artists must all be people you can trust. Sadly, despite everyone's best efforts, it doesn't always work out for some people. Some personalities appear on television screens or social media platforms after giving the best to their appearance but are still trolled for how they look. One such personality is Shri Thanedar, who was trolled for his hair recently on Twitter.
Who is Shri Thanedar?
Indian American Shri Thanedar is an entrepreneur, writer, and politician. In the Michigan House, Thanedar is presently the third district's representative. In the 2018 election, Shri ran in the Democratic Party's primary for governor of Michigan. Though Thanedar received 200,645 votes overall and won the city of Detroit, he came in third place overall in Michigan, trailing only Gretchen Whitmer and Abdul El-Sayed, the city's former health director.
Does he wear a wig?
You may assume that some well-known people wouldn't have any hair problems given their wealth and access to top hair stylists, but that isn't always the case. We scratch at the mere sight of Thanedar's hairdo! If the wig is not tailored to the wearer, it could appear false. The wig may appear store-bought if it has a solid color, is of poor wig quality, or has blunt cuts. If a synthetic wig has a shiny covering that makes it appear false and unnatural, dust it with baby powder to dull the shine. And these are the reasons why Thanedar's hairpiece looked fake.
A person's closest friend or worst adversary may be wigs, toupees, or hairpieces. Finding one that fits your face shape is one thing but wearing an untidy hairpiece will result in blank looks. Since the paparazzi continue to photograph their not-so-awesome-and-completely-bad hair days, celebrities are no strangers to those appearances. This list of famous people who have worn awful wigs was inspired by Shri Thanedar, the most recent person to do so.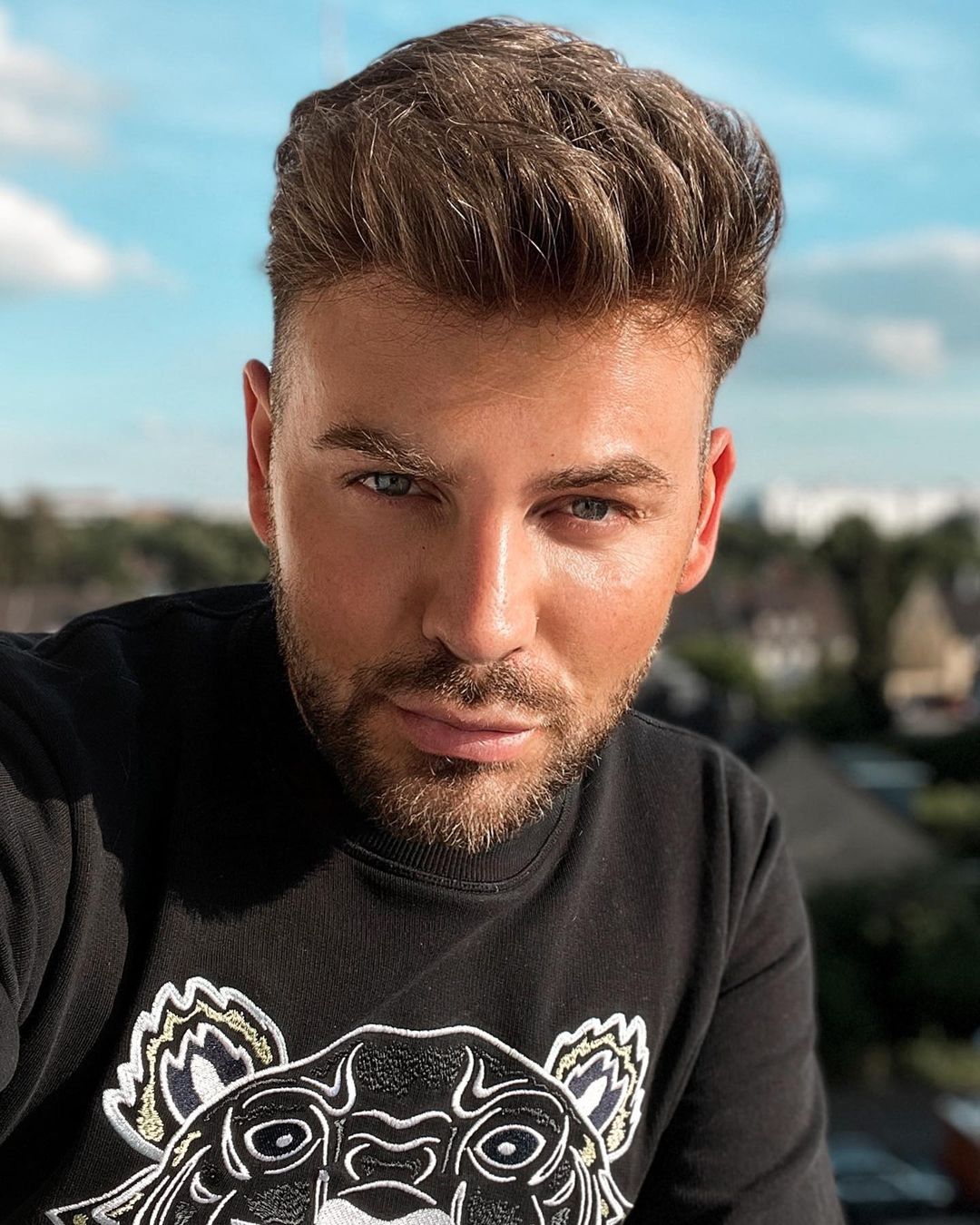 There are no surefire ways to determine a person's hair's authenticity. We can usually detect if we're talking about full wigs by examining the hairline close to the portion. Does the portion match the forehead in color? Is there a forehead shadow caused by the front hair? When everyone else is fighting frizz in highly humid weather, but someone's hair still appears excellent, that may be a sign that the hair isn't real. 
The same thing happened to Shri Thanedar, making his wig obvious. It seemed as though the hairpiece was just kept on his head randomly in a recent photo, and it looked fake. This could be a result of extreme hair density. Your wig's thickness is determined by its density, the higher the density, the thicker the wig. The wig can appear weird if it is too thin, but it can also appear artificial if it is too thick.
His hair was mocked by a member of the audience, who tweeted, "It appears that Shri Thanedar with his hair finally succeeded in winning the election for the state House District. He started his campaign for the seat last year after relocating from Ann Arbor to Detroit." Other people responded to this tweet with the joke "His hair I'm screaming," and "I assume you mean wig" while mocking Thanedar's hair. 
Celebrities frequently switch up their hairstyles in addition to their wardrobes, but occasionally their manes leave us perplexed. We adore a great lace front and adore a lovely wig, weave, or hairpiece. However, if that topper isn't properly fastened, the ensemble may quickly revert to high-fashion disaster, as happened to Thanedar. The audience commented on the Twitter post, saying, "That wig is a hot mess."
Conclusion
Wearing a hairpiece is not embarrassing or shouldn't be shameful, regardless of how much people mock the well-known personalities. Others should not judge the choice to wear a wig. For most people, hair serves as a very identifying characteristic; thus, replacing it with something that makes one feel appealing once again might be helpful. 
Some people prefer the wig even if there is no hair loss since it can be styled more easily than one's own hair and because you can stop using dangerous chemicals to achieve the desired hair. Society needs to get past the stigma associated with wigs. They are no more embarrassing to wear than any other accessory.
---