Does the CEO of Abrams Media wear a toupee?
Views: 3457
You must be known of the Dan Abrams, if you are aware then you must have heard the hair rumors about him too.
Dan Abrams the CEO of Abrams Media is in the eyes of the public as people noticed changes in his hair. Being the CEO, he is popular in public personality. He has fans and haters at the same time. When someone is popular, everything is being noticed about him by the public. So is the case with Dan Abrams. According to the public, he wears a hairpiece to hide his hair loss or baldness. 
In this article, we will see whether he wears a toupee or if all of the rumors are false accusations. 
Daniel Abrams 
He is the CEO of Abrams media. Daniel Abrams is an American author, television host, media entrepreneur, and legal commentator. As a student at Duke, he anchored newscasts on the student's channel. Dan Abrams started his career on television in 1994. Dan Abrams served the Court Tv as a reporter from May 1994 to June 1997. During that time at Court TV, he covered the assisted-suicide trials of Dr. Jack from Michigan, the O.J. Simpson case, etc. After 1997, he joined NBC news. Dan Abrams worked there as a Chief Legal Correspondent from 1997 to 1999. He began hosting his show the Abrams Report in 2001 on MSNBC. He continued hosting his show until MSNBC gave him the lead managerial position. Dan Abrams worked as general manager of MSNBC from 2006 to 2007. In 2009, Abrams media launched its first media watchdog site Gossip Cop. On the Today Show, he worked as an anchor. He gained success and became the Chief Legal Analyst for ABC News in March 2011. At ABC News, he worked as a substitute anchor on Good Morning America. In June 2013, Dan Abrams was announced as Chief Legal Affairs Anchor at ABC News. During that time, he also focused on his media business and expand it.  Abrams Media launched many websites like Mediate, Geekosystem, SportsGrid, the Braisers, Whiskey Raiders, etc. These websites have many unique visitors every month. From 2016 to 2020, he hosted the A&E Show and Live PD. In 2020, Dan Abrams was described as the "go-to analyst on legal affairs" in Poynter Report. In July 2021, he joined NewsNation and hosted Dan Abrams Live a nightly prime-time show. Besides, working on media and focusing on his own business, he also worked as an author and wrote many books and articles. He wrote for online magazines like Daily Beast.  His articles are published in The New York Times, the American Lawyer, the Yale Law, and Policy Review, etc. He wrote 4 to 5 books, and his latest book Kennedy's Avenger was published in June 2021. He worked so much and still working. He is rolled around by questions like does he wear a hairpiece or not? Had he gone through a hair transplant?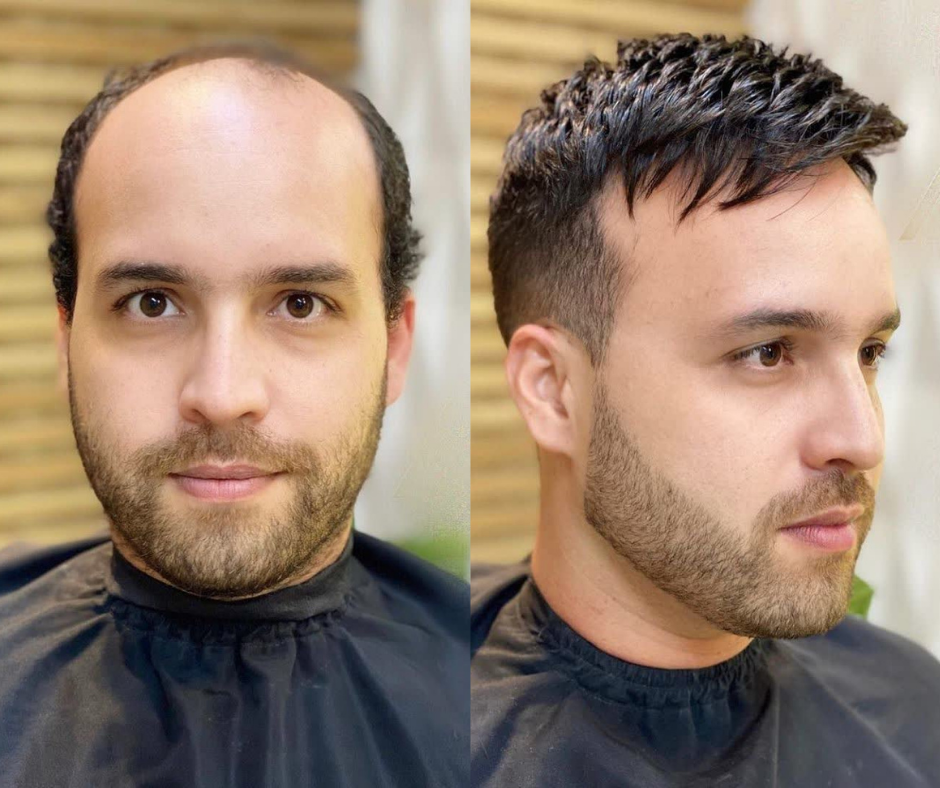 Rumors about Dan Abrams Hairpiece
Many people said many things about Dan Abrams's hair. These questions and rumors are not the recent ones, Dan Abrams is facing them from a few years ago till now. According to some news, he had been diagnosed with cancer in 2003. During the treatment of cancer, he had gone through chemotherapy which had caused him hair loss. So, there are chances that he wore some kind of hairpiece at that time when he has to appear on television with the deadly disease. But, he kept the news of his suffering from cancer, a secret. At that time, people said he was wearing an obvious hairpiece. But now, it seems to people that he has grown some hair that looks very natural. Maybe he wore a hairpiece after his chemotherapy and after that his natural hair grew. According to some people, he is also wearing a hairpiece now. According to them even after recovering from cancer, it seems impossible to grow such good hair. There are chances that he had done a hair transplant after chemotherapy that has resulted in good quality hair. Keith Olbermann a colleague of Dan Abrams mocked his hair by saying something like that he is wearing a rug on his head. Someone also said that he saw him in the local market and he is bald from the top of his head. Maybe he is having a male pattern of baldness for a long time. Everyone has their assumption about Dan Abrams's hair. But it seems that he faced hair loss due to chemotherapy for the treatment of cancer. He had to appear on television at that time too, so maybe he wore a hairpiece to maintain his personality. After recovering from the side effects of chemotherapy, maybe he had grown his natural hair or there are chances of a hair transplant. Every personality appearing on media has to maintain themselves because it affects their fame and ratings. No one wants to be mocked for these types of issues. So, to avoid all of this, maybe Dan Abrams wears a hairpiece or he had a hair transplant. Dan Abrams himself never confirmed anything about it. As a famous phrase "many men, many minds", this is the case with Dan Abrams 
Conclusion 
Daniel Abrams, an American media entrepreneur was in the news and still in the news because of his hair changes. People noticed changes in his hair a few years ago when he was suffering from cancer. So, maybe due to chemotherapy he lost his hair and wore a hairpiece at that time to hide his hair loss. After that, he might have grown his natural hair, had a hair transplant, or worn a hairpiece no one exactly knows about it. He is in the media industry, so to appear perfectly on television there are chances of him wearing a hairpiece or a hair transplant. These are all assumptions of people. Everyone assumed according to their observations and thoughts. There is nothing confirmed about it.
---