How to Choose Frontal Hairpieces for A Receding Hairline
Views: 1365
Pattern baldness is correlated with your genes and male sex hormones. Typically, it follows a trend on the crown with receding hairline and hair thinning.
Generally, as the hair follicle shrinks over time, baldness occurs, resulting in shorter and finer hair. Eventually, fresh hair does not grow out of the follicle. Male pattern baldness can occur at any point in life; once a boy has hit puberty.
Early symptoms of Male Pattern Baldness
The very first signs of male pattern baldness oftentimes go untreated. Hairfall is a natural process, and most people end up neglecting any signs of early male pattern baldness. Here are noticeable early symptoms to help you realize. 
A Receding Hairline
In most cases, male pattern baldness starts at the hairline and temples. The hair on your temples starts to thin out, and then your hairlines eventually morph into a v shape. 
Top Of Your Head
Moreover, the hair on the top of your scalp starts thinning out until the hair fall is very noticeable and starts giving you an aged appearance. A bald spot eventually appears and then proceeds to grow bigger over time until the only hair that's left is the sides of your head.
How To Deal With Early Symptoms Of Alopecia
While there have been many medical advancements in the last decade or so, Hairloss is still untreatable in the long term. Sure, there are surgeries or medication, even home remedies or organic methods. But at the end of the day, hair loss is a natural process and cannot be prevented no matter what. Home remedies eventually stop working, and the medical procedures are risky, invasive, and extremely costly. To add to the huge cost, there have been many cases where a surgery went bad or people ended up getting no result.
According to the general people as well as experts, the best possible way to deal with male baldness is to start wearing a headpiece. Hairpieces are also known as hair replacement systems. They are toupees or wigs that come in a variety of textures, material fibres, colors, and so on. These hairpieces are extremely versatile in means of material as well as the manner o wearing. 
Frontal Hairpieces For A Receding Hairline
Men's frontal hairpiece is partial hairpieces that can be worn on just the front of your head. These hairpieces are designed to blend in seamlessly with your natural hair pattern. These hairpieces are especially a good option for those who are new to this world and are hesitating about wearing a wig.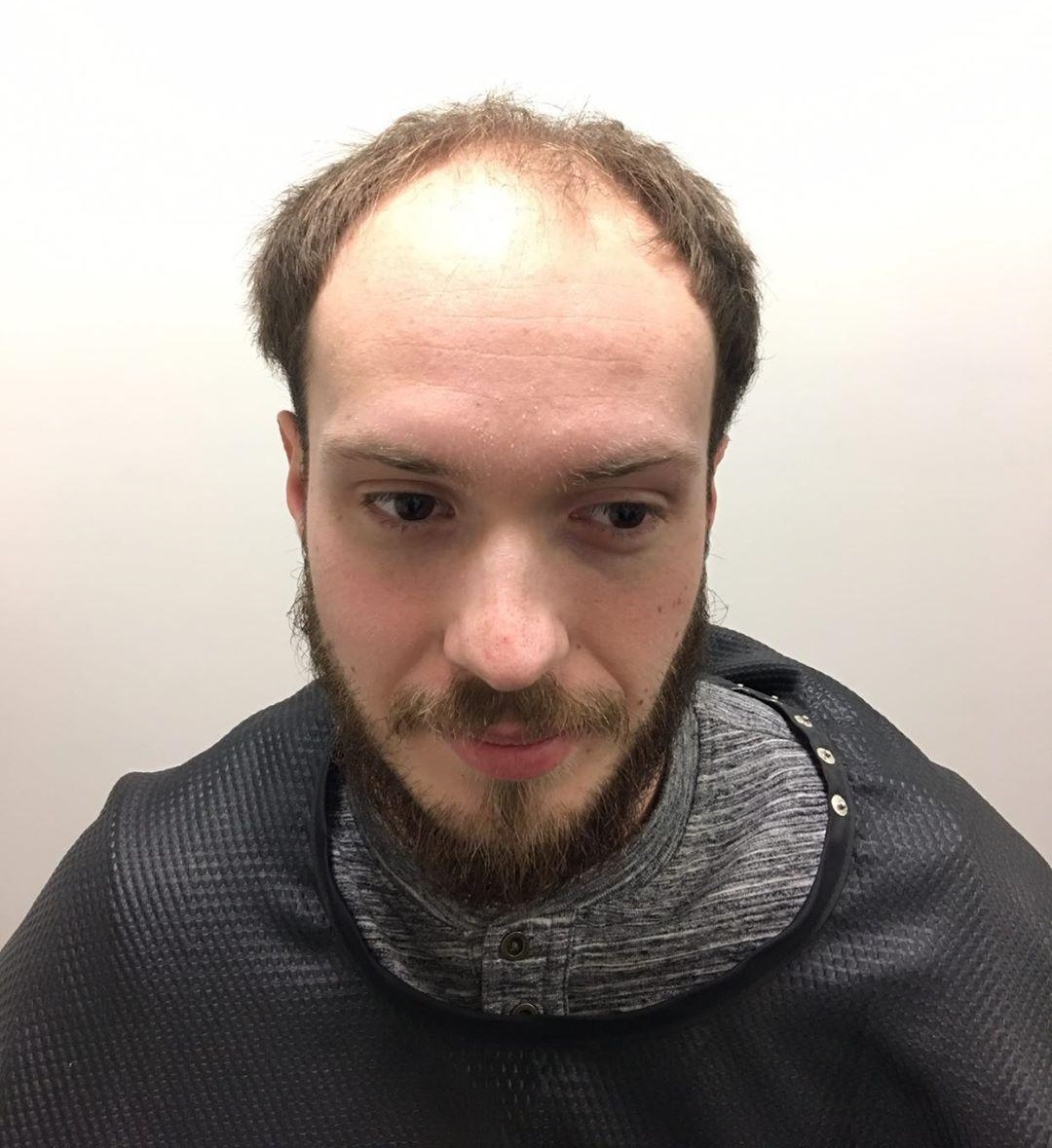 Wearing a front piece allows the skin to breathe and gives you a natural and healthy look while being comfortable and lightweight. Their small stature and light weightedness make them a good option for inexperienced people since they are not only easier to put on but also light and comfortable while wearing. Their lightweight also ensures that they sit securely on your head without any risk of exposure. 
Frontal hairpieces come in many types regarding the base material, direction, hair type, and attachment options. You can read; further, you have a better understatement of men's frontal hairpiece; this will help you get the perfect hairpiece for yourself that will make you comfortable as well as confident. 
Variations in Frontal Hairpieces
As mentions before, frontal hairpieces are great for covering up a receding hairline. The two main types of frontal wigs are separated due to their base. There is a silk base and a lace base. We will explain these bases as well as list down the pros and cons of both base materials for you to decide on your preferred material of base for your frontal hairpiece. 
Lace Based Frontal Hairpieces
The lace-based frontal is far more popular than the base of silk. Your natural scalp closely resembles lace frontals with nothing other than hair strands inserted into tiny holes. They are thinner most of the time and prefer to lie more flat, offering a more natural look to the hairline. A lace base allows you the breathing space to keep your natural hair as well as your scalp healthy. The lace base also blends in with your natural skin color ad is practically unnoticeable once it is styled properly. Many people end up using some concealer or foundation at the seam, but even without it, the seam is practically unnoticeable. The pros and cons of wearing a lace base are listed below. 
Pros:
● Extremely natural look
● It is easy to wear
● Breathable
Cons:
● Requires expertise and patience
● It needs to be treated properly
● It is delicate and costly. 
Silk Based Hairpieces
Silk-based hairpieces are easier to wear since they don't necessarily require any blending in. anyone can put on a silk base without an expert's assistance. Silk bases are customized according to your skin color. Therefore, it doesn't need to be blended in using any concealer and such. While the silk frontal is easier to wear, they are not recommended for long periods of time. Silk bases don't allow any breathing space and are not only unhealthy for the scalp but can also be uncomfortable to wear for long intervals. 
Pros:
● Natural appearance
● It doesn't require experts
● Undetectable
Cons:
● It has to be customized according to skin
● Less pliable
● costly 
At our online lavividhair store, you can find the best men's frontal hairpiece that will help you cover up your receding hairline and early symptoms of hair loss.
---