Get Beautiful Hair with Lavivid Wigs
Views: 1576
We have seen women having beautiful, thick, and long hair since luxurious and beautiful hair are a trademark for men. But now, men also want the hair they have always dreamed about, and to fulfill this dream, Lavivid hair is coming to their rescue. Lavivid is a company that offers hair pieces for men of many different styles and shades so that you will be able to get the best wig according to your fashion and liking. 
So if you are someone facing issues with their hair and facing hair loss, then Lavivid hair is your way as they will serve you the best quality wigs with many other features in them. 
Benefits of Using Lavivid Wigs: 
Lavivid is a brand that is helping men to feel comfortable, confident, and pleased about their appearance. This brand has many qualities and features about the hair pieces for men that the company is selling. So following are some of the benefits and advantages you will get if you purchase the wigs from this brand. 
(1)A Great Variety of Wig: 
The hair pieces for men that Lavivid hair is offering come in various styles. You want something that will make you look young, then Lavivid of your back, you are trying to find something that will give you a sophisticated look you will be able to find a wig that will meet that style. Therefore whatever you like, you will be able to see that type of wig to suit your style. 
(2)Different Shades of Wigs: 
Lavivid hair also offers a variety of shades and colors in the wigs, and they make sure that no one feels left out. You can find the darkest color such as black, dark brown, and other colors, and you will be able to get the perfect shade that will suit your face and personality. 
(3)Comfort and Durable Wigs: 
Wigs can feel very heavy and uncomfortable when you wear them, but the wigs that Lavivid hair are offering are real human toupee. Therefore, the wigs are very lightweight, airy, and comfortable to wear. You won't feel heaviness on your head, and because of the light and soft material, they feel very luxurious and royal when you wear them. 
Another thing that is amazing about these hair pieces for men is that they are very durable. Lavivid hair uses the best quality hair that does not damage even if you apply heat on them; hence you will get both comfort and durability in one wig. 
(4)Pocket-friendly: 
Good quality wigs can be costly and challenging to buy, but lavivid brand offers quality, durability, and inexpensive wigs for men. Lavivid ensures that the quality is not compromised, but the price and cost of the wigs are also not too high. 
Different Wigs by Lavivid Hair: 
No one can ever think that there can be a variety of styles and looks in wigs, but Lavvid hair provides hundreds of shades and many different faces of wigs. Hence, you will be able to get the perfect style of wig that will help you achieve your dream of having silky, smooth, and luxurious hair. 
The style of wigs mentioned below is a few of the fantastic forms and varieties that Lavivid hair offers.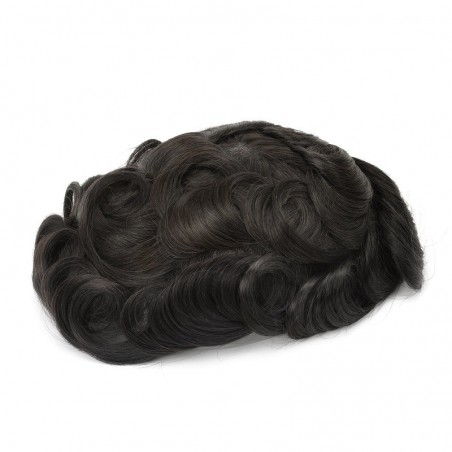 (1)Crius Men's Half Wig: 
A half wig means that it only covers the top of the hair, whereas your natural hair will be visible at the side. It is an excellent technique through which you can only hide your flaw and still look appealing to the eyes. Crius Men's Half Wig is the best example for the half wig. It has a human hair toupee, which gives it a very natural look so that it looks just like real hair. Furthermore, this wig has French lace at the center and a 1-inch skin PU. It helps the hairpiece to blend with the natural skin to give a real-looking hairline. 
This wig is very lightweight and airy; therefore, you will wear it in any season. The Crius Men's Half Wig is very thin but durable and perfectly fits the shape of the head. Lavivid hair is also offering almost ten shades of color in the hairpiece.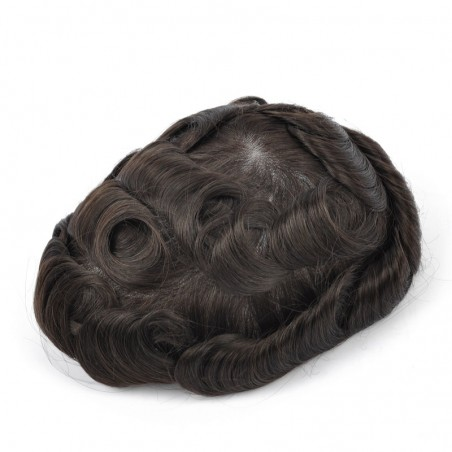 (2)Douglas Breathable Lace Wig for Men: 
If you are looking for something made up of French lace and has a poly perimeter, then Douglas can be the best option for you. It is excellent for hot weather as it is very light and allows air passing through the wig. The poly skin on the perimeters is very easy and effortless to apply as it has tapes and glue that will stick and adhere to your head perfectly, and you don't have to worry about them slipping off of the wig. 
This wig comes with slight waves that are made with 30mm Rod size, and this is the human hair toupee which is made up of Indian Remy hair. So this hair is perfect for someone looking for style and comfort both under one roof.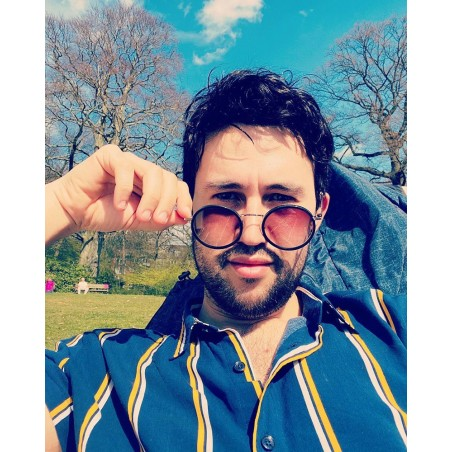 (3)Simois Hair System for Men: 
The Simois Hair system for Men is another example of the half; this is also a mixture of poly and lace with lace in the center and 1 inch poly at the perimeters. The front hairline is bleached so that it gives a natural hairline when you wear it. Again like all the wigs that are made by Lavivid hair, this wig is also soft, comfortable, and breathable. 
Conclusion: 
Lavivid Hair Company is the best company from where you can get hairpieces for men; these wigs are made with the finest quality of hair. This company ensures that everyone can find a perfect wig that they have been dreaming about and they can feel confident when you wear them. Hence, this company is a life savior for the people who feel insecure due to their hair struggles. So if you are trying to look for a specific style and look from your hairpiece, then Lavivid hair is there to help you.
---