Why More Men Are Embracing A Gray Hair Toupee?
Views: 1407
From a solution to hair loss to the excitement of trying out different hairstyles and colors, some of us choose to wear toupees for many reasons. No doubt, finding the perfect piece can give your confidence a boost which is why albeit with the stigma of using one, it is still the best bad hair day quick fix for men. As synthetic hair has fast become a must-have item, particularly to those who are balding or whose hairlines are receding, we take a close look at why out of all the cool colors available, you should consider a gray hair toupee.
Why Go Gray?
Sadly, developing gray hair even prematurely can hit a man's confidence since according to society, a silver top almost always translates to advancing in age. The same goes with thinning hair which is why most guys are distressed at the sight of their first ash-colored strand atop their already diminishing hair count. Fortunately, visibly aging in style has never been this trendy, bringing us to come up with reasons why every gray strand must be embraced:
Maturity Is Sexy
According to a survey, 80% of women find gray hair attractive on men. Now we know why Richard Gere and George Clooney chose the salt and pepper look rather than dye. 
It Lends A Distinguished Look
Gray hair overflows with calmness, experience, and manhood. Not to mention confidence, inadvertently making silver foxes a sight to behold. 
Graceful Aging
There is something with gray hair that provides men an air of security and authority. Generally associated with competence, wielding a gray crown oozes a great deal of financial freedom and trustworthiness, allowing a distinct advantage, particularly in business. 
With proper styling and profiling, men with gray hair can give their appearance a fresh, young twist. Best of all, they can make what is often perceived as a sign of aging both modern and youthful. A gray hair toupee may not be an accessory that everyone has on their list, but with such great perks, it may not be a bad idea to find one that perfectly fits.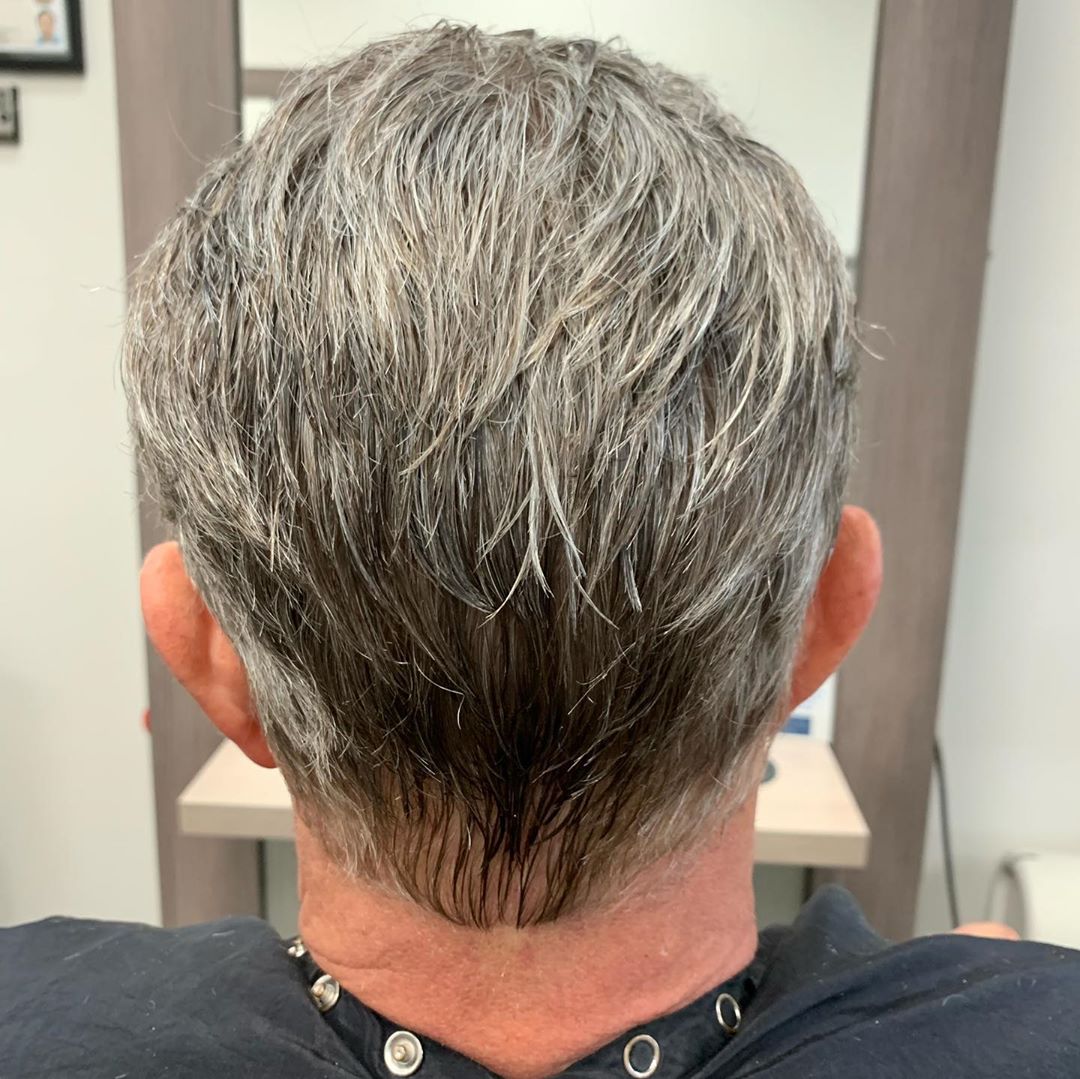 Why Should I Wear A Toupee? 
For some, toupees are an integral part of their overall get up as they provide a fashionable and stylish upgrade for those with thin hair or who are bald. Available in various lengths, colors, and styles, it allows you to jump into the next voguish hairdo as effortlessly as changing your tie. Aside from getting rid of bad hair days forever, here are some of the advantages of donning a toupee. 
Hides The Thinning And Dwindling
Factors such as hormonal changes, heredity, disease, and medication may cause hair loss. Since most people treat hair as a consequential figure of their general look, toupees cover up the thinning, ultimately giving your confidence level a boost. 
Acts As Your Head's First Line Of Defense
Hair exists on top of our heads for a reason. It serves as our protection from sunlight and other such elements that may be harmful to that extremely sensitive region of our body. Toupees absorb heat and protect your scalp which makes sporting one beneficial to your health and charm. 
The Style's The Limit
Normally, making life-altering decisions such as changing your hairstyle requires hours of deep thought and a trip to a hairdresser. But with an array of toupees to choose from, you can shake your haircut and its color, as well as cover your broad forehead, in no time.  
Toupees offer the most convenient means to change your appearance entirely. Regarded as both time and cost-effective, it saves you from visiting your stylist regularly. Not only does a toupee provide awesome scalp protection, but it also supplies you with great fashion sense and a boost in confidence that grants a simple yet complete and utter make-over. 
Check out our wide selection of gray hair toupees at https://www.lavividhair.com/ and learn more about the best non-surgical men's hair replacement system that guarantees to keep you looking and feeling at your finest. 
Conclusion 
Every man would sooner or later face the reality of gray and thinning hair. As more mature men have warmed up to a silver mane, sporting a gray hair toupee nowadays sounds more appealing. With an increasing number of guys choosing not to dye, it is now common to see men brandishing toupees in a nifty shade of gray.
---