Hair Direct ghost bond and all other of your interest at LaVivid hair
As skincare is essential and people care a lot about it. Hairs are often left neglected which should not be the case. This results in extreme hair problems like baldness, but some brands deal with such problems. It remains not an issue anymore. Here I'm going to introduce you to one of such brands "LaVivid hair". 
Hair problems are getting common these days. With the commonality in the hair problems, the companies are devising new solutions too. There is a drastic shift from surgical treatment to non-surgical treatment when it comes to hair problems. The ghost bonds are the newest of all nonsurgical treatments. There are many websites online that are providing hair accessories,LaVivid hair is one of them.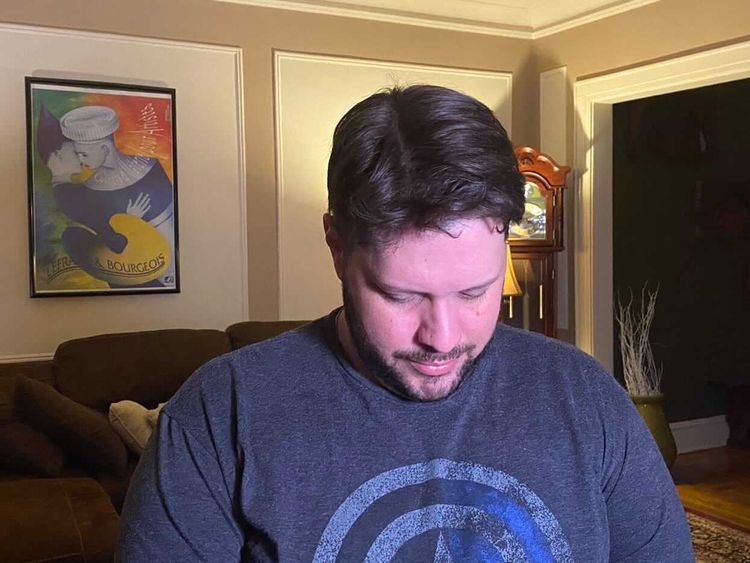 Hair Direct:
Hair direct is a website that provides online shopping access to high-quality hair toupees and accessories related to that. You can have starter kits from the website that will include all the essentials that you need to maintain your hair look. Other than that there is the option to have the accessories alone too, buy what you think is most important for you.  Hair direct is not working and it temporarily closed. To give you an alternate we have come up with the "LaVivid hair".
LaVivid hair:
All your favorite product from the hair direct is available on the lavivid hair. This brand is aiming for non-surgical treatments for hair loss problems. It has a lot to offer on its pages like hair care products, toupees, bonds, etc. going to discuss their best sellers individually.  The most prominent products of the two websites are;
1.ghost bond:
The item of special interest there is ghost bonds. There are two bond types. Ghost bond glue and ghost bond supreme glue. There are waterproof options as well that are sweat proof. This product is of special interest these glues work best for lace systems and poly hair systems. Like other products this product also comes with a description of how to use it. This glue is best for full head hair systems it is invisible so it does not look weird applied on your skin and not visible separately. This is one of their most successful product. One of their best sellers. This hair glue also has a special characteristic that no matter how hot the weather is your hair system would always be cool this is because the glue has a higher melting point as compared to other glues that's why it stays cool for a long time so it does not come off. This product is liked by many customers for its longevity and how it gives a very natural appearance. 
2.Custom made toupee:
But it does not end here if clients could not find a toupee that matches their hair texture and type. There are many custom options as well that clients can choose from for their special hair needs. The main concern when it comes to wearing a toupee is that it will look weird and fake. But these specific toupees does not look fake, many clients also have already reviewed it on the website that they are very satisfied with the brand and their products especially because it does not look fake only people they have told about that they wear a toupee can differentiate that they are wearing a toupee at all. There are different options there in the hair systems.
Each is customized for different hair textures and feels. From black American men's hair textures to Asian straight hairs textures they have a lot of varieties. Moreover, there is a custom hair system that provides the service of getting your toupee according to your type, texture, density, base construction, color, and personal requests. Due to this service clients can get custom-made toupees that suit them best. 
Unlike hair direct, the lavivid hair also provides custom-made toupee to the women.
3.starter kits:
There are starter kits before clients try any new hair system. The starter kits include ghost bonds, adhesives in rolls, tapes, hair system shampoos, toupee glue removers, etc. These kits include all the necessary items to maintain your toupee and healthy scalp to carry your hair system well. These kits are very beginners friendly which means they are easy to use. There are different kits for different hair systems and there are products like shampoos for each hair system, adhesives rolls, glues, and leave-in conditioners for wigs to keep those hair looks healthy and shiny for a long time scalp protection sprays and much more. 
There are many other products available that you can have from the LaVivid hair. The brand ensures the quality and is determined to satisfy the customers. 
Conclusion 
Special hair problems need special solutions and you don't need surgical solutions to hair thinning problems the lavivid hair is offering a non-surgical solution to hair problems. This brand offers toupees that are ready to wear and also custom-made hair systems that are made according to clients' requests. There are many starter hair kits it is a combination of different products including shampoos and leave-in conditioners that are different for different needs of your hair. There are scalp protection sprays and different types of glues for different toupees and wigs. The ghost bond is their prominent selling product that has gained popularity in recent days. The bond is very efficient in use and made of high-quality material providing you the perfect look for your event. 
Check out the website and pick your favorites from there.