What's the Hair Loss Solution Hindi Speakers Use?
Views: 1741
It is a mystery for hair loss solution Hindi speakers. India's medical industry is very famous throughout the whole world. When it comes to hair, it is a serious problem for modern people.
Because of the fast pace of life and great work pressure, young people are facing more and more hair loss problems, and preventing hair loss has become a big topic in social life.
There are many advertisements for hair replacement systems and even hair transplantation in the city. Although the price is not very friendly to people, there are still many people snapping up.
It can be seen that the potential demand for hair care is increasing. Indian women's hair is regarded as the most beautiful hair in the world. Of course, there are unique ways to solve their hair loss problem.
Drugs are an important industry in India, and the laws related to patents make the country one of the leaders in the field of generic drugs. General versions of commonly used prescription drugs can be widely obtained on the Internet to reduce costs, and you don't need a prescription.
This includes the generic version of finasteride, which is the main prescription drug for hair loss. Do not take prescription drugs without consulting a doctor.
Drug patents in India
To promote India's economy, Indira Prime Minister Gandhi revised India's drug patent law in 1970, so patents only involve the actual process of manufacturing prescription drugs, not the drugs themselves.
Finasteride is the active ingredient of Propecia, which is the best-selling prescription drug for alopecia. Propecia's manufacturer claims that after five years of treatment, 90% of men either regrow their hair or have no hair loss. Indian manufacturers offer several common versions of Propecia.
Dutasteride is not approved by FDA for alopecia, but some studies have shown that it is more effective than finasteride in treating male alopecia. A study published in the Journal of the American Academy of Dermatology in June 2006 showed that dutasteride was more effective than finasteride after 12 and 24 weeks. Dutasteride is sold in the United States and produced by several Indian companies.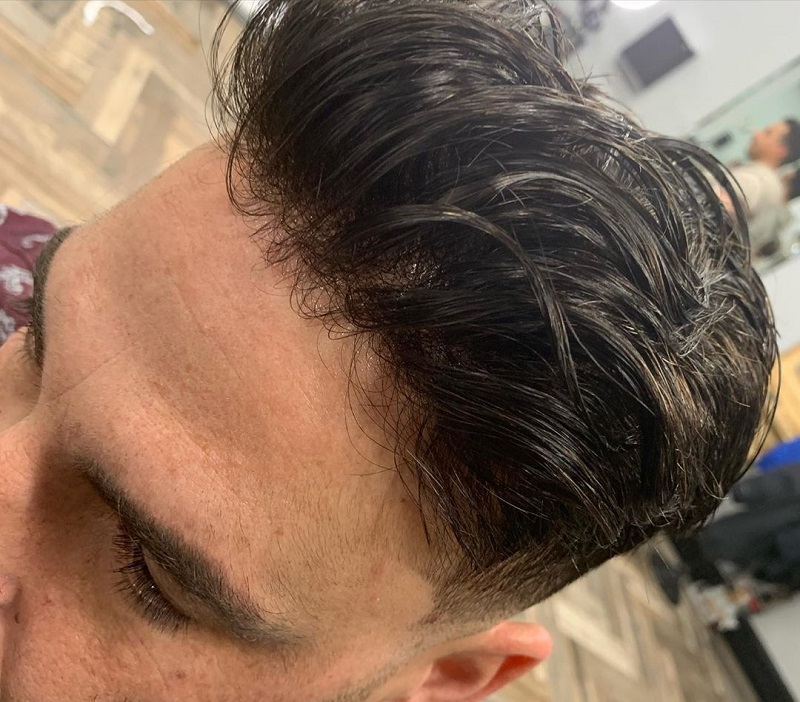 Since the US Food and Drug Administration (FDA) does not regulate generic drugs produced in India, safety and effectiveness are a problem.
In the past, FDA warned Indian pharmaceutical manufacturers for their poor quality control and production practices. Before starting any medication, be sure to tell your doctor that you want to use the generic version of the prescription drug.
Except for the medical method of hair loss solution Hindi, they have some common solutions which can be used at home.
Indian gooseberry, also known as amla, has long been used as an important ingredient in shampoo and hair oil to promote hair growth. Indian gooseberry is rich in vitamin C and other minerals, which can promote hair growth, strengthen hair roots and increase luster.
Some people apply gooseberry oil directly to their hair instead of using gooseberry shampoo. This oil is usually used before washing your hair or before going to bed so that the hair can fully absorb the benefits of this oil at night.
Applying gooseberry oil directly to the scalp can prevent dryness and peeling, and can also improve scalp blood circulation. Improving circulation may be beneficial to people with hair loss, because increasing scalp circulation may stimulate hair growth.
 People with very oily hair may prefer to use gooseberry oil as a conditioner. After washing their hair with conventional shampoo, apply gooseberry oil to their hair ends.
In some cases, very dry and fragile hair is related to vitamin C deficiency. Gooseberry shampoo and other products containing gooseberry usually contain a lot of vitamin C. Regular use may make hair look healthy and feel shiny.
Some people prefer to take gooseberry supplements instead of using gooseberry hair care products. Oral administration of gooseberry is a more direct way to deliver vitamin C to the body, so it may be a better way to improve the appearance and health of hair.
Currant also contains a lot of antioxidants, which are helpful to repair cell damage. They may also slow down the rate of cell aging. Many people think that using gooseberry shampoo can prevent hair from whitening because it contains a lot of antioxidants.
Overall, the hair loss solution Hindi speakers use in their daily life is various, so that they can try each one they want to.
---