How Do the Male Celebrities Treat Hair Loss Issues?
Views: 2536
Hairloss comes naturally, it changes intensity with seasons, life circumstances, and other underlying factors. Hair loss can only get challenging when it intensifies, and the person is at the risk of going bald. Many men suffer from ill timely hair loss at an unexpected age. According to surveys and analytics, caucasian men are more prone to hair loss than other ethnicities such as Chinese or Indian. 
Male Pattern Baldness
Also called androgenic alopecia, male pattern baldness is a hair loss condition that is caused by a genetic frequency of imbalanced hormones and the tendency to lose hair at an early age. The conditions actively cause damage to the hair follicle, which reduces the hair cycle. Eventually, the hair follicle is so damaged it shrinks, and the hair falls out. Male pattern baldness is a common condition that does not cause harm to the body. Many high-profile celebrities have suffered from this. Tom cruise's hair loss story is an impressive journey. There are many more celebrities that have suffered and then dealt with severe male pattern baldness. 
Hairloss Problems in Hollywood
Celebrities are normal human beings too. Many male celebs have dealt with hair loss situations that have caused them to decline in their fame. Unfortunately, the general public does not take well to a bad physical image. As times are changing now, celebrities and people alike are more open about common health problems and treat them as realities. Famous celebs such as terry crews, Tyra banks, and tom cruise hair loss journeys are open on the internet and are accepted by fans and critics alike. 
How Do Male Celebrities Treat Hairloss
Problems always create solutions. As hair loss conditions are normalized, more and more treatments are being created to deal with it. Holywood male celebrities have tried many treatments when it comes to dealing with male pattern baldness. Most of these treatments could only slow down the process. Some helped regrow the hair but take note that hair loss is a natural and harmless condition that can never be stopped permanently. 
Starting with medical treatments is the popular, topical medicine rogaine.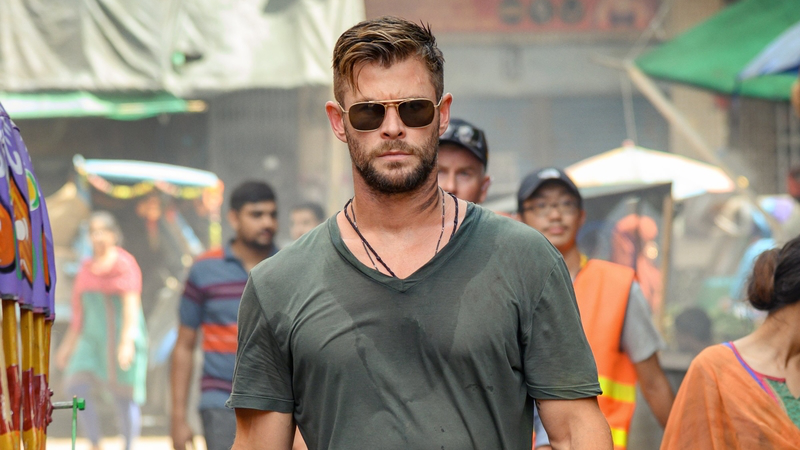 Minoxidil
Minoxidil is sold under the brand name rogaine. It is an over-the-counter medicine that can help reduce the inflammation in the hair follicle, rejuvenating the hair cycle. While it lacks any adverse effects, it takes up to 6 months of regular use to see any noticeable effects. Moreover, the effects stop taking place as long as you stop using them regularly. 
Finasteride
Sold under the name Propecia, this is an oral medication that can only be bought with a doctor's prescription. The medicine helps balance the androgen hormone that causes the inflammation n hair follicles. While it helps the hair, the medicine has many adverse effects on health. Like every other medication, Propecia only works when digested regularly. 
Hair Transplant
A fairly more successful option than the oral medications, hair follicle transplants borrow healthy hair follicles and replace the damaged ones. This treatment is known to work most of the time, but sometimes the hair follicles don't take it successfully, and the transplant fails. The transplant also comes with many health risks like invasive procedures and the risk of infections. The effects take up to a year to show. 
Laser Treatment
Laser treatments are a fairly new way of slowing down male pattern baldness used by Hollywood personalities. According to the FDA, it is inefficient, but many people prefer it due to the lack of invasion and no risk to health. The laser treatment, however, is very expensive and usually is not covered by insurance. It requires regular sessions for 6-12 months to show any results, which can hack up the price to an unimaginable amount. 
Hair replacement systems
Using wigs to cover up hair loss is a century-old method. That method has now transformed into hair replacement systems. Hair replacement systems is a complexity created hairpiece or wig that blends in so seamlessly with the hair that it is practically unnoticeable. Almost every celebrity has worn it from time to time. Whether it was is to deal with hair loss, play a character or try out a new look. Hair systems are the new industry staple and are regularly used by male and female celebrities and common people alike. 
Why Are Hair Replacement Systems The Best Solution for the Untreatable Hair Loss
Many famous men who are known for their acting, singing, looks, or any other talents have talked about wearing hair replacement systems to cover up hair loss. Hair systems are easy to wear, comfortable and secure, and, most importantly, impossible to detect. The main purpose of the hairpiece for men is to make the person look effortlessly handsome and natural.
According to Tom Cruise, hair loss is covered up by wearing a hairpiece. His stylist has mentioned that online. There are many benefits to a hair system that gives it the upper hand over other treatments and makes it the priority for people who spend so much time under the glaring lens of public opinion.
The hair system, no matter how bright or unnatural the color or style you choose, looks like your natural hair is treated. No one can detect that you're wearing a hairpiece. There are different ways to wear it, and then it is blended in by using some makeup. They also don't require any time as they can be bought pre-made or can be custom ordered, and even then, it doesn't take long to arrive. 
According to many people, hair systems are the best option for people with hair conditions. You can find the perfect hair system for yourself at our store lavividhair.com.
---