Hair System Glue Remover to Uninstall Wigs and Toupees
Views: 1418
Wigs, hairpieces, and almost all hair systems have one major problem - uninstalling them. It is easier to wear a hairpiece; removing it requires extensive care; otherwise, natural hair and scalp would get damaged.
Low-quality adhesives affect natural hair follicles, stopping hair regrowth; therefore, people who use hair systems only for aesthetic purposes or suffer from reversible hair loss should stay away from such products. 
How to Remove Hair Replacement System Easily 
Whether using hair glue, hair tape, or any other adhesive to secure their hair system, never remove it off without spraying a solution that softens the glue before removing the wig. 
Hair glue hardens after a couple of hours in order to secure the hairpiece tightly; thus, always use a glue remover before removing your hair system. Uninstalling the hair unit without using glue remover can cause serious damage to your scalp or natural hairline. 
You may also notice hair loss by removing your hair replacement system harshly. 
Best Glue Removers
C22 Solvent Toupee Adhesive Remover 4oz
Often removing the hair system leaves a residue that sticks to the scalp and becomes hard to remove. This oil-based spray breaks down the stiff residue to make it easier for the wearer to wipe it off. Residue clogs hair follicles, reducing natural hair regrowth, so this solvent spray helps clean the scalp off completely. 
It's a citrus formula that further nourishes the scalp with the goodness of Vitamin C. The solvent also cleans off residue inside the base cap of a wig or a hairpiece.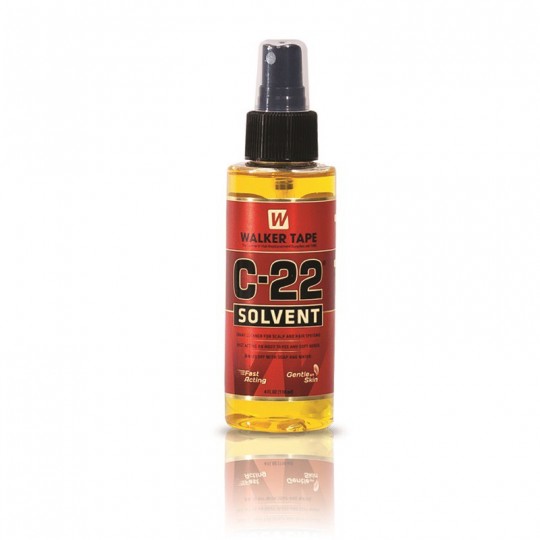 This lace release walker tape is one of the best glue-removing solutions. Removing the hair system without softening up the adhesive could damage the scalp or the delicate hair system. Spraying solution over the adhesive before removing the hair unit softens up the glue and prevents damage that occurs due to the wig's uninstallation. 
It's a gentle spray with the goodness of mineral oil and nourishes the scalp inside out. It helps the scalp to restore moisture and maintain natural Ph. The product can be used daily without hesitation. Make your life easy by having a smooth experience of wearing and removing hair replacement systems with the help of these life-savior glue removers.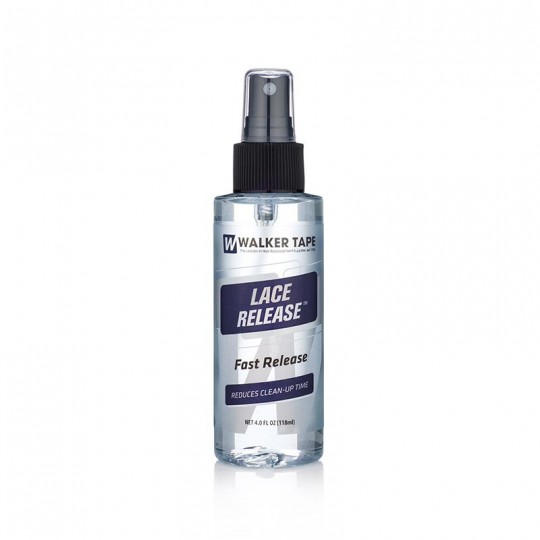 Where to Find Best Glue Removers to Uninstall Wigs 
Lavivid hair manufactures authentic formulas to secure and remove hair replacement systems without damaging natural hair or scalp. The hair glue or glue removers are formulated considering those who have sensitive or dry scalp, so these formulas neither cause itching nor irritate natural hair follicles. 
Head out to the official website and surf through a vast collection of hair system accessories. Wear your hair system with full protocol to increase its lifespan and durability. 
---