Hair System Hairstyles That Are in The Spotlight Right Now!
Years ago, when the fashion industry wasn't so revolutionized, people could easily detect a person's toupee or hair extensions. We have since moved on from cheap and fake looking hair installations to totally natural-looking and blend-able hair systems. Today, no one would blink an eye or doubt a head full of hair with where the science currently stands. Hair systems that can easily be styled in various manners facilitate men with the opportunity to practice modern fashion and hairstyles.
You might doubt it, but it has been a common practiced industry staple among hairstylists to cut, treat, style, and dye hair replacement systems for a long time. Hair systems can help you achieve any desired look according to the latest trends or model requirements, and hair system hairstyles are gaining popularity every passing day. However, many factors need to be looked over before you finalize getting a hairpiece.
What Things Should You Look for If You Want to Style It?
If you want to style your hair system in a particular way, you need to be careful of certain things when getting a hair system. To make it more natural, make sure that you buy a wig that complements the hairstyle that you are going with!
You could consult an online specialist or your regular hair salon to get opinions and guidelines.
Age Appropriation
While choosing a hair system or wig, your age should be at the forefront of your mind. If you're in your 20s or 30s, you can choose a more dense piece as opposed to middle-aged men, who generally have a receded hairline and lighter hair. Make sure that you get your hair system appropriate for your age for it to look fashionable rather than tacky. A young person can pull off funky hair color or style, but a 45-year-old man is going to look like he belongs to a circus if he decides to go with a hairstyle that's flying around in bright neon colors.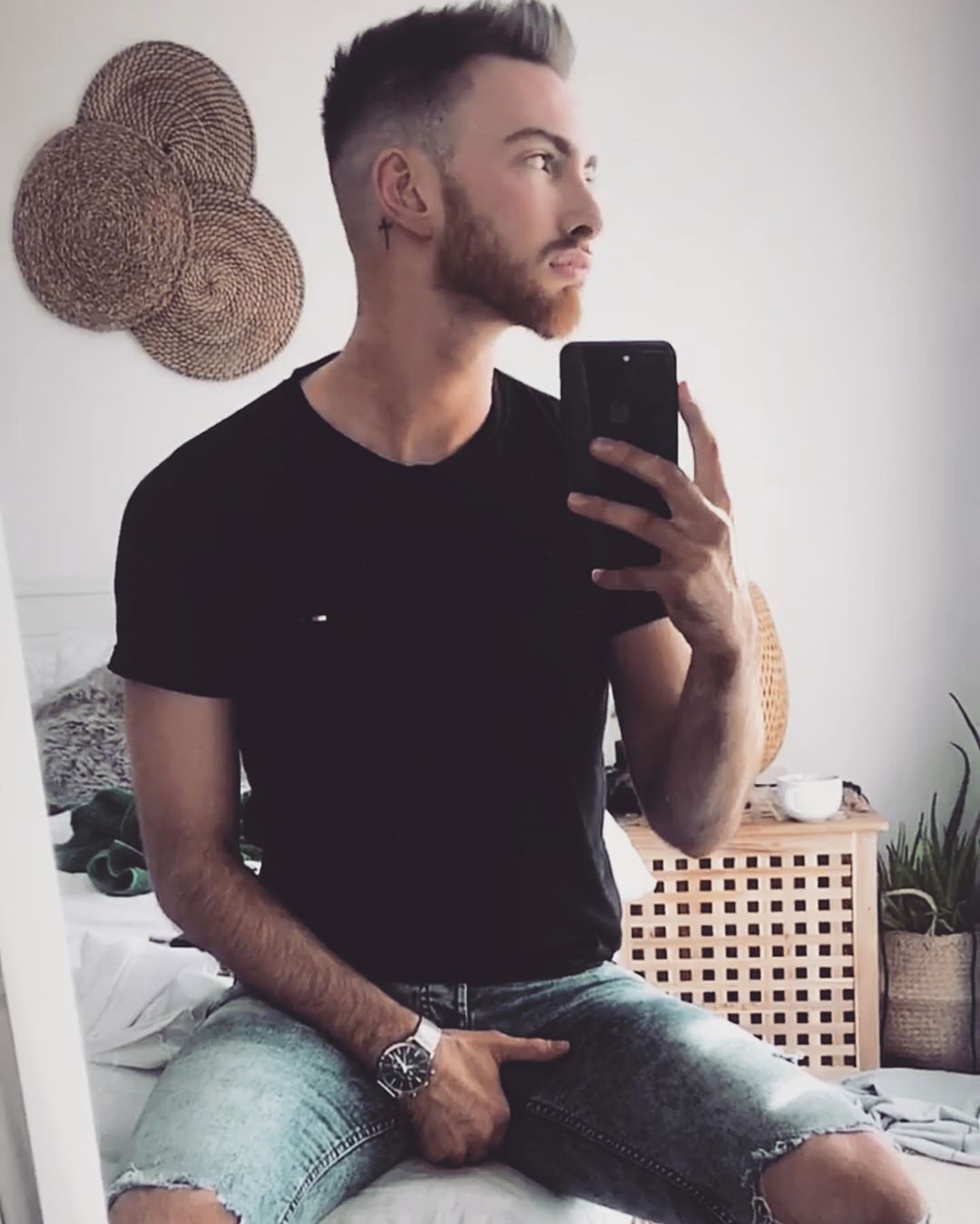 Hair Length
If you choose to get a shorter hairpiece, it will be easier to treat, style, and take care of. The required effort and expertise are directly proportional to the length of your hair. It is suggested for a newbie to stay tame and experiment with your hand with a shorter length and manageable density. You can start experimenting with both length and density once you are a bit more professional.
Hairline
The most important step of wearing a hair system is blending the hairline. A solid, dense hairline is the most obvious sign of wearing a toupee. The fading hair at the hairline is natural and transitioning. If you want to achieve a natural and blended hairstyle, the first step is to blend the hairline properly and make the fade look as natural as possible.
What Choices Do You Have with The Hairstyles Of Hair Replacement Systems?
There are now a lot more hair choices and varieties available regarding color, texture length, and styles when it comes to hairpieces for men. Not making your desire clear to your hairstylist can result in an odd haircut that is not your style. It's important to talk about your preference and likes when you're getting your hair done. When it comes to styling your hairpiece of a toupee, some common terminologies that you could use to get them cut and treated properly are discussed:
Fade
The gaping and lightning of your hair's sides and back are the most commonly practiced hair system hairstyles among men. This style is called a fade. In this hairstyle, the side and back of your hair are trimmed close to the skin and transition into longer hair as it gets to the top of your head. When the term 'taper' is used. The hair usually is slightly longer as opposed to the buzz that comes with a fade. When choosing a fade, you also need to decide on the density and length you want the fade to happen in your toupee. It could start up high or remarkably close to the hairline.
Undercut
This hair cut is usually longer than usual at the top of your head, and the sides are cut at a shorter length.
Haircut Grades
Hair length is usually graded according to the number on the clipper ranging from 0 to 8. The 0 cut is the closest to the skin and gives you a buzz cut. The hair length grows with the number of clippers. The number 8 gives you a longer grain of the hair.
Crew Cut
The crew cut is almost similar to the fade in the sense that the top hair is long, and the sides are tapered into a smaller length. However, this look is achieved with a pair of scissors rather than clippers.
Quiff Cut
Mostly associated with older hairstyles and not practiced too much these days is the quiff. It gives your hairpiece a longer length at the front of the head that can then be styled high up, then going back. There are a lot of products available now that make these styles easier to achieve.
You can get any of these hairstyles and a lot more with a carefully chosen hairpiece, and the best place to do that is by visiting Lavividhair.com and browse through the huge variety of versatile hairpieces that can be styled according to your choice!