Hairpieces For Teens
Views: 1487
Hair loss during the teenage years can indicate that a person is ill or is not eating properly. Certain medications or medical treatments can also cause hair loss. Individuals can even lose their hair if they wear a hairstyle that pulls on their hair for an extended period of time or uses a lot of chemicals on their hair. Hair loss can be upsetting.
A number of variables must be regarded when following a routine to help fix hair loss troubles. Some options that we would suggest to an adult would not be appropriate for teenagers. It takes courage to go through such a harrowing experience and come out on top.
Having the fortitude to seek solutions is a far broader and better decision than locking yourself in a room. If it helps, you are not alone in this. Male pattern baldness affects approximately 16% of teenage boys. These are some of the most impactful methods for treating teenage boys' hair loss. We do not recommend getting hair transplants at this age because your hair, scalp, and face are still developing. Furthermore, hair loss does not stop until you are in your mid-20s.
But if not medical treatment, then what?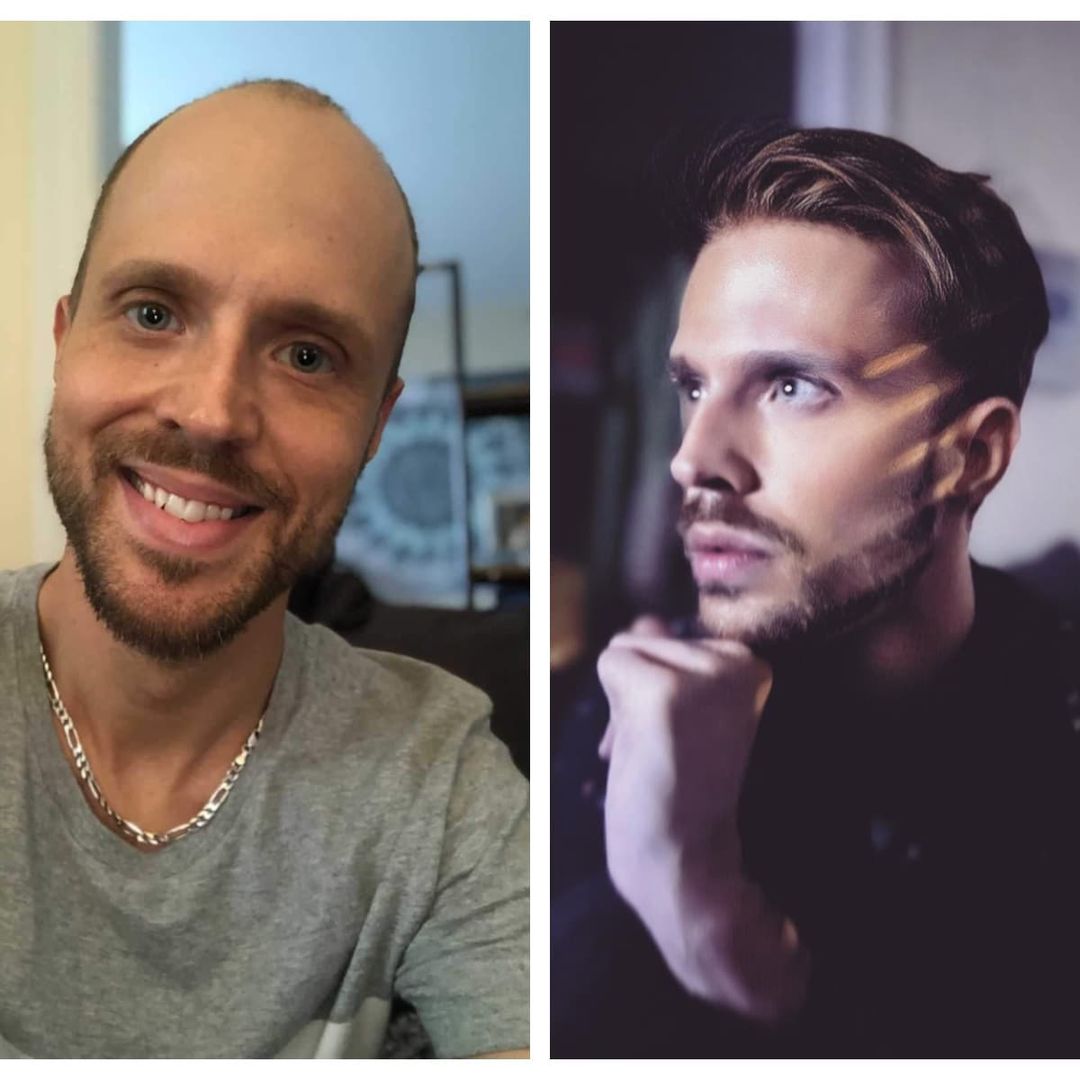 A natural-looking hairpiece is your solution!
If you're in your late adolescence, you've probably noticed that your hair is starting to thin on top and temples. Although baldness is most frequent in men in their 40s or over, hair loss can begin as early as the teenage years. Having to deal with hair loss can be a miserable time. Fortunately, you can alleviate the uneasiness and social difficulties associated with it by wearing a natural-looking hairpiece.
A high-quality toupee is the most convenient way for teenagers to deal with baldness and thinning hair. You can buy them with confidence at a reasonable price because they are comfy, breathable, and natural-looking. Teens are welcomed to a private consultation with us, where they will be cared for by empathetic, skilled, and fashionable workers. Our solutions are made to order, so your unique taste and style are always taken into account. 
Lavividhair also makes it easier to look great every day by providing color and styling services. All you have to do is relish hassle-free hair on a daily basis. Lavividhair's promise to all teenagers is that there will be no glue, heat, bonds, or pain. Contact us as soon as possible so that we can assist you in finding the best hair solution for you.
A high-quality toupee can help to conceal thinning hair or a bald spot on your crown while still giving you a believable, natural look. While wearing a toupee has some benefits, it is not a treatment for hair loss. While a toupee will conceal your baldness, it will not cause you to regrow hair or prevent your hair loss from worsening.
Best hairpieces for teenagers
Men's toupees have come a long way over the years, and they can now be regarded as one of the best choices for men suffering from hair loss in 2022. So, what exactly is a toupee? To initiate, don't get confused by the plethora of titles you'll see online: toupee, wig, hairpiece, hair replacement, hair system. They're all talking about the same thing. Today's toupees are semi-permanent and are bonded or taped to the top of the head to blend in with the wearer's original hair on the back and sides. As you can see from this list of men's toupees, the days of those fake-looking, bulky wigs are long gone.
Toupees are generally made of synthetic or artificial hair and adhere to your scalp with an adhesive. A good toupee is intended to merge in with your natural hair and give the impression that you do not have baldness. Toupees have long been used by famous personalities like actors, performers, and other public figures to conceal hair loss, whether convincingly or not. So, if you're a fan of your favorite celebrity's hair, you might be a fan of their hairpiece.
But what are the best hairpieces for teenagers?
Toupees with real hair are 100% hand-tied, giving each hair a natural look. Wearing it is comfortable because it is made of breathable and natural materials. The hair system will be firm, smooth, and easy to style because it is made entirely of human hair.
Lace human hair toupee for men is one of the most popular hairpieces on the market today. The lace is well-known for its organic appearance, full breathability, and suitability for customers living in hot or warm weather countries. The lace base material ensures convenience and hand-tied ventilation. Aesthetically, it is the best unit for creating a better shape and a more realistic appearance.
The mono or monofilament base is stronger and more reliable than other types of lace toupees. The mono base hair toupee looks natural and is impossible to detect on the top head. As a result, it is regarded as the best high-end hair replacement system.
The base for the Skin Toupee, as the name implies, is made of skin material that resembles your own skin tone. Wearing men's toupee hairpieces can give the impression that your hair is growing directly from your scalp.
You now have a much deeper knowledge of what a contemporary toupee is and how they vary from one another by now. Different toupees for men will suit different teenagers, but we are sure that we can provide the toupees to satisfy all of our customers at LavividHair. We can also tailor hair systems and toupees to your specifications.
Conclusion
We know that teenagers can suffer from hair loss, which can be highly disappointing. We believe that good self-esteem is essential for teens to develop into healthy adults, so we provide hair solutions that are fashionable, convenient, and unnoticeable to boost confidence. Our catalog has a toupee for every hair loss situation and phase, whether you have a bald spot or a totally bald head. So, your hair is no more of a problem for you to look your best and enjoy your adolescent years to the fullest.
---