Have You Decided to Wear Mens Receding Hairline Hair Piece?
Views: 880
Mens receding hairline hairpiece is a gift to many bald people nowadays. Are you a person who is suffering a lot due to hair loss for many months? If yes, have you tried many hair regrowing techniques for your hair on the head? If no, why you have not tried so far, and what is the factor that prevents you from doing so? It is a very late process for you and so act quickly to arrest the hair loss issues at the earliest. What is your exact hair fall arresting technique? There are many techniques but hairpiece is the real solution for many bald customers.
Why a hair replacement system is so best for covering bald spots?
There are many hair growth solutions for bald customers but most of those techniques are not yielding desirable results. The expectations and the demands of a bald customer are satiated by the hair system alone. Why? Bald customers do expect two important features in their life. Lush hair again on the bald head and original look like before. These two features are achieved by the hair system alone. You can imagine your look after wearing a perfect hairpiece. 
The mens receding hairline hairpiece is the permanent solution for hair losing customers. This is very clear and vivid to bald customers who have been suffering a lot from hair loss. Receding hairline is the major symptom for balding customers across the globe. Once, you notice the hair thinning issue first you have to take care of your hair and if not you will become hairless. Do not try any over counter medications for arresting hair loss. This would result in bad results and it may even worsen the situation further. So, take genuine steps for arresting hair loss to cope with a better look. 
What I should do if I notice my hairline receding?
Receding hairline does not stop even if you worry and keep on applying different medications. Instead of these steps, you can go with a top-notch hair replacement system that matches your look and appearance. Even you opt for the surgical system, the results are not up to the target or goals you expect. So, nonsurgical systems alone give you the fantastic results you expect. If at all you feel hesitation on purchasing the hair systems, you can verify or consult with an expert who gives you good results.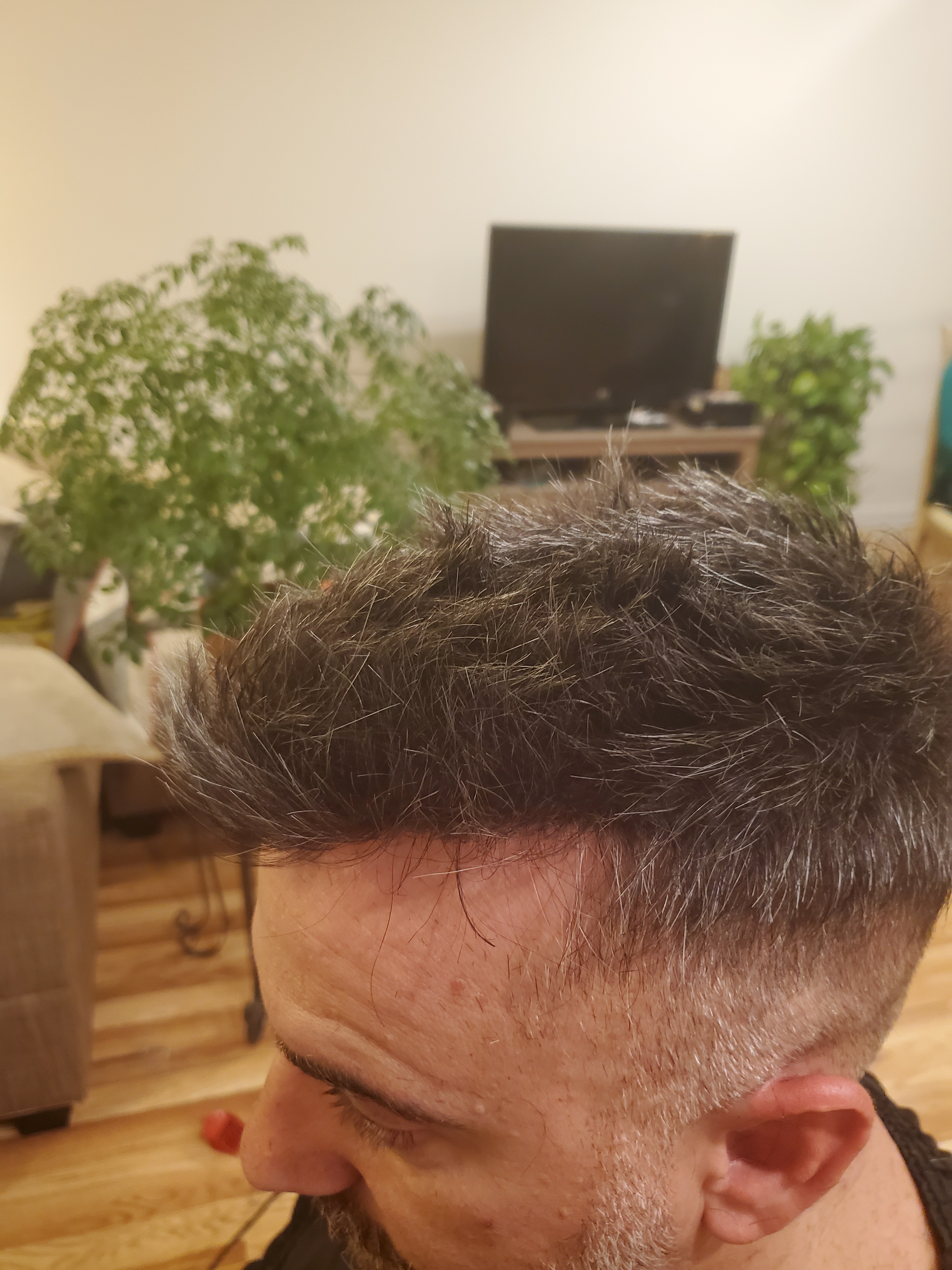 Act soon and accept the solution
Once you notice the receding hairline, analyze the reason and straight away go for solutions. The solutions that you take must make your life blossom again. There are many systems available in the market and it is the prime duty of balding customers to get the best hair system for their bald heads. Do not waste your money on exorbitant methods of growing hair. Natural hair appearance is possible only by nonsurgical methods. So, visit the store like lavividhair to get things done on your side. Do get some tips from the experts. The mens receding hairline hairpiece is the right answer to the bald customers nowadays. 
Can I shave my head if I have a receding hairline?
Shaving head for the balding issue does not save you permanently. There is no scientific evidence for the process of hair regrowth on the bald head after shaving. Instead, you can purchase quality hair caps for concealing the bald spots on your head. You need not feel shy about wearing the cap because self-pride is your rights and liberty. So, never care for others because appearance matters a lot. So, never go for short term results and instead go with permanent procedures to get your look and style back. 
How to get my look back?
You can certainly achieve your look back with the help of quality hair units. These units are superb and give wonderful results to the customers who went bald. It is assured that your hairpieces give you back the lost charm and attractiveness. Why you still worry? Do not need to wait and you can get your piece from the number one store for your rick and beautiful look. Never live with a bald head and it is not needed at all. Instead, you can live with lush hair in the form of hair systems that are suitable to your look.
---