How to Choose Men's Hairpieces that Look Real
Views: 799
There are several men's hairpieces that look real. They are mostly for men facing hair loss issues. For men who are experiencing hair loss and considering getting a hairpiece, there is always the fear of how realistic it may be. With the majority of people hoping to get the most seamless look out there. In choosing the hairpiece that is ideal for you, we will take a look at the available products and how to choose the right piece.
Getting the real color
If you desire a hairpiece that looks realistic, you need to go for a very natural shade. Consider getting a hairpiece that tallies with the other color of your hair. But if you have completely lost your hair, you may want to use your previous photos to determine the perfect shade. You may use a color ring to select the tone that favors your style and skin color.
If you have already gone grey, you should consider muted or silver shade. Even though you may get tempted to go for a bright color, to match your hair color before going grey, you should consider getting something that is more realistic to help the hairpiece blend.
Quality
One thing that makes men's hairpieces that look real have such looks is quality. With real-looking hairpieces for men, you get exactly what you pay for. With good quality pieces, they blend easier and appear more realistic. They are better when they are made using human hair.
One other outstanding benefit of using quality hair is that it lasts longer. One challenge of these hairpieces is that you will never find one that combines invisibility with durability. It is impossible to find a very thin system that is as durable as thicker foundations. One reason the thin skin systems are hard to detect is that the base is thin thus creating invisibility. Such pieces often last 8 weeks before they get disposed of.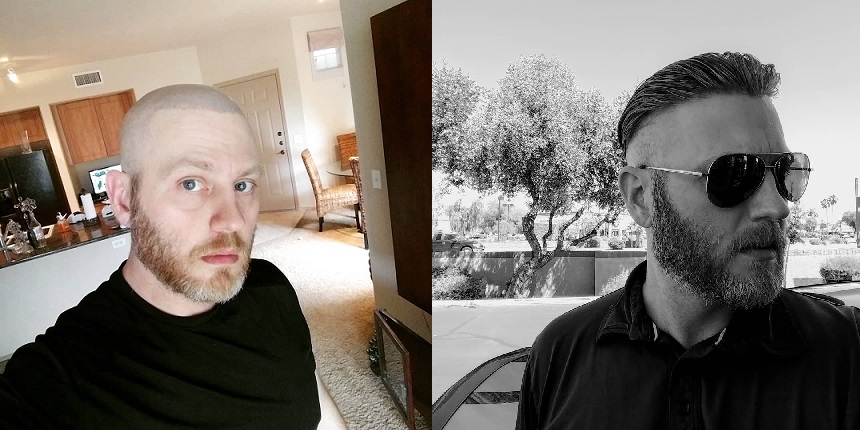 Systems that are more durable and thicker won't come with as much invisibility because their base is thicker. They are often stronger and can last up to 5 months. You need to factor this in before you select a hairpiece. Men's hairpieces that look original will be able to survive everyday use than those that are less expensive.
Getting the blend
There are different ways for you to blend your hairpiece with your real hair. When you are installing it, ensure to use the right products. Using the right products to keep the hairpiece in place will help avoid the piece falling off and keep it on till daybreak. Devoting extra time to apply the hairpiece will also see to it that it fits. Ensure not to hurry your hurry pattern when using a hairpiece if not you may find it attached in an unsecured manner.
How to choose the ideal natural-looking male wigs
● Lace front wigs give a natural hairline
As far as natural looking wigs for men is concerned, lace front wigs are the real deal. These wigs can create a unique look because of the nature of the thin lace found at the front. When the lace lends into the front of the wig, you will get an undetectable finish.
● Movement with monofilament caps
If you want a natural scalp, monofilament wigs are vital. Monofilament is the wig cap as well as the material it got made from. Once you have a natural look, you will likely get a natural feel. With this type of cap, you will enjoy versatility when styling because you can part the hair in different ways. This is what makes monofilament caps important.
● Hand tied monofilament
Note that you may get sewn or hand-tied men's hairpieces that look real caps. Each of these indicates the method used for building the wig. Even though the looks are the same in both methods, the hand-tied ones form a soft layer against the scalp. Because there are few seams, they will better fit to create a balanced layer to create a more natural feel and look.
Conclusion
Getting real looking hairpieces for men has become easier. There are several dozen companies out there that make such in different shapes and sizes. Ensure to check in with the specifications before you make the buy.
---