Tips on Highlightiing Your Toupee in Men's Toupee Salon
Views: 1603
Men's toupee salon can be the best place to get your toupee highlighted in a dashing way. Hair color highlights are getting popular in men day by day. It's very cool for men now to get their toupee highlighted to have a fashionable comeback even in a bald condition. You can try traditional brown and blond hues for a standard look and bolder colors, such as red, orange, blue, and golden will give you a kinky look. 
Different highlights offered in a Men's Toupee Salon
If you are worrying that how you will look after getting your toupee highlighted, then just feel free to take a consultant from an expert of a men's hairstyling boutique. If you think that what will happen if the results don't suit you? Then don't worry you can get rid of wrong highlighting by getting another haircut and the messy highlighted part will be removed off. But if the results turn your look to a handsome and stylish guy then you can go for more experiments like these:
● Light-toned highlights for Dark hair
If you have thick hairs with medium-length hair toupee then you can go for this highlight for seeking attention at your top hairs in public. If you have dark brown hair then it is a perfect color for you. You will look great when you will get your dark hair highlighted in blonde. You can choose any light color for highlighting and giving contrast combinations to your men's toupee. Just ask a stylist of a men's toupee beauty store to give you a light brown shade if you have dark brown hairs of your toupee.
● Silver highlights on black hair toupee
If you want to try another highlight to your black toupee then you can opt for silver strips. You will get your silver highlights to the thick strips and at the edge of your toupee. Instead of noticing the change in thick strips everyone in the men's toupee salon will advise you to get this silvery shade. It doesn't matter whether you have a darker complexion or lighter this highlight will suit you in any condition. It will be a cherry on top if you have dark brown eyes as it will just make you look like a fashion model.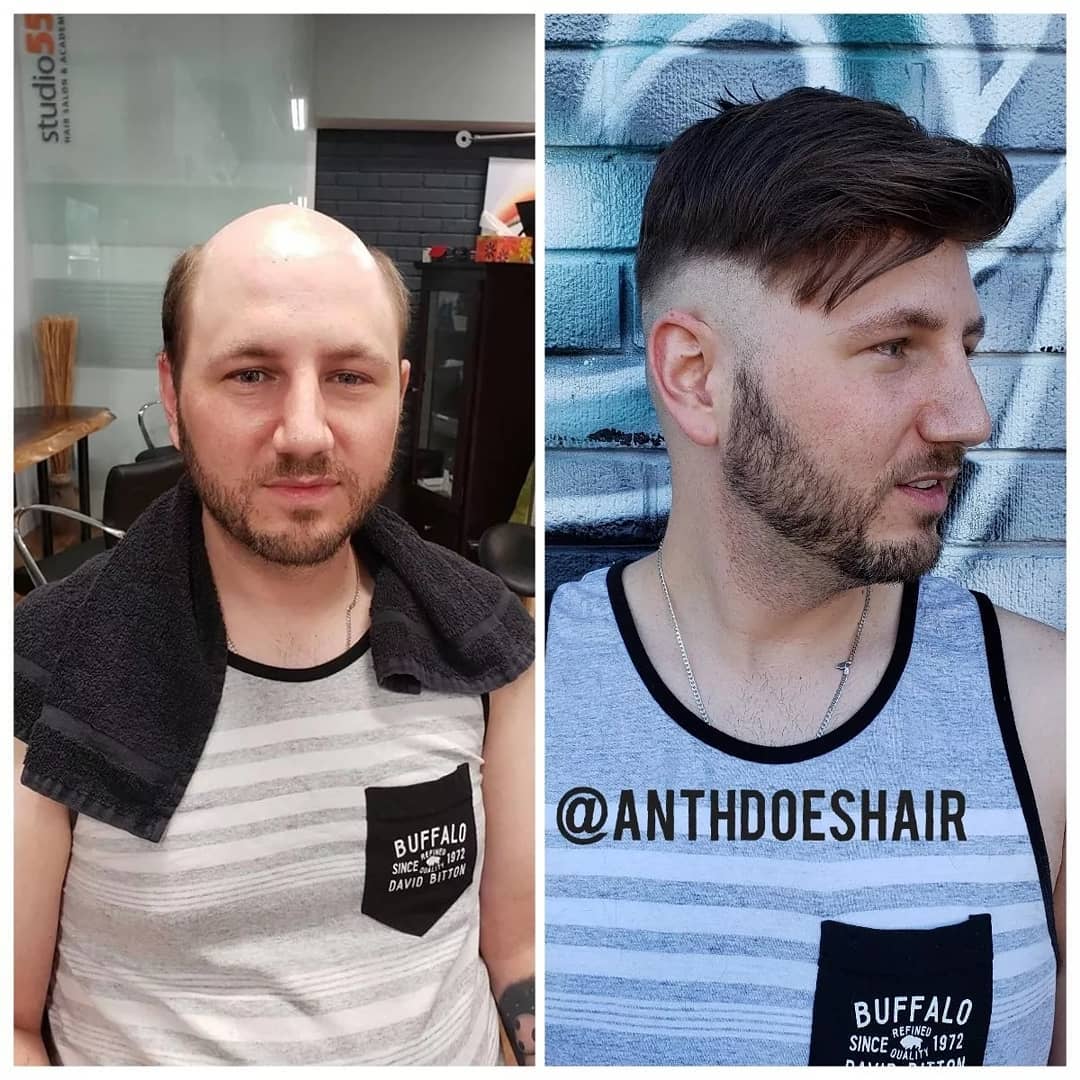 ● Red and Deep Plum highlights
When you will go out on sunny days you will notice a great difference in your red highlighted toupee. The sunshine will give this red color a shinier look and it will fascinate everyone looking at you right there. You can get simple men's hair color ideas in any men's toupee premises that often look more attractive when natural tones are faded. If you will go to a great stylist he will advise you a deep plump highlight for your toupee as it doesn't damage its material and strength.
● Copper Brown Hair color
Go for this hair color if you have a warm skin tone and natural curls. This can also be done to straight hairs hairpieces but will be more beneficial if you have slightly shorter and messier hairs. You can completely highlight your toupee with this color as it looks realistic and natural when applied. This copper color will give you an American and business touch. Highlighting thick strips of this color may not suit that much as covering the whole top. You can go to any men's hairstyling boutique for this shade as it is easily available in every salon and boutique.
● Rainbow Hair Color
If you are at a very young age and still using toupees and want to try a unique color highlight then, this rainbow-colored modern hairstyle can be best for you. This combination is one of the trendiest styles among youngsters. Remember not to experiment with this color before taking the advice of an experienced highlighting stylist from a reputed parlor of men's hairpieces. You will not get all seven colors in this hairstyle but three to four colors are also enough to give you a funky look. 
Final views
You need to perform extra care and maintenance if you are getting your toupee highlighted from a men's toupee salon. Toxic colors can damage your toupee and scalp so beware of fake highlighting colors. Try to use branded hair colors for styling as they assure you with a trusted product. You can buy an already highlighted men's toupee to save yourself from any kind of scalp infection.
---