The Guide of Choosing the Best Cool Hair Colors for Men
Views: 1006
Cool hair colors for men are available plenty in numbers at various stores of the city. Coloring hair is a trend and gives a stylish appearance to men. The reason for hair coloring by men is to darken the hair for personal reasons. Men also used to give light colors to the hair. Some customers would like to brighten the hair. The choice varies from one customer to another due to various reasons. Asides from reasons, the individual might pick the favorite color product on his own and some might consult the professionals to cope with it.
Do I need some knowledge of the task?
Cool hair colors for men do not become an easy option if you do not possess enough skills and capacity. If you are smart enough to choose the type or brand then it is fine. In case if you are a beginner then you must consult an expert in the field for choosing. This is to avoid a major collapse later on because a wrong choice may present you wrongly and hence it is better to get the perfect one for your hair. Compatibility of colors with your original hair is a must in all aspects. Hence, selecting the trendy and coolest one is an inevitable task for the customers.
Some points to be remembered when you visit the store
Permanent, semi-permanent are the two major types of colors for men's hair are available in the market. Also, natural and shampoo types are also available for men. As we discussed above, you have to know the type that matches your hair color and texture. Both your hair and color should match or compatible with each other after application. The selection and formula of the product are taken into account when you pick the best product for your coloring. Go for a quality one so that a natural look and young appearance is obtained for you.
Single shade or all-over color is not advised by many hair coloring specialists. Instead of all over one you can go for multiple streaks one for your hair. Else, you could also try the bold streak one on your hair. It is recommended that the experienced customers or the professionals to the man who love coloring their hair to apply on the top. The sides of the head are left natural without coloring so that you will get a stylish and romantic look after applying.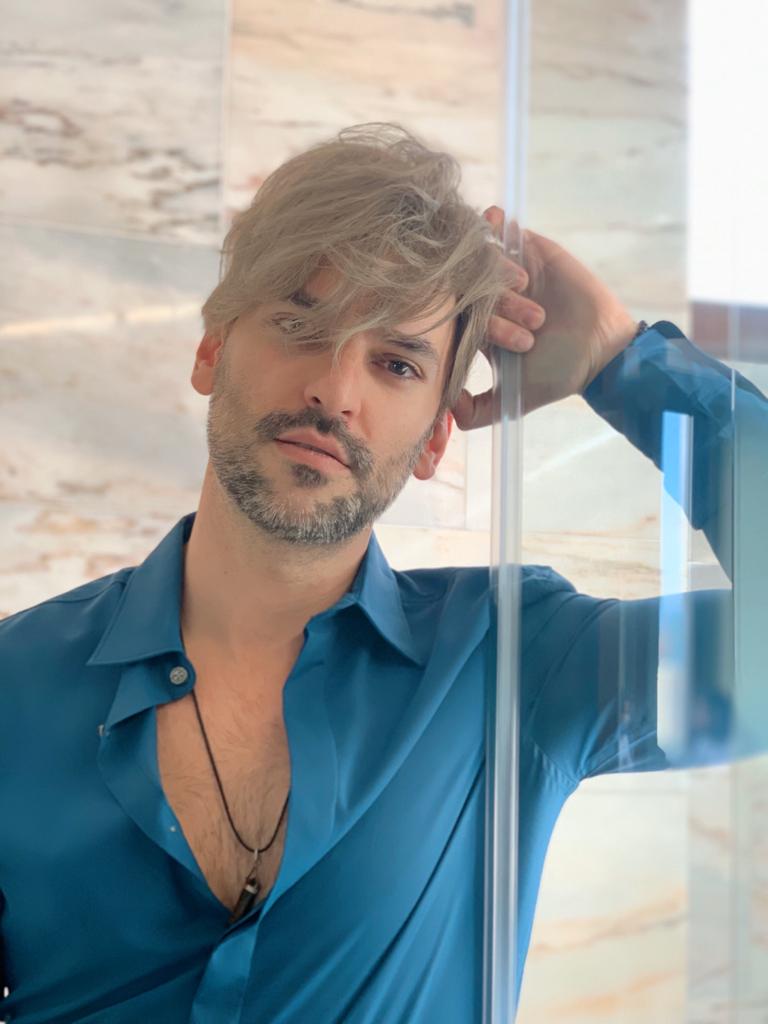 Gray cool hair colors for men
Many men are used to following the coloring task for their hair is to patch up the gray areas on the head. Changes after this task are not obvious and hence most of the customers are accustomed to it. You can also try plant-based shampoos for the task to cope with the original features of your hair and look.
For black men
The black man need not worry about the choice of picking the best one at the shop because he can go with any color he needs. The matching of colors for the black men does not matter at all because black men have the unique compatibility of adjusting with any color type. Kinky curly hair is very popular among the customers.
For brown men
The brown skin men would eagerly want to know what type of color is best for their hair either brown or black. Lighter brown, icy shades or silver color are suitable for many men who have brown skin.
Other cool hair colors for men
Merman color and bold ones are always suitable for men at a younger age. 
Conclusion
The men who are middle age and old have to be professional and decent when they choose the type at the store. The colors should match their skin tone, hair density, color, and age without fail. Picking a natural color for hair is another bright technique by many men. This would make them look very decent and professional in all aspects. The natural hair color gives them self confident than other colors. Care must be taken to use the chemical-based color for hair because there are several risk health factors associated with it. So, be smarter when you choose the type of color for your coloring purpose.
---