How Much Would You Spend on Toupee? The Prices of Hair Systems Revealed
Views: 2010
How much does a toupee cost? The price of toupees varies and It depends on different factors. There are many different kinds of toupees. Below are some of the more popular hair systems available with their corresponding costs. 
Ares Men's Non-Surgical Hair Replacement 
It's a fact that Ares is one of the most expensive hairpieces available on the market today. It will set you back a cool $449. So the question that is probably in your mind right now is, is it worth it? The Ares is the best example of a lace system type of hairpiece. 
One of the things that you need to know about lace hair systems is that they offer the best of both worlds. They are perfect for those who are looking for a light and breathable hair system. But they are also ideal for those who prioritize non-detectability in a hairpiece.
The price of the Ares hairpiece is justified because it's one of the most durable hair systems you can buy. This is because of the stitching lines in the lace area and the skin structure. Another thing that you'll love about Ares is the fact that it's easy to cut and to style. 
With this hairpiece, you can achieve the trendiest hairstyles. It's just like real hair. No wonder many celebrities choose this type of hairpiece. Ares is completely undetectable too. No one will know that you're wearing a toupee. 
Zeus Men's Frontal Hairpiece 
If you're looking for something more affordable than a lace system then you should consider getting a skin hair system. So how much does this toupee cost? You can have one for just $99. The Zeus Men's Frontal Hairpiece cost just a dollar short of $100. It's a specially designed hairpiece that is designed to cover the male receding hairline. And to use it, you don't need to shave your real hair. 
If you have a receding hairline, you really don't need to get a full toupee. You just need a hairpiece that will cover the problem area. This way, you'll be able to save a significant amount of money. All you need to do is to bond this hairpiece on your front hairline. But you need the assistance of a hairstylist to make sure that it will blend well with your existing hair.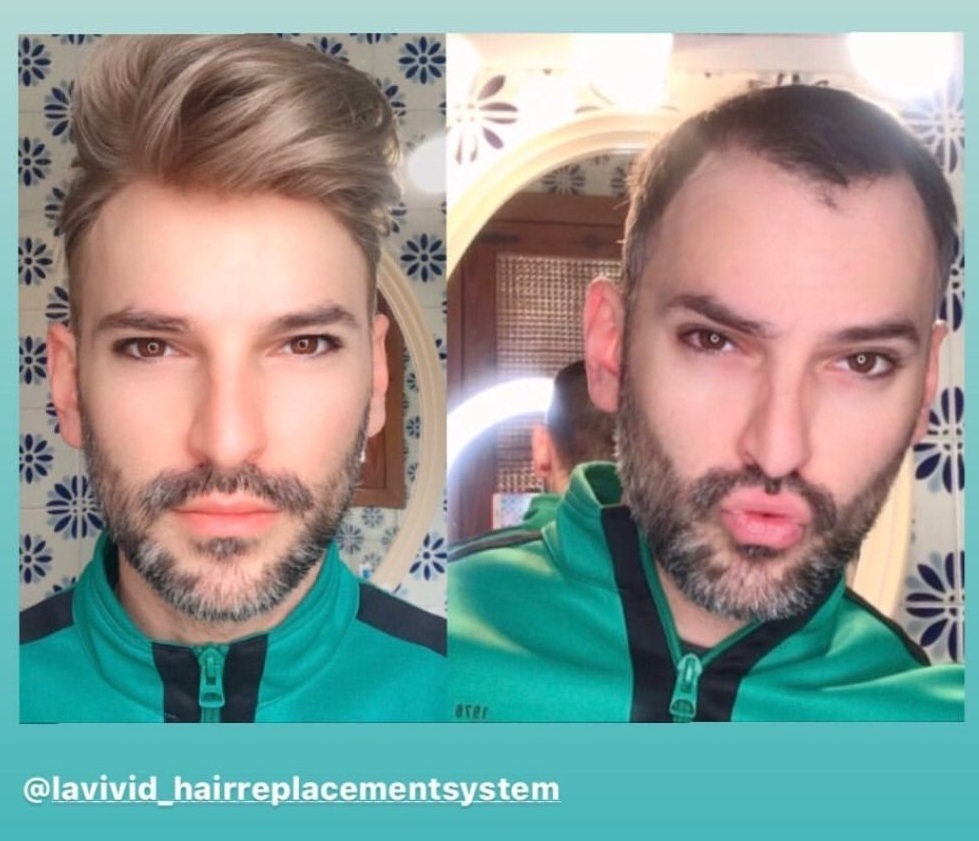 Zeus comes in two hair directions: one is growing forward and one is growing backward. Your choice will depend on whether you want a slicked-back hairstyle or a fringe. So before you make your purchase, you must decide on the hair direction you want. 
Poseidon Men's Receding Hairline Solution 
This is another toupee designed to solve receding hairlines. But this one is on the expensive side. This is because it has a deluxe silk base with an inch of skin all around. So how much does this toupee cost? It will set you back $386. But it's a good investment. 
Poseidon is a good example of a silk system, which is made with the most advanced materials. The reason why silk hair systems are expensive is that their production process is complicated and time-consuming. 
Poseidon features the most durable base among all the hair systems reviewed here. And it's probably the best solution to a receding hairline that anyone can find. 
Brad High-Quality Toupees 
If you're looking for a toupee that is not too cheap and not too expensive either, then you should consider getting Brad. It is reasonably priced at $258. This is one hairpiece that is guaranteed to last. But even if it's not the most expensive hairpiece that you can find, it is still one of the finest toupees that you can get. 
It is made with Indian Remy human hair, which is the best hair that you can find on a toupee. And when it comes to styling, the possibilities offered by Brad are endless. With thor hairpiece, you can wear your hair whichever way you like. So if you're looking for value-for-money, Brad is hard to beat. 
Brad is a good example of a mono hair system. Toupees classified under this system are easy-to-maintain and durable. They are actually stronger than other toupees available. So if it's durability you're after, you can never go wrong with a mono hair system. 
---