How much does the Hairskeen hair system cost?
Views: 961
It is commonly acknowledged that the more convincing a toupee seems to be, the more likely it is to command a price that is at the higher end of the pricing range, according to this theory. A quiet private room is used for this exquisite treatment, allowing you to feel completely at ease while your service is completed. A single treatment normally lasts 1.5 to 2 hours and 
Stocks of Toupees and Hair Systems
Aside from that, you may take advantage of one of our in-house services, such as cutting and styling ($20) or base cutting ($10), which will guarantee that your hair system is ready to wear as soon as you get it in the mail. Look at how affordable our non-surgical hair restoration is
If you acquire a large number of our stock hair systems and toupees simultaneously, the cost of each piece reduces dramatically. As stated in the chart below, receiving six of our S22 very thin skin men's hair systems at a time would result in a total cost of $1099 rather than $1374 since these toupees and hair systems are just 0.03mm thick and should only be worn for one month.
You will save money even if you purchase two of our non-surgical hair replacement systems simultaneously. You will reduce the entire cost of our non-surgical hair replacement systems. Consequently, acquiring a large number of toupee pieces might result in considerable cost savings!
Hair Toupees Made to Order
Of course, we provide custom-made hair systems for men, which are more expensive than stock systems since they are produced to order. Because of the many customization options available to you, it would not be easy to offer a specific final pricing estimate at this time. This is a huge benefit (from the hair to the base). If you want bleached knots all over your lace system, you will have to pay an extra $19 on top of your base price.
 As a bonus, we will be providing a $20 discount on all of our custom hair systems to first-time toupee consumers, which will bring the cost of our non-surgical hair replacement system down even further. To treat baldness and thinning hair, men and women all over the globe utilize Lavividhair's range of hair replacement products, which includes men and women in the United States. Consequently, we strive to keep the cost of the hairpiece and wig at the absolute lowest possible level!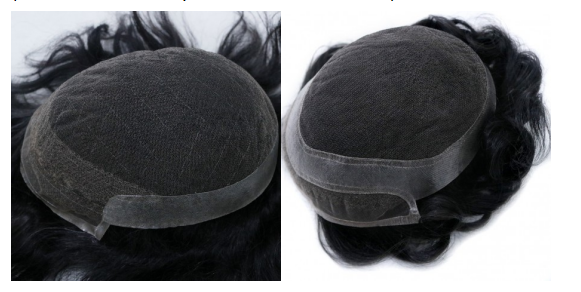 wigs for the front of the head
Retuning hairlines are a problem for a significant percentage of men, especially those in their late twenties and early thirties. A direct effect of this is that we now offer frontal hair restoration devices for men as part of our product range. If you're looking for frontal wig bases, fine welded monofilament and thin skin are the most frequent materials to use in this style. To give these non-surgical hair regeneration therapies their distinctive look, natural hair strands are sewn into the bottom of the containers.
These non-surgical frontal hair replacement kits may be purchased for as low as US$139, making them very affordable. You may choose the foundation size and color that best fit your tastes since frontal hair systems are custom-made in nature instead of artificial systems.
A hair replacement system costs are as follows: Clip-on hairpieces are hair accessories worn on the head.
Some men suffering from hair loss are uncomfortable with the usage of tape and adhesive to apply hair replacement products. To provide our customers with even more style possibilities, we will be adding clip-on hairpieces to our broad range of hair systems for men in 2020.
Clip-on hair systems, which are available at a fair price, are the fastest, most handy, and safest technologies for obtaining a full head of hair in less than a minute, and they are also the most affordable. Listed below are the hair system options in clip form presently available from Lavividhair.
Oversized hair systems are not recommended.
Large-scale hairpieces are a new addition to our ever-expanding collection of hairpieces and hair systems. They are far larger than traditional hair toupees. Designed to be worn with natural hair on the sides and back of your head, Oversized hairpieces have a solid grip and blend in flawlessly with your natural hair. 
The basic measurements of these hair wigs for men vary from 8 inches by 10 inches up to a ten-inch square. If you are a man with a substantial amount of hair, you should consider purchasing one of our bigger hair replacement systems from our wide variety of options. They have the same properties as the rest of our hairpieces, including being incredibly resilient, breathable, and comfortable.
---