How to Choose The Best Hair System for Men
Analytics show that more than 80% of men in the UK suffer from precipitated hair loss. As we move forward in life and the world advances around us, and the atmosphere changes, so do our anatomy. More and more men have started to notice premature hair loss. While aging and hair loss is entirely natural, there is still a timeline to them. Noticing frequent hair loss even before you hit the mid-thirties can be worrisome. Your hair plays a very important role in your personality and physical appearance.
Therefore many men are diverting towards the usage of hair toupees. Toupee is not only a good option for covering up hair loss, but it is also very economical and completely customizable. Moreover, it makes you independent of biology, which makes life a whole lot easier. Men's toupee in the UK is currently high in demand since people now understand and adapt a better and easier way to deal with hair loss. 
Toupee Guidelines for Beginners
The toupee can make and break your confidence. If your toupee ends up being uncomfortable due to the wrong selection of material, or the wrong color choice, it will not only be a waste of time and money but will also negatively affect your self-confidence. While the process of getting a hairpiece and wearing it isn't quite so complicated, you still have to put in some time and effort to properly understand what your about to do.
Hairpieces are mostly crafted by hand, and a lot of work goes into them. Hairpieces can be customized or can be bought ready-made. There are many aspects of a hairpiece that you need to understand before making a decision. 
1. 
Base material
Hairpiece bases are made from various materials. These materials have different qualities regarding breathability, flexibility, and how they blend with the scalp. There are lace hairpieces and polymer hairpieces. Other than the two most common kinds, other bases are made from a mix of other materials. The bases also vary in sustainability.
2. 
Hair fibre
The most prominent change that people focus on is the fibre of the hair system. There are natural human hair wigs and synthetic hair wigs. The main difference between them is the price and the way they look. Human hair is more natural and versatile but tends to be very expensive. Synthetic hair, on the other hand, is quite inexpensive and can be bought frequently. People also make decisions based on ethics. Men's toupee in the UK come in both natural and synthetic hair. 
3. 
Hair Length
The price of the hairpiece also depends on the length you choose to buy. Many people tend to buy wigs longer than their requirement, and then they get it styles according to their likeness. The reason being that longer hair can always be styled and cut, but if you decide on a shorter hairpiece, you won't be able to style or cut it according to your requirement.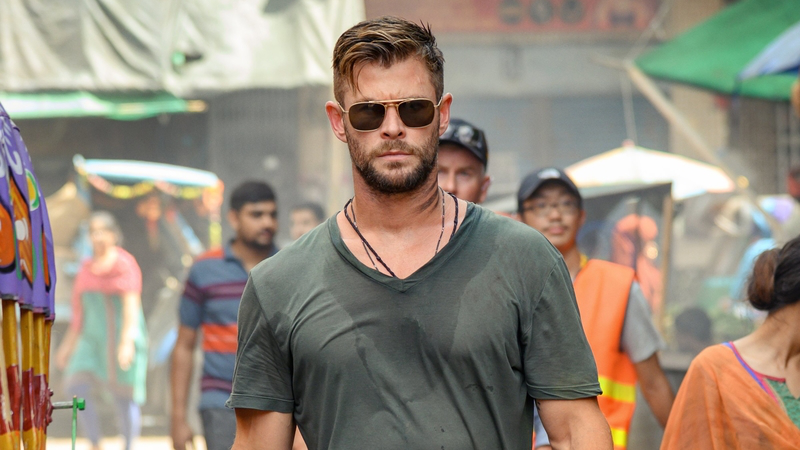 4. 
Hair Density
Another major factor for the pricing of the hair system is hair density. The hair count of the piece alters the price greatly. It also affects how real the hair system looks. Too much hair will make it look tacky and unnatural, while too little hair might not help you achieve the look you were hoping for. You need to be in a middle point that suits you and your style properly. 
5. 
Hair texture
There are a thousand different hair textures all over the world. While the natural hair systems can be styles according to your needs, the hair's natural texture still matters. Additionally, if you decide on a synthetic hairpiece, it cannot be treated with heated tools at all, so you need to decide on the texture of your desire beforehand. You can get every kind of texture, ranging from beachy waves to bouncy curls and keratin straight hair. 
6. 
Hair Color
Similar to hair textures, hair colors for wigs come in many sizes. Men's toupee in the UK is sold in various colors. These colors are made even more natural with different highlights, roots, and other treatments. You need to get your hair customization choice since altering it later can be tricky on natural hair and is entirely not possible on synthetic hair.   
Why A Hair system Is The Best Choice
We have the answer to the most frequently asked question. Why are hair systems better than medical or organic treatments?
Hair systems come with a lot of benefits that you to can avail. These benefits vary from the price point to the feasibility and versatility. 
● You don't need to wait for long periods to get the desired results. Unlike medical procedures or herbal antidotes, hair systems can be bought and worn in a very short amount of time.
● Unline natural hair that may or may not grow back, hair systems can give you the perfect and can also be customized to give you the dream look that simply cannot be achieved with natural hair.
● Hair systems are incredibly cost-friendly, especially compared to medical treatment. Even expensive and customized pieces won't cost you anywhere near a simple medical treatment.
● There is no external or internal risk when it comes to hairpieces. Meanwhile, medical procedures come with drug side effects as well as risks or failure in surgery and infection. 
To order and attain your perfect toupee visit our online store. You, too, can achieve a perfect hairstyle in just a matter of clicks.