The Guide of Choosing the Best Remedies for Thick Hair
Views: 912
If you notice the first signs of thinning hair, you are better off starting looking for remedies for thick hair that will help you solve your problem before it's too late. Thinning hair is a comparably mild condition that can evolve into complete baldness if left untreated. This is why you have to take immediate actions to reverse the thinning process and prevent massive hair loss. This article talks you through the thinning hair topics, helping you understand better what causes the condition and how to choose the right remedies for it. You will be also provided a list of efficient products that help thicken the hair, breathing a new life in it.
What causes thinning hair
There is a wrong belief that thinning hair is the same thing as baldness. Well, while being closely related to baldness, thinning is a different condition with milder symptoms but still requiring a medical approach. When a man suffers from this ailment, his hair fibers on the scalp get thinner while some hair starts falling off, leaving small bald patches. Being just an early stage of baldness, thinning hair can be both medically treated and fought back using home remedies. Still, the chance of being treated depends also on what causes the condition, since there are several factors that can make the hair thinner. 
Genetics is the first cause and it occurs to people with a family history related to thinning hair. Unfortunately, treating this type of thinning is impossible. Similarly, you cannot address the thinning caused by a serious medical condition, such as cancer. There is also good news, though. Treating this hair condition is possible if it's triggered by a scalp infection, excessive use of styling products, poor nutrition, or pattern hair loss. Pattern hair fall is a natural event that occurs to men after their 50's or even earlier. With some efforts and investments, you can reverse this condition and prolong the longevity of your hair. Many times, thinning hair is caused by a diet that is short of necessary nutrients for promoting follicle activity such as vitamins, fatty acids and iron, which leads to hair fall.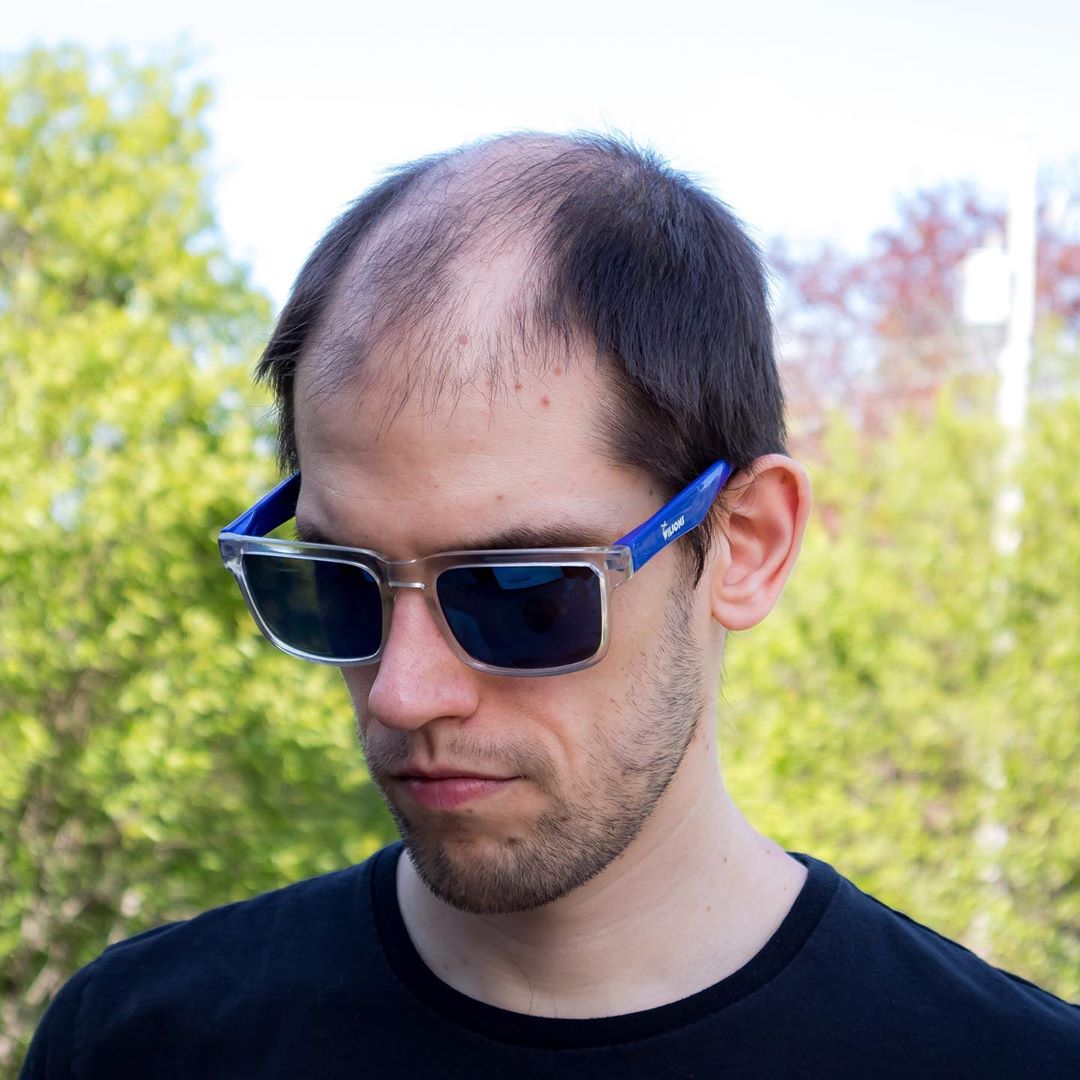 Remedies for thick hair
Getting your hair thick again is possible by sticking to a nutrient-rich diet. Here are some natural products you can include in your hair-thickening regimen:
1. Eggs   
Eggs are a powerhouse of nutrients that are so indispensable for the follicle activity. They contain a lot of proteins that have a role in strengthening the follicle and the hair shaft, making it less vulnerable to breakage. Aside from consuming eggs regularly, you can apply them topically on the scalp to allow for a faster penetration of nutrients. Beat two eggs and spread the viscous substance on the scalp, coating generously each thin hair strand. Allow 30 minutes for the scalp and hair to soak, then rinse with warm water.
2. Gooseberry
Gooseberries contribute to hair thickening by extending the active growth phase taking place in the follicles. Thus, the hair grows longer and thicker, resisting breakage. The berry is also packed with antioxidants that destroy free radicals that damage follicles and cause hair loss. Similarly to egg, gooseberry can be used both orally and topically. Amla oil is a gooseberry-derived product that you have to apply to the scalp and leave it on for an hour. Repeat this procedure twice a week for a maximum result.
3. Spinach
Spinach is loaded with iron, which is the paramount element in follicle activity, making it strong enough to support hair fibers and grow new hair at a fast pace. Iron also produces red cells that help transport nutrient-rich oxygen to body parts. In addition, it is rich in Vitamin A, Vitamin C and Omega 3 fatty acids, which boost follicle activity by nourishing them. A part of nourishment also goes to hair strands, contributing to their thickening. You can eat spinach raw or prepare a delicious smoothie adding some banana and coconut milk for a better taste. Consume it every morning to achieve visible results in a shorter time.
In conclusion, treating thinning hair is possible if it isn't caused by genetics or a severe medical condition. To see your hair thick and healthy again, you have to follow a diet rich in iron, fatty acids and vitamins, which can be found in eggs, gooseberry and spinach. 
---