Tips on Choosing the Right Modern Toupee for Men
Views: 1357
Men's modern toupee made out of real human hair looks exactly like natural hair, and it can perfectly fit into your real hair. Because the texture, density, styles, and material of a right toupee is compatible with your hair, and people can hardly tell them apart. 
In the meantime, you can select different styles of toupee that you prefer. You can make your scalp obtain the best and comfortable feeling and live a whole new life with a full head of hair. Nowadays, there are various kinds of toupees in the market. Here are some questions you should ask yourself before any purchase. 
Question 1:  Do you have oily skin?
If the answer is yes, there is a high possibility that you also have an oily scalp. These two always happen at the same time. So is it true that your scalp gets greasy quickly? If your answer is still yes, you need to choose a modern toupee with strong adhesion. Only in this way, your toupee will not move and bring you into an awkward situation. 
Question 2: Do you sweat a lot?
If you are one of the people who sweat a lot, you should find a toupee made of breathable materials. Men's modern toupee with laces as its basis is a perfect match for you. This kind of toupee can maintain ideal condition without any damage that sweat may cause. 
Question 3: What do you prefer to use when you need to fix your toupee?
There are two different choices that you can choose to fix your toupee. The first one is a clip, and a pin needs to clip to your hair. The other option is glue, and this one can directly stick to your scalp. And you can choose either of them due to your condition of hair and whether you can adjust to it or not.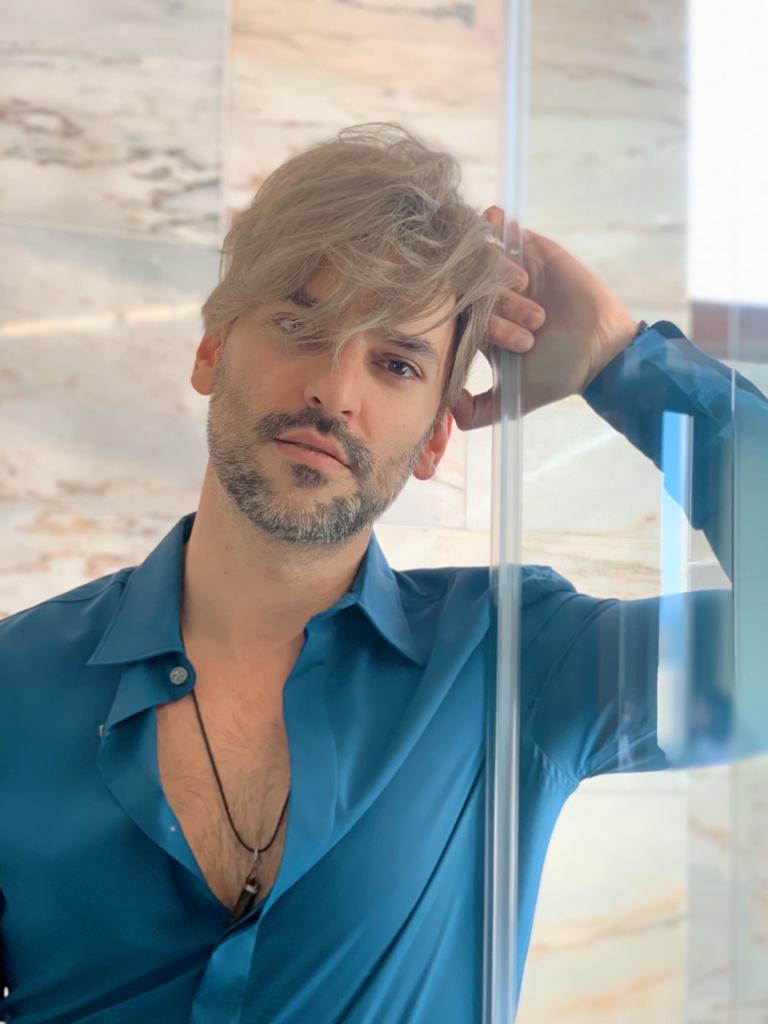 If you still have some hair left or your hair is long, then you can choose both. However, if you have thinning hair or short hair, then unluckily, you can only select glue to fix your toupee. 
Question 4: After wearing your men's modern toupee, how long will you take it off? Everyday? Every week or every month?
Even though that men's modern toupee can be seen as semi-permanent hair, and a good one can maintain a good condition for several months. You still need to pay attention to the net basis of your toupee, if you are planning to take it off frequently. For instance, a thin and light toupee is easy to tear apart. Therefore, you should always pick one that you can use multiple times and still maintain a good condition without any damage. 
Question 5: How is your work environment?
Compared to a toupee which belongs to people who work against the wind and the sun, a toupee belongs to people who have easy and comfortable work that is always more durable. If you have a work suit with a hat, you have to make sure that your toupee is made of firm material. And this kind of material can handle pretty well against pressure, sweat, humidity, etc.
Take a good look at your work environment, because that is the place that you spend most of your time besides your home. After that, you can pick your modern toupee, which is perfect in your work environment. 
Question 6: Do you give maintenance of the toupee by yourself or through a professional person?
Many men take the maintenance work of the toupee seriously, and they look for professional people to take good care of their toupee from time to time. In this case, you can choose a type of toupee made of delicate raw material. However, suppose you are people who do not have enough time or energy to take care of your toupee and have a right hairstyle at all the time. In that case, you should select a toupee with durable primary material. 
Above all, before you purchase a men's modern toupee, always ask the six questions mentioned above. In this way, you can always find the right toupee that fits you perfectly. 
---