Tips on How to Choose Wigs for Mens Long Hair
Views: 2118
Wearing wigs for mens long hair is a big challenge for masculine gentlemen. Men are all used to having a short energetic hairstyle, and the hairstyle always makes it easy to wash. However, there is still a demand for long hair wigs, how can we deal with them.
Many people know the influence of hairstyle on a person's appearance. I also said that hairstyle determines a person's temperament to a great extent. Today, I will introduce a popular man's hairstyle, men's neutral long hair.
Modern boys like short hair very much. After all, it is convenient and handsome, and sometimes it seems that tough guys are very man. They all say that "crew cut is the test of face value". In my opinion, this hairstyle looks very ordinary, and few people can walk out of their characteristics. Men should not try it easily except for those young actors that live on the screen.
If you don't try it, you certainly don't know how provocative it is to have long hair. It's nothing new for men to have long hair. Few male stars have ever had long hair in the European and American entertainment industry.
I found that Jing Boran(A Chinese Superstar)has been addicted to long hair recently. Xiaojing, who finally appeared as a tour guide in Hua Shao 3(Famous TV Live show), has always been a warm male type in literary style. With the wigs for mens long hair left recently, every time I bow my head, the silhouette makes me feel that I see the tenderness between my heads. No wonder it is so touching before I parted from NiNi(Jing Boran's girlfriend).
Unlike Jing Boran, which is a Japanese-style beautiful man, many European and American male stars all more like the tough style even if they have long hair.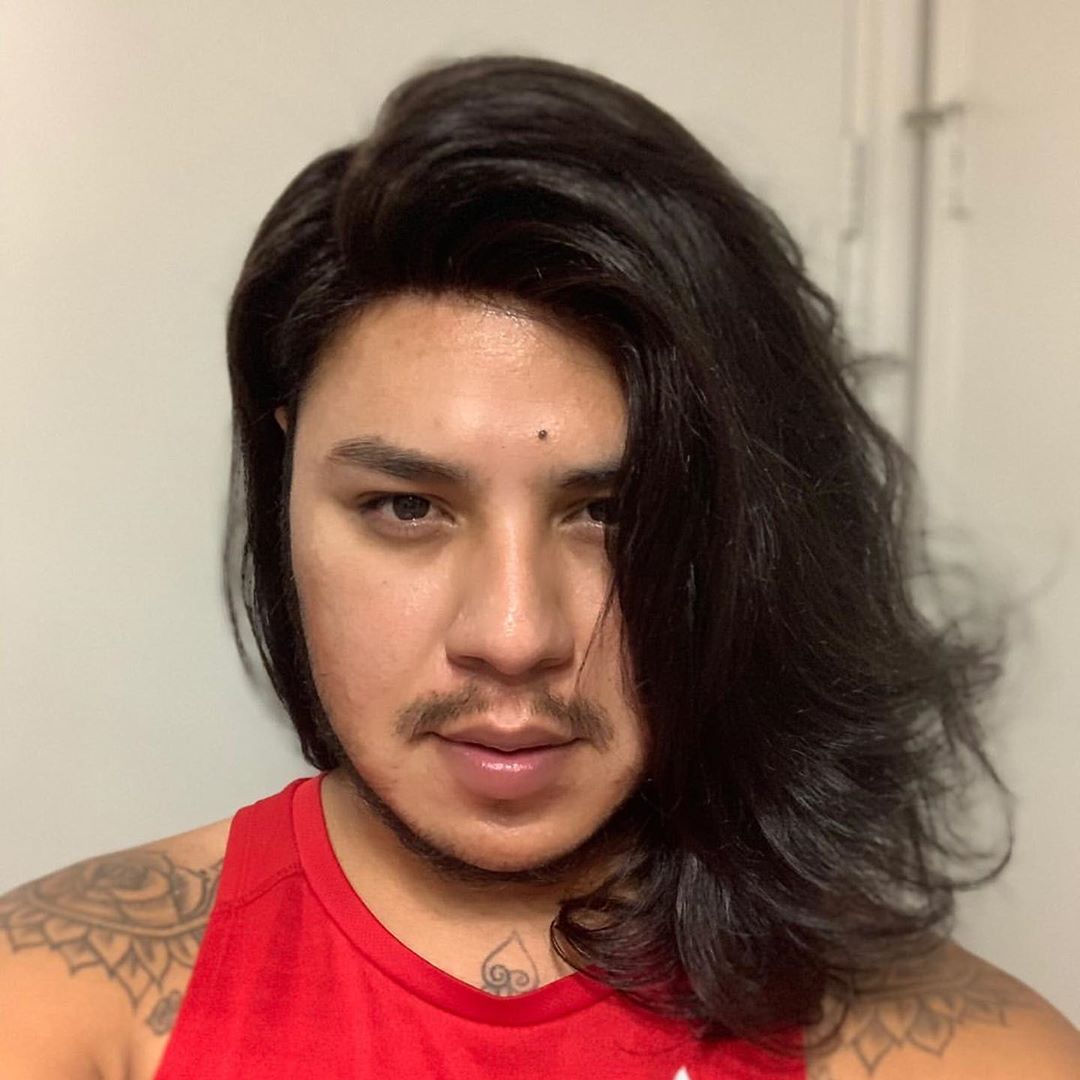 Chris Hemsworth, the actor in "Thor", is also one of the male stars who often have long hair. He has a blond wig with long curly hair and an iconic red cloak, holding a sledgehammer, and a tough guy temperament can almost come through the screen.
Look at the photos of his normal daily style, without curly hair, with his blond hair and shirt, with the temperament of a celebrity and full of hormones.
Looking at Korean stars again, a Korean wave swept across Asia a few years ago. I think Jang Keun Suk's name is familiar to many people. I was also a fan of him at the beginning. He was handsome in "You're beautiful", which subverted the aesthetics of many people. It turned out that boys with bad temper and cleanliness were also hot and lovely.
What impressed me most was his long flowing hair, his delicate facial features, and slender neck. His neutral style has completely swept across Asia. Now, when you think about his eyeliner, the enchanting style of wearing a neutral whole is remarkable. So far, South Korea's neutral aesthetics may have originated from this.
Many stars have a special liking for wigs for mens long hair when they are young. Ekin Cheng and Takeshi Kaneshiro also have long hair when they are young. When Li Junji entered the entertainment industry, he attracted many girls because of his neutral hair and charming facial features. When Beckham and Brad Pitt were young, they were fascinated by thousands of girls with long golden hair. After my introduction, are you ready to purchase wigs for mens long hair?
If you still hesitate, I suggest you try to wear a wig for the time being. After all, it takes a long process from inch plate to long hair. Lavividhair wig can provide you with a more convenient method. Private customization can give you a more suitable wig hairstyle. It's time to take a neutral walk.
Our company's real hair wigs make you look romantic. For more information about men's wigs stores, please visit our website.
Men's wigs generally have a fixed length of 15cm, not less than 15cm, because enough length should be reserved before leaving the factory to meet the different needs of customers. Generally, only wigs for mens long hair long hair will be more expensive, because the original hair growth length is very long, so the cost will be slightly higher!
---