Tips for Getting the Best from Wholesale Men's Toupee Hair Piece Deals
Views: 1157
Wholesale men's toupee hair piece purchases are a great way to control the cost and quality of the products you get. But not everyone knows how to run around this field without getting a few scrapes here and there. Surprisingly, knowing your way around it is quite simple. And, for beauticians, cosmetologists, and men's stylists, getting such knowledge is of utmost importance.
Who Buys Men's Toupees Wholesale?
While wholesale men's toupee options are amazing for reducing purchase costs, they're not for everyone. When you buy like this, you buy in bulk, getting lots of units at a go. So, technically, you need to a wholesale purchase only if:
You're a retailer
You're buying to re-sell, and so need to cut the cost to make a profit. For such persons, wholesale toupee buying is a great advantage. And it applies to both online and offline stores.
You run a Salon
Many people get counseling and suggestions regarding hair loss from professionals and stylists at salons. If you own one, it pays to buy men's hairpieces wholesale, so you can offer them to interested parties afterward.
You own a wig shop
You may want to vamp up your product stock by adding some men's toupees to the list of merchandise for sale. In this light, it only makes sense to buy them from wholesale, in bulk.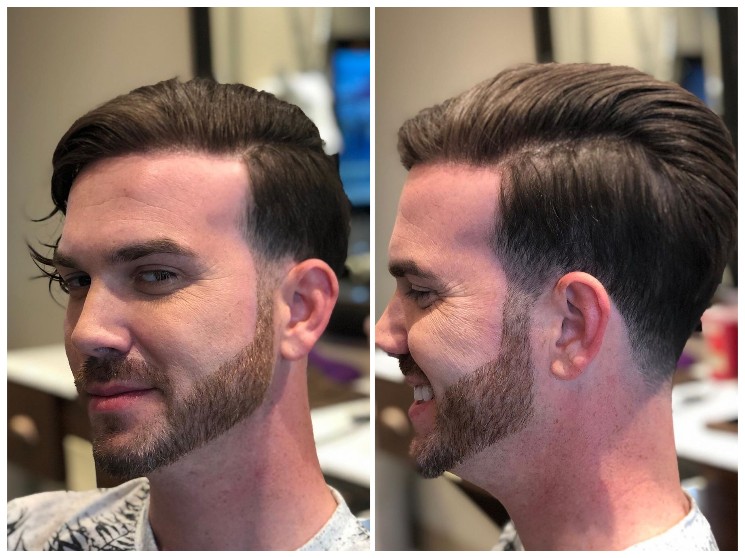 Who Sells Wholesale Men's Toupee Hairpiece?
Not everyone can give toupees and men's hairpieces in bulk, and that's because not everyone can trade at such a level. Only a selected group of people in the trade market can, and these include;
Branch Depots
Many brands own depots in various parts of the country where they supply hairpieces for sale in bulk. These places are run by the company's personnel, and follow the brand's code of conduct and guidelines. The best thing about these places is they offer you at the exact company price, so it's a huge win.
Warehouses
Companies and sometimes individuals own warehouses where they store large batches of men's toupees. There, they sell in bulk to interested buyers, and most times, warehouses offer the products at an even cheaper price than most other places.
Mega Hair Stores
Some larger hair and hair product stores offer wholesale hairpiece deals to retailers and individuals. These places also give you the added advantage of having professionals on the ground to explain the features of each type. This makes hair stores like these beneficial to beginners and amateurs.
Internet
Many websites put various designs of men's hairpieces for wholesale purchase on their home pages. They even also give you the option of having it delivered to any location of your choice.
Getting the Best Bulk Men's Toupee Hairpiece Deals
Now that you know who benefits from toupee bulk purchase and sales, follow these helpful tips to get the best deals from any wholesaler:
1. Make sure you shop in person if the location isn't very far from you. This means you get to cut compulsory delivery costs by taking the hairpieces home yourself.
2. Speak directly to the man in charge of the place you're planning to buy from. Middlemen tend to jack up the price of these toupees when they get involved.
3. Check the company's original price listing for each type of hairpiece design before you head to their depots. This helps you get more information beforehand and increases your bargaining power.
4. If you're shopping at stores, have them show you random samples from each hairpiece batch to confirm the quality. If they can't, check to see if they have a return policy.
5. Surf the web for discount wholesale deals at various hairpiece and wig retail sites. If you find any, place an order but make sure they also have a return policy. This helps if you're not satisfied with the product.
Conclusion
Wholesale men's toupee hairpiece purchases are a huge money-saver, and allow you to get great value and quantity with ease. If you're interested in bulk buying, these tips will surely help you stay on the right track. And if you need a quality product to buy wholesale, Helios Hair System with Full Swiss Lace Base is your best bet, as it's currently the fastest moving toupee design on the market.
---