The Way to Get the Best Men's Hairpieces Online
Views: 930
A lot of factors come into play when shopping for the best men's hairpieces online. But in the end, the singular objective is to find a product that doubles your confidence level. Knowing this will help you make a proper analysis of the various designs and types you look for wigs on the internet.
What to Look Out for Before Buying Men's Hairpieces Online
A great hairpiece is one that gives you the most natural look possible and feels like, well, you. With this in mind, certain features make a hairpiece unique to various individual needs. Check out a few of them below:
1. The Base Scalp Material
Generally, toupees come with two types of scalp bases; polymer and mesh fabric. Each type determines the style and price, and come with unique advantages and drawbacks.
·      Polymer Base Scalp
Polymer bases are made from either silicone or polyurethane material, and this gives them a more natural appearance, letting them blend with the human skin. And while polymer base hairpieces are easier to attach, they tend to trap heat between the scalp and wig, thus get uncomfortable when worn for the long term.
·      Mesh Fabric Base Scalp
Mesh fabric bases, on the other hand, are made from nylon or polyester material and are the most comfortable types of scalps for men's hairpieces. They're also undetectable and easily rhyme with your hairline. But mesh fabric toupees are costly, are best for short term use only.
·      Mesh and Polymer Combo Bases
To strike a balance between long term wear and comfort in all climates, some hair systems come with bases made of both mesh fabric and polymer. This could be a combination of mesh and silicone or mesh and polyurethane material, depending on the manufacturer. Regardless, these hairpieces are longer lasting, with firmer roots, extra comfort, and extended wear time. However, they're also quite expensive, and mostly customized to your taste.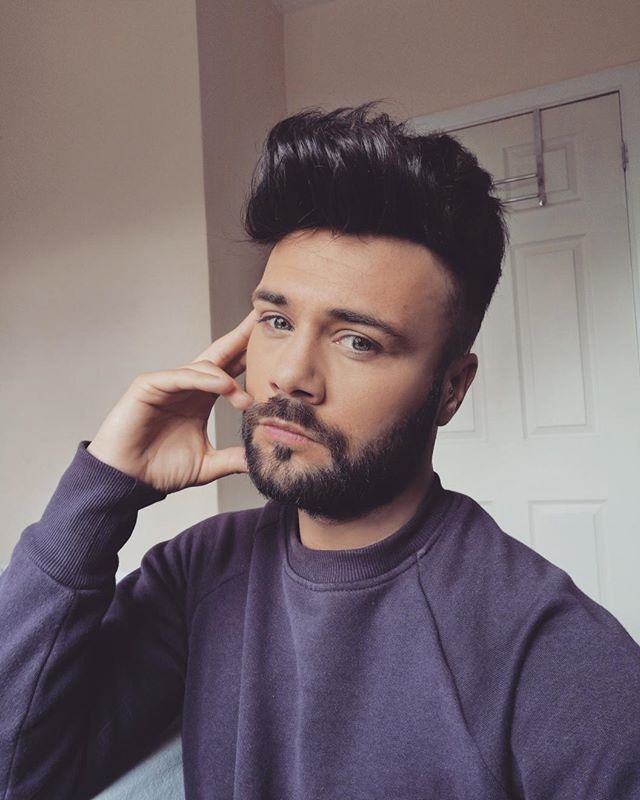 2. The Hair Type: Natural Vs. Synthetic
Most expensive hairpieces online are made from natural human hair. The hair is derived from various types of races and gives each wig a unique texture and shade. But while hairpieces with human hair give the most natural look possible, they require the most care and attention. 
Hairpieces with synthetic hair, however, are privier to styling, letting you move around freely without worrying about dislodging your hairstyle. This versatile nature makes them best for people who love to wear different hairstyles regularly. The downside, however, is they aren't as durable as the natural hair toupees, though, with high-quality products, you tend to not notice the difference.
Choosing the Best Men's Hairpieces on the Internet
Now that you know the different features to look out for, getting the best hairpieces online becomes easier. As your choice is generally determined by lifestyle, climate, and personal preference, pairing up the right features is of paramount importance. Consider these suggestions below:
Consider your budget when selecting men's wigs online. Look out for quality products that fit your expenses limit.
Polymer base toupees work best in colder climates, while mesh fabric ones can work on both cold and warm types. The latter is also best for rigorous exercises.
When choosing polymer base hairpieces, consider those with lace frontal, as these cover the discrepancies of receding hairline at the forehead, for a more natural appearance.
If you prefer shorter hair, a human hair toupee is your best fit, as these give a more realistic semblance to growing hair than the shorter synthetic counterparts.
Be sure to always shop for the highest quality men's wigs online if you can. The rule is the higher the quality, the more expensive the toupee. Custom designs with natural hair and mesh fabric bases become the easiest options in this light.
Final Thoughts
Getting the perfect men's hairpieces online is as easy as making pie. All it takes are a few handy tips and a nudge in the right direction, and you'll be able to get yourself a toupee that's made just for you. Deciding between one or the other may still seem like a drag afterward but don't worry. You can pick Ares Men's Non-Surgical Hair Replacement if making a decision seems overwhelming. This product strikes the perfect balance between natural and synthetic, as well as comfort and wearing duration.
---