Tips for Getting the Best Out of Men's Hairpiece Tape and Glue
Views: 1217
Men's hairpiece tape and glue have become a popular go-to option for keeping toupees in place. But not everyone gets the full drift on how to make the most of them. With the right facts and a few handy tips, you can enjoy both options.
What are the Men's Hairpiece Tape and Glue Types?
Men's hairpiece tape and glue refer to the adhesive options needed to keep hair systems in place. Their basic objective is to keep your wig firmly positioned on the head, without fear of it being blown off. There're two types; the tapes, and the glue.
Men's Hairpiece Tape
These are adhesive tapes that can be placed under the wearable side of the wig, to keep it in place once you put it on. Men's hairpiece tapes come in different sizes and strengths and can be used for both short and long-term hold of the hair system.
The short-term hairpiece tapes can hold your wig in place for up to 3 days. Long term types can keep the hair system positioned for up to 6 weeks! However, these tapes take time to remove from the wig and tend to leave a residue on the scalp.
Men's Hairpiece Glue
Also called bonding adhesive, these are the toupees glues. They usually come in two formats; water-based formulas, and silicone-based formulas. And of both formats, the silicone-based formulas are the stickier types.
Liquid men's hairpiece glues are perfect for holding the wig both at the perimeter and fully on the entire scalp area. They're much more flexible, compared to the tapes, and easier to clean off once the toupee is removed.
How to Make Hairpiece Tape and Adhesives Work for You
Getting the best out of men's wig adhesives depends on how you use them. Generally, both types are suited for different personalities, lifestyles, and preferences, and as such, you must understand how they work before you purchase them. With these in mind, remember the following principles:
Applying Hairpiece Tape
Make sure to pick the type that suits the duration of hold you prefer. Cut them into smaller pieces, then decide what positions in the hairpiece you wish to put them. Once decided, remove one layer of the hairpiece tape, and stick to the positions you mapped.
Once that is done, peel off the second layer of the wig tape, and place the hairpiece on your head. Next, press gently down, and spread evenly, to make sure it holds well. Be sure to push down on the edges to get a good fit.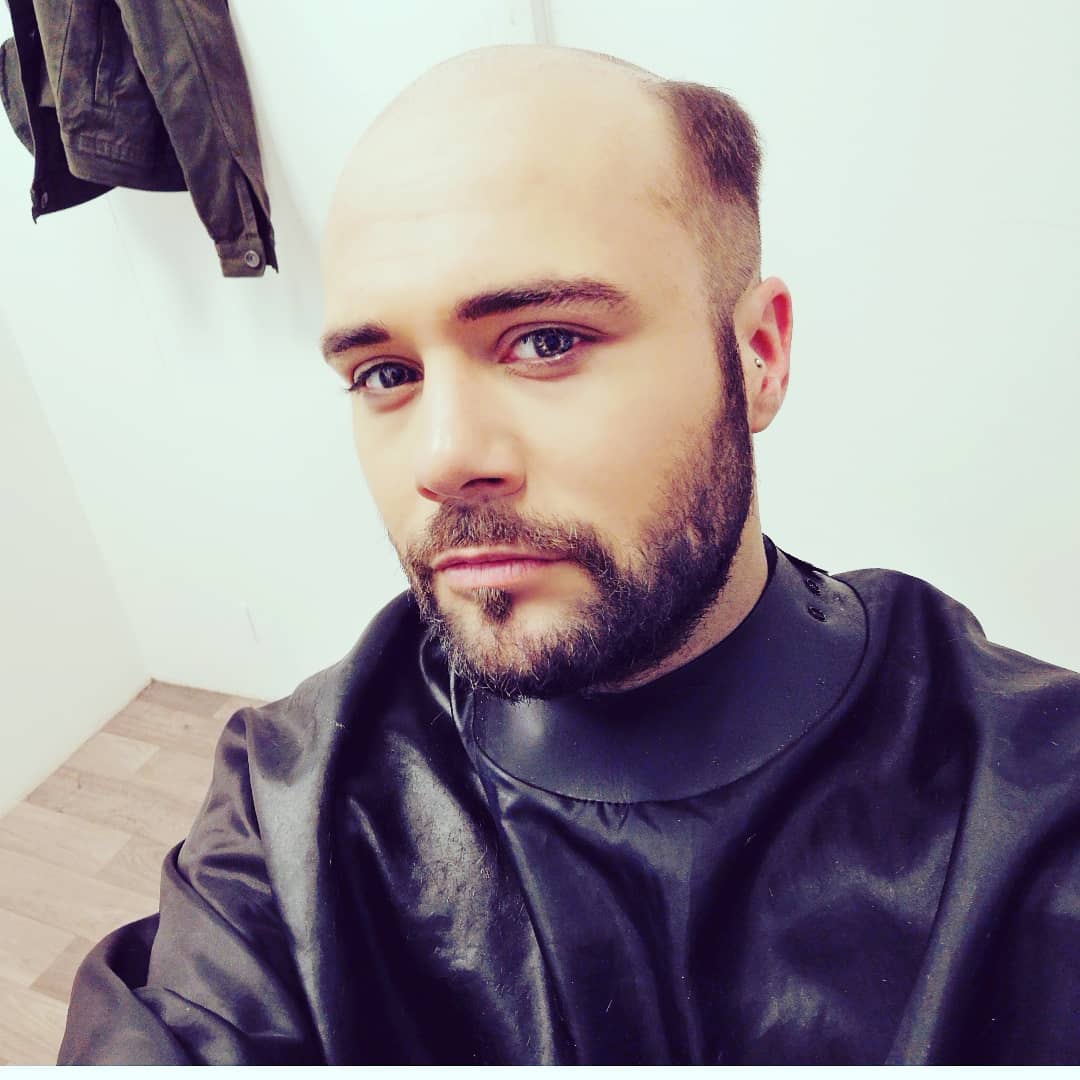 Applying Hairpiece Glue
Begin by brushing a thin layer of the hairpiece glue on your scalp, making sure each one dries a little before adding the next. Tap gently after a few seconds with your fingers. If it feels sticky, instead of wet, that means it's ready. Next, place the hairpiece on your head, beginning from where you want your hairline to start. Then, slowly shift the toupee backward, fitting properly, to your satisfaction.
With each backward move and fit, press down the toupee gently so it bonds with the wig glue. Check the edges for loose ends, and if you find any, lift the area, add a thinner layer of adhesive, then gently position the area, and gently press down.
Men's Hairpiece Adhesive Tips
You can also follow these tips below to get more out of using hairpiece glue and tapes.
● Toupee glues are best for colder climates, as such will reduce the chances of sweating and bothering the bonding process. Tapes, however, are best for warmer regions.
● If you're using liquid toupee adhesives, use a positioning spray after applying the layer of glue to your scalp. This prevents the glue from drying at once, so you can conveniently adjust the hairpiece.
● For long term hairpiece bonding, avoid activities that would get your wig wet for at least a day. This also includes those that will make you sweat, like rigorous work and exercising.
● Since each hairpiece adhesive is made differently, it's highly recommended that you follow the manufacturer's instructions for the product you plan to use.
Final Thoughts
Not only does understanding how to use wig adhesives save you money from salons and professional fittings, but they also allow you to make the best choice for your lifestyle. With these in mind, you can easily choose between glue and tape options from now on. As a suggestion, try Sensi-Tak Hair Replacement System Tape, which we consider one of the best men's hairpiece tape and glue products in the market.
---