Tips for Getting the Best Out of Men's Hairpiece Tape
Views: 812
Using men's hairpiece tape is gradually gaining popularity among hair system users. They're cheap, easy to use, and come with varying bonding power to suit every lifestyle. If keeping your hairpiece in place is a priority, then you need to get yourself one of these. But before you delve into the numerous options available on the market, you need to understand how to select the best type that suits you.
Types of Men's Hairpiece Tape
Hairpiece tape types are determined by how strong the adhesive power is. And each type suits a specific use and type, making it easy for you to decide which type blends with your lifestyle. As an added advantage, toupee tapes are fast and can be used on every type of hairpiece base, making them the most versatile bonding options available. And below are the kinds you can get;
1. Daily Wear Toupee Tapes
These types are suited for people who use toupees daily. Some users tend to remove their toupees at the end of each day and wear them the next. For them, these daily toupee tapes are the best. And regardless of their daily use design, they still exhibit a strong holding capacity for hairpieces.
2. Extended Wear Hair System Tapes
 Some people prefer to keep their toupees on for longer than a day, but not for too long. To strike that balance, these extended wear hairpiece tapes come in handy. The adhesive properties on the strips and rolls make them so powerful; you can have your hairpiece on for up to a week.
3. Maximum Wear Tapes for Hairpiece
 For users who wish to have their hair systems on for much longer, to give a convincing natural appearance, maximum wear hair system tapes are the best. Some people don't have the luxury of re-fitting their hairpieces after a week and may need it for longer than that. This makes these types of adhesives best, as they can keep your toupee in place comfortable for up to 5 weeks!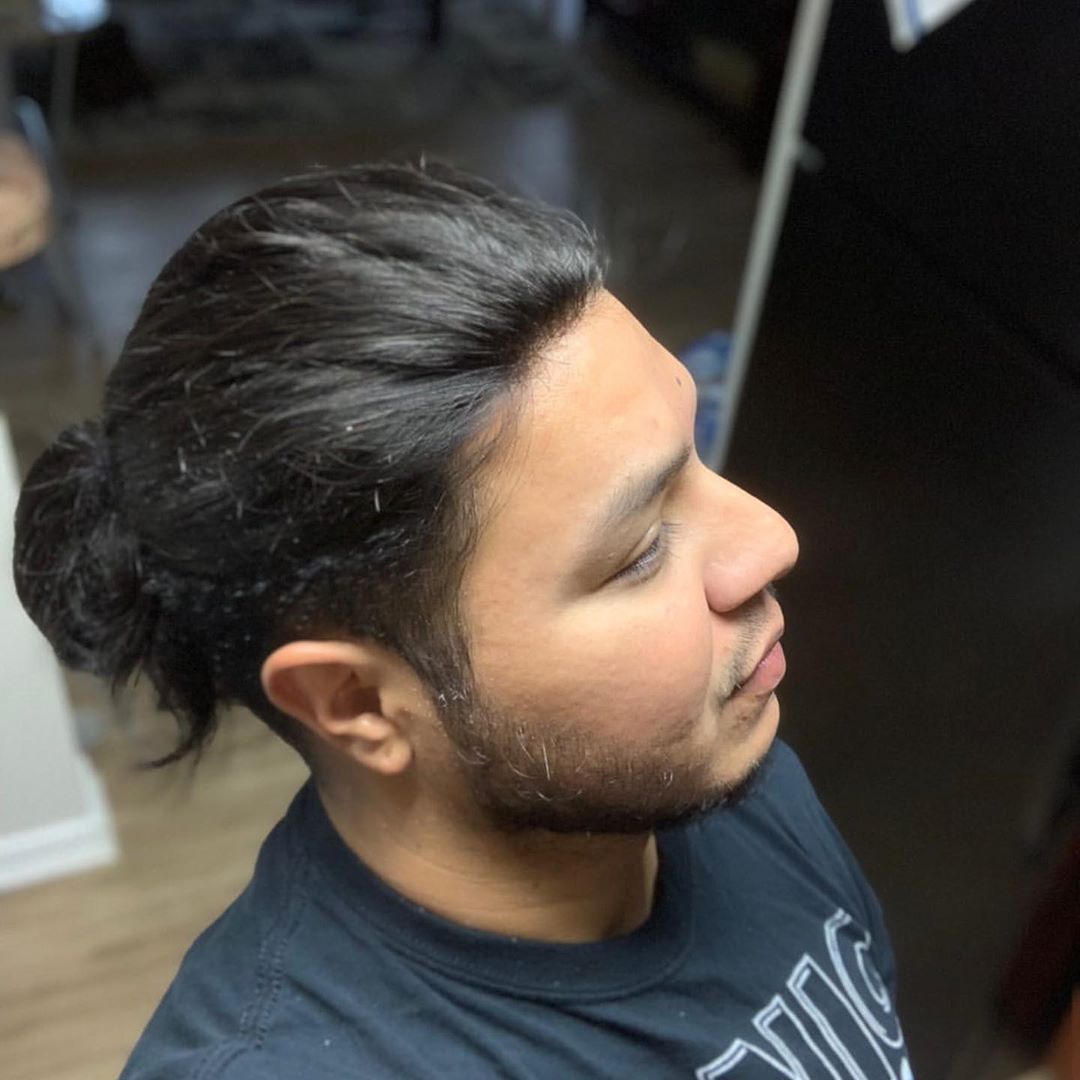 Using Toupee Tapes
By now, you're probably sold on the usefulness of hairpiece tapes for men, but you still need to learn the proper way to use them. This is important, as non-compliance with the basic rules may lead to discomfort and poor performance on the toupee tapes. And since most people conclude that the problem is the tape itself, knowing the proper way to use them eliminates this possibility.
So, on a general note and regardless of how long you plan to wear them, follow these guidelines to make sure you're using your tape for hairpieces properly:
· Clean the surface of the hairpiece scalp and yours before applying. Grease, oil, or sweat can affect the bonding power of the hairpiece adhesive tape.
· Map out the areas on the scalp you wish to stick the tapes for toupees to.
· Spray a thin layer of scalp protector on your scalp and on the areas of the toupee base you plan to put the tapes.
· Remove the protective cover on one side of the tape, then stick to the mapped-out areas of your hairpiece scalp.
· Begin to wear the toupee from the front, working your backward slowly and gently. When satisfied, press it gently down the scalp to get a stronger bonding, and smoothen it out so there isn't any wrinkle.
· Once that is done, gently bring the lace front over the toupee tape, at the front of your head. Then, brush gently to blend with your hair.
Handy Tips for Using Hairpiece Tapes for Men
1. Always shave your scalp before applying toupee tapes. Hair stubbles disturb the bonding power.
2. Never apply the hairpiece tape at the front of your toupee. Only apply to the far center and temples. Use a clip to secure the lace front and secure it to your head. Then map out areas on your hairline and apply the tape there, then press the lace front gently there. Afterward, brush the front hair to blend.
3. Always leave spaces between the toupee tapes to allow water to escape easily.
4. If you don't own a positioning spray, use alcohol instead. Apply a light mist of it to the areas where the tape will be on your scalp before applying. It helps you avoid permanent bonding while you're still setting the toupee.
5. Avoid wetting the hairpiece for a full day, so the bonding is fully solid.
Conclusion
Using men's hairpiece tape is a faster and easier approach to keeping your hairpiece positioned for a longer time. With these tips and guidelines, you're sure to get the best out of these handy accessories. For some of the best hairpiece tape strips and rolls available, check out these amazing hairpiece tapes.
---