How to Choose The Suitable Lace Hair Integration System for You?
Views: 1260
A lace hair integration system is a viable option for people who are suffering from hair loss. Some people think that hair loss is simply a cosmetic problem. But those who are suffering from it will tell you otherwise. Hair loss can affect a person in more ways than one. It can damage a person's self-confidence and can prevent him from doing the things he loves. So when hair loss strikes, a solution must be found. There are many ways to solve hair loss. But this article will discuss the hair integration system. Is this solution for you? Read on to know more about it. 
Now you probably want to know what a lace hair integration system is. In this kind of system, the wig is placed over an integration cap. This enables the existing hair of the wearer to become part of the whole system. The reason why it's called an integration system is that it integrates the existing hair of a person into the hairpiece. But how does it compare to other systems? And how will you know if this system can solve your hair loss problem? You probably also want to know how much this system costs. Keep on reading and you'll know the answers to these questions. 
If you want to try this system, then the first thing that you need to do is to choose a base. This is the first requirement in designing an integration system. The system of this base is made of two kinds of materials. The first is a braided polyester portion that allows existing hair to show through. The next one is a mesh section and it's the part that attaches to the head of the wearer. The choice of the base will depend on the amount of hair loss and the area of the head that is lacking in hair. You can expect to pay between $200 to $300 for an integration system. But if you want to save money then you can get a prefabricated base. It will lower your cost significantly. Prefabricated bases are available for the most common hair loss patterns. So if your pattern of hair loss is quite common, you can surely find a prefabricated base to meet your needs.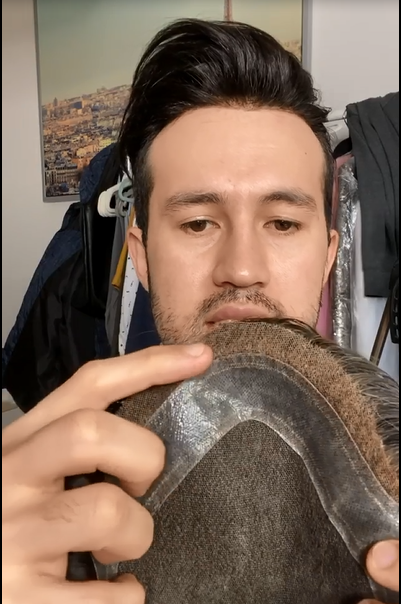 One of the disadvantages of this kind of system is that it can be costly. This is especially true if you're planning to get a customized hairpiece. But you can also easily get prefabricated bases. They make it more affordable for people to own an integration system. Most clinics offering integration system hairpieces have prefabricated bases available. Of course, there are other more affordable options involved. Apart from wearing a hairpiece, a person suffering from hair loss can also choose to take pills or use topical products. But the use of hair systems is popular because they offer an instantaneous solution to the problem of hair loss. And among the many different types of hair systems available, an integration system is considered by many as one of the best. 
The problem with other solutions to hair loss is that they simply don't work. Sure, some of them are cheaper but you'll only be wasting money on them because they don't work. You can also opt for surgery or a hair transplant. But this is a very costly procedure. And it will take some time before you'll see desired results. If you don't have the budget or the patience, then choosing a hair system is the perfect choice for you. A hair system is also perfect if you want to cover a large area of your head. And with a high-quality hairpiece just like an integration system, you don't have to worry that people will know you're wearing a hairpiece. This is because high-quality hairpieces are completely undetectable. 
If you're ready to order a lace hair integration system, then you should talk to a certified hair clinic. Most of these will be able to provide you with expert assistance. They have employees who are ready to answer all of your questions about the integration system and hair systems in general. You should take time to know as much as possible about the integration system before getting one.
---