How to Make Your Hair System Not Poofy?
Views: 1944
You might be a first time hair system wearer that just got your hair system installed and it just looks too poofy. why does it look as if it's just too much volume even though I might have gotten a light density unit.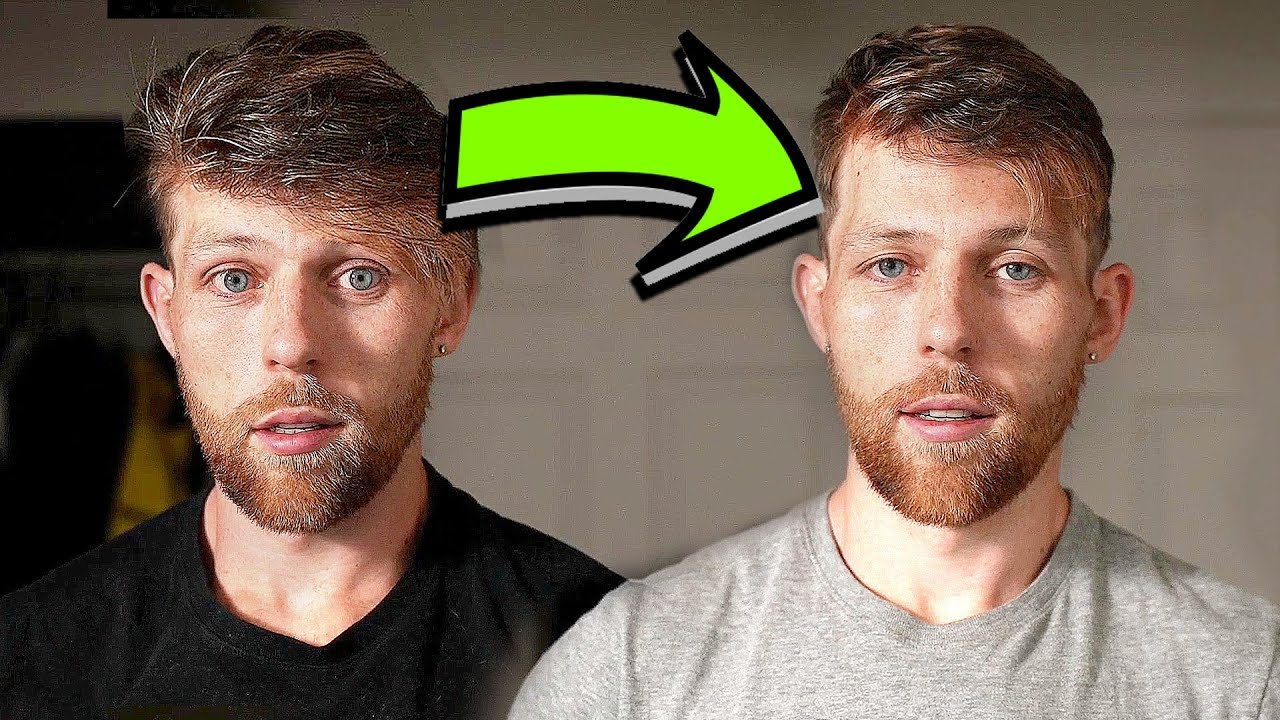 One of the common experiences that most of us will have is as soon as we get our hair system installed, it's just going to feel like too much volume or it's somehow unnaturally bouncy. Why is that?
Let's go back to really the origin of hair systems and how they're made that way we can understand what it is that we're experiencing and how to remedy this. Hair systems are made by attaching actual human hair into a base material which is either lace poly or something similar. When those hairs are attached, these hairs are generally six to eight inches long or they could be longer after they're attached all the hair is then basically chemically treated, so it has the right hair color and the right wave or curl. As you may see when you're looking at hair systems online it tells you the rod or the curl millimeter size. This is a measurement of the rods that the hair is strung around to give it that permanent wave or curl. This process is chemically done and it's designed to give that hair a permanent curl or wave. This is the same process that if you've seen a woman get her hair professionally done sometimes they'll give it a wave or a curl that's really nice and what they'll do is they'll take these rollers and they'll roll her hair up inside of it apply some heat and over time they'll finally release it and the hair will actually take on that shape and get this really cool wave or curl depending on how tight those rods are. So this is essentially the same kind of thing that our hair systems go through. Now after that what happens is it gets treated these hair systems are kind of coated with like a silicon and I think that's actually to preserve the longevity of the hair system when it's sitting in a warehouse ready to be purchased. 
Now when you first get your hair system put on, you have a six to eight inch long hair system that's chemically treated to give it a certain wave or curl now when it's finally cut down. You will find your hair is still kind of bound to that chemically treated process and also the length of the hair that it was when you first get it cut, it has this crazy bounce to it. Often that can feel unnatural or like it's just too much. What I do about this is taking the first three to five days and I actually use that as a period to shower every single day and wash the hair system with shampoo. This will do is it'll kind of relax those curls and those waves a bit and it'll relax the volume that's naturally there. Now if you just let the hair system ride out you don't wash it or anything you're going to get that volume for a little bit longer. So I suggest that you go ahead and you wash your hair systems a couple times up front. After that I generally don't wash my hair system every single day maybe every two three four days and I treat it with argan oil and leave-in conditioner every single day but I don't wash it every single day except that first preliminary period for the reason being I'm trying to get rid of that extra volume so don't worry. If this is something that you're experiencing, it's only a temporary thing and you can kind of speed up that process just by following these steps. 
---