How To Store Wigs?
Views: 1669
If you find the easiest way to store wigs, whether it's synthetic or human hair. So here we are going to explain how to store a wig deeply. Keep scrolling and find the best method which suits you best.  
Keep in mind to store the wig only when you no longer need to use it. Always store your wig when you don't need it anymore. Before reserving, you should clean it, dry it and store it in a different way. So before storing your synthetic or human hair wig, here are some tips you should note. 
It's all about investing money for proper wig maintenance like shampoo conditioner and other accessories. So finding the best storage place for your wig at home is easy. You can keep the wig soft, shiny, and durable. 
How Do You Prep Your Wig Before Storage?  
Before storing your wig, you must clean it with lukewarm water and use a sulfate-free shampoo, ensuring these shampoos and conditions should be wig safe. This process helps to keep the hair wig straight silky and avoid tangles in hairs. 
After washing your wig, make sure it has to be completely dry before leaving it in a storage box, and now think of choosing an excellent place for synthetic wigs. 
What is the best way to store a wig?
When your wig is completely dry and maintained, now ready to store it, first, choose only those places where the sunlight does not reach. Place the wig only in a cool space. 
Five Way to Storing Hair Wigs
Here are some ways we introduced to store wig easily. 
Store Wig on a Wig Head
You can store a wig on a wig head. If you have lots of wigs varieties in styles, then it depends on storage space. You can choose wig heads for wig storage: portable options, cork, and canvas heads, and classic styrofoam. 
Use Silk & Satin Bag 
You can store wigs in silk and stain raping bags. It's the cheapest way to hold a wig ideally and keep moisture while storing. According to Johnson's stain, the bag keeps your wig soft, shiny, and hydrated. But if you have a long hair wig, it may cause tangling in a silk bag. It's the best way to store short hair wigs affordably and easily. 
Tips:
A stain bag is helpful for those who travel more with their wig. It's an easy and cheapest method that takes a small space for storing. 
Use Hard Shoes Box 
A shoebox is an awesome idea to keep a wig clean and dry without tangling. You can lay your wig flat in a shoebox but make sure it is completely dry and clean and Adore free. It's an amazing trip, especially for traveling or bringing your wig on the go.
Store Wig On a Wig Stand 
It's essential to keep your wigs soft, shiny, and flawless, and lock them as long as possible! 
A primary need to store a wig in a wig stand is important to retain the wig styling and avoid tangling during storage. A hairstylist also prefers a wig stand if you have space. The best way to store a wig on a wig stand is to make your life easier and straightforward. You just remove it and hang it on a wig stand, and with this method, you will find your wig fresh, airy, and no fuss at all!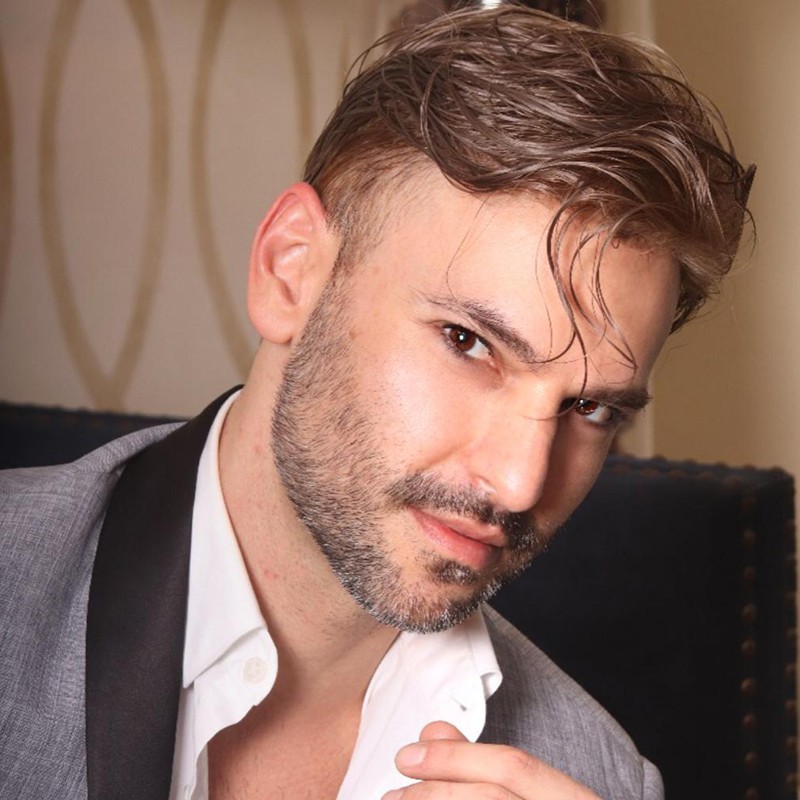 Transparent Plastic Zip or Lock Bag
A clean, transparent locking bag is usually available in every home, and it is an essential item in every kitchen. This household item makes your life easier, and you can choose it for your wig. Make it completely dry and clean. 
Place your wig in it in a flat way and place it in a cool and dry place. 
The Do's And Don'ts Of Storing Hair Wigs
DO:
Before storing a human or synthetic hair wig, it should be clean, washed, dry. 
Clean and brush your wig before storage. 
Avoid storing direct sunlight. 
It's better to hold in a cool space. 
Make sure the wig is kept away from curious children or pets.
The best way to store a wig is that people prefer a wig stand. 
Don't:
Avoid heat 
Don't store wet wig 
Keep in a dry place. 
How To Store Hair Wigs Without A Wig Stand? 
For day-to-day storage, a wig stand is the best option for you but if it is not available, then try the wig head, which is commonly available in any hair styler room. It's a basic item that should be displayed near your dressing table. 
Which is the last long synthetic or human hair wig?  
Generally, human hair wigs' longevity is higher than synthetic wigs. It can last up to one year with proper care and maintenance, but synthetic hair has low durability. Its lifespan may be up to only four months. So, in short, it's up to you whether you wear a wig for a long-term basis or short. So, choose according to your preference. 
The final word
If you're going to invest money in a stylish wig, make sure you buy the best suitable hair wig that suits your textures and routine. According to the Johnsons, a wig needs more care, maintenance, and keeping it hydrated, soft, clean, and shiny is a time-consuming task. So think about it before choosing a great wig. 
---