How to Use 99% Isopropyl Alcohol for Wearing A Hair System?
Views: 1856
99% Isopropyl Alcohol can be used in the following scenarios: 
Clean your head to remove any glue or tape residue before you apply the hair system. 
Get hair out of glue or tape if some hair is stuck in glue or tape. 
Remove oil, dirt, glue/tape residue from most surfaces, including your scalp.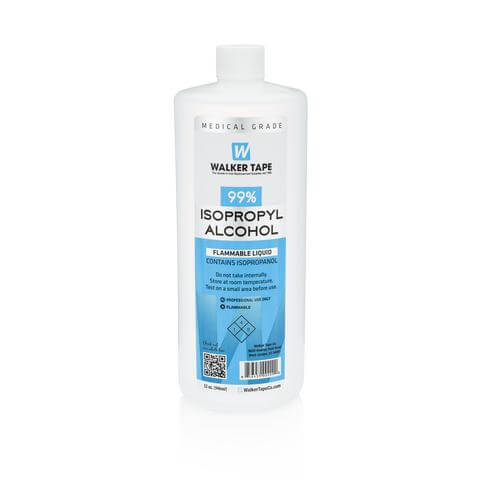 Gentleness: Medical grade  
Base: Alcohol
Residue: None
Cleanup: None
Flammable
Professional Use Only
Flammable
Fast Acting
CAUTIONS:
Close cap tightly.
Do not apply to broken, cut, or irritated skin.
Do not leave on skin for more than 30-45 minutes.
Do not breathe fumes.
External use only, do not ingest.
Avoid eye contact.
Keep out of reach of children.
Test on a small area before use.
Do not store or use near heat, sparks, or open flame.
Store at room temperature, below 90°F.
---