Would the Hair System Installation Frequency Affect the Lifespan?
Views: 1123
Some people prefer to leave the hair system on for as long time as possible before the next round of installation while some people prefer to leave it on for a few days. Also, there are people who prefer to remove it every night. 
So does the installation frequency affect the lifespan of your hair unit? Read on to find out. 
Re-installation means taking your hair system off, taking the adhesive off, and putting new adhesive on reapplying on your scalp because of a lot of wear and tear on your hair system. If you do it more regularly, it'll probably shorten the life of your hair system. So this is a balancing act, make sure that we are keeping our scalp and our hair system nice and clean and bacteria-free, but not so often that it's actually causing your hair system to have more wear and tear. So keep this in mind as you're balancing both cleanliness, and keeping your hair system alive for as long as possible. 
How much wear and tear goes through your hair system is tearing your hair system?
Now another one of the big things that go along with this point of how much wear and tear goes through your hair system is tearing your hair system. If you tear the base of your hair system, it can really mess up its performance. And it's something that you'll either have to patch or you'll have to get a brand new hair system. So this is something that we really are going to try to avoid happening. Some units are more fragile than others. Ultra-thin skin poly unit and Swiss lace are going to be the most fragile of the units. When you are using them, wearing them, or re-installing them, you have to be gentle with them, or they can rip in. That can dramatically affect the performance, the realism, and ultimately the durability of your hair system. So make sure you are keeping that in mind.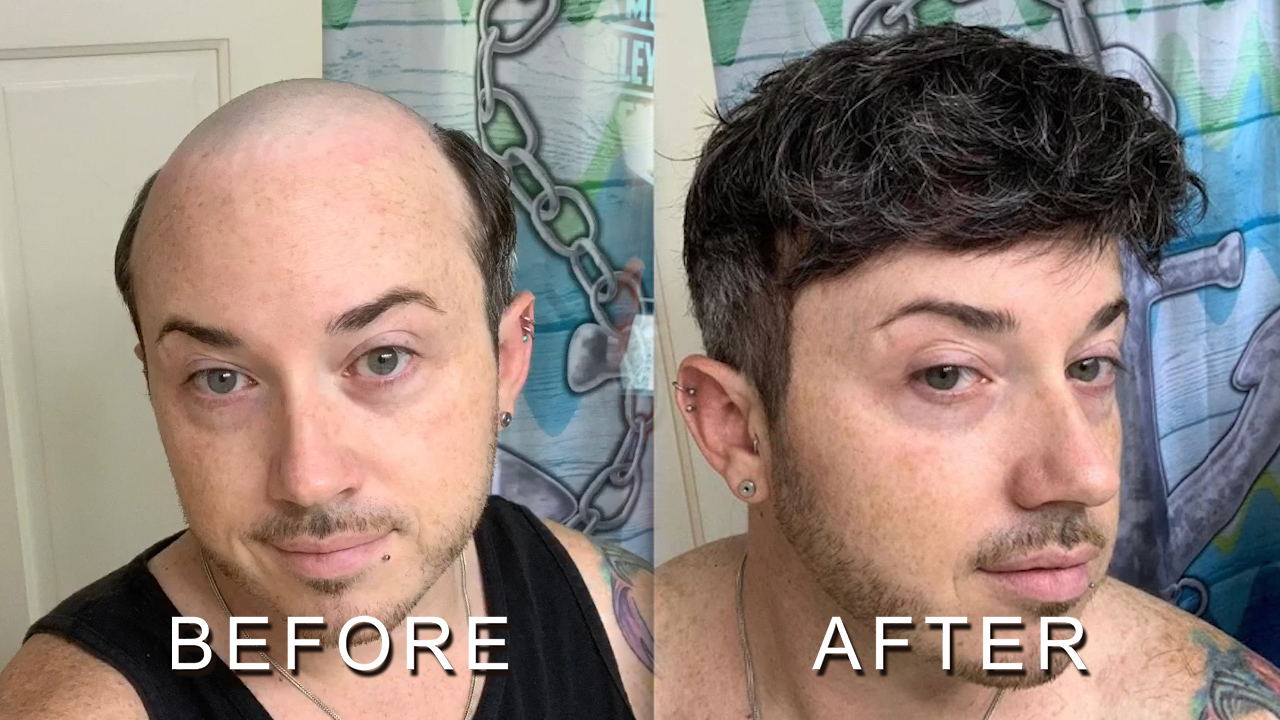 Protect the Color of Your Hair System
The next thing that you're going to want to think about is protecting the color of your hair inside of your hair system. The best way to do this is to make sure that you're not shampooing your hair too often, not using a colored puzzling conditioner and you're not exposing your hair system directly to the sun all the time. The goal is not to never expose your hair system to the sun and live with a hat on, but keep it in mind that if you are going outside in the sun hanging out at the beach every single day all day long, it is going to bleach the color of your hair system, which will ultimately make your hair look a different color than your hair system. Generally speaking, that is desirable, as it will disrupt the realism of the hair system that it provides. 
Chorine is Harmful to your Hair System Hair
Other environments and chemicals can also damage the hair system. For example, chlorine is a very, very drying chemical that is found in pools and swimming pools that can shorten the duration and health of your hair system. That being said, the goal is not for you to never do these things again or to change your lifestyle, but you need to augment your lifestyle, so that way they perfectly align. There is always a creative solution and there's always something to help you on your journey. However, you must think about these things. If you want to get the most time out of your hair system, I firmly believe that if you learn all of these skills, you study them, you practice what you learn and eventually you master it, you are going to love and enjoy wearing a hair system. And it is going to dramatically enhance your life. Your life is going to improve the way you feel about yourself and improve the relationships that you have with others. 
I believe that a hair system is just the start of a journey towards a better you in the future. And I believe that if you use the knowledge on the E-book and you continue your journey towards mastery with a hair system and you don't give up, you constantly get one percent better every single day you'll wake up very, very soon from now feeling very confident that you can handle anything life throws at you. You will look your best and you can go live life as you've never lived it before. Thank you so much for downloading this E-book. LaVivid and I are so excited to walk with you on this journey that you are embarking on, and we have full confidence that you are not only going to be able to master everything but have an amazing, amazing life and feel very, very confident. Please feel free to reach out to LaVivid at support@lavividhair.com if you have any questions or need any help.
---