A Must Guide for Human Hair Pieces for Men
Views: 972
Male androgenetic alopecia or male pattern hair loss is persistent in 50 percent of all men of age above 50 years. Male pattern hair loss affects the vertex and middle scalp and then reproduces in all other areas of the head. Androgenetic alopecia is considered a small disorder in terms of dermatological knowledge, but it holds a huge impact on the men suffering from it. They may suffer from anxiety and depression because they become desperate at the loss of the hair. Male pattern hair loss is also linked to cardiovascular diseases.
In this innovative era, hair replacement systems for males have gained immense popularity among men of all ages and ethnic backgrounds, and this is why these hair systems come in many different forms made up of diverse materials. The most common categorization for these wigs and toupees is synthetic wigs and human hair wigs.
The main difference between these two categories is in the fiber from which these wigs are made up of. If you really look into it, you might notice that synthetic wigs are easier to style, wash and take care of, but human hair wigs take the lead in looking closer to reality and feel pretty natural as well!
Once you understand this difference, it might lead you to question if human hair is the best choice for you or if you should go with synthetic hair wigs. Even though both of these choices can be the perfect fit for you, but it all comes down to your budget, lifestyle, environment, and your own specific needs. But if you choose to go with men's hairpieces human hair, the following are some of the questions you need to answer!
How Long Do Human Hair Wigs Last?
When you start wearing any hair replacement system, the first concern is how long it is t going to last and what you can do to make your wig last a long time without it being much of a hassle. There are many opinions when it comes to the lasting duration of human wigs, but with proper care, maintenance, and eye to detail, a human hair wig can last easily from somewhere between 1 to 3 years. But to make sure that the shine, softness, and really feel are not lost in the course of this long time, it is crucial to use just the right products to maintain your human hair system.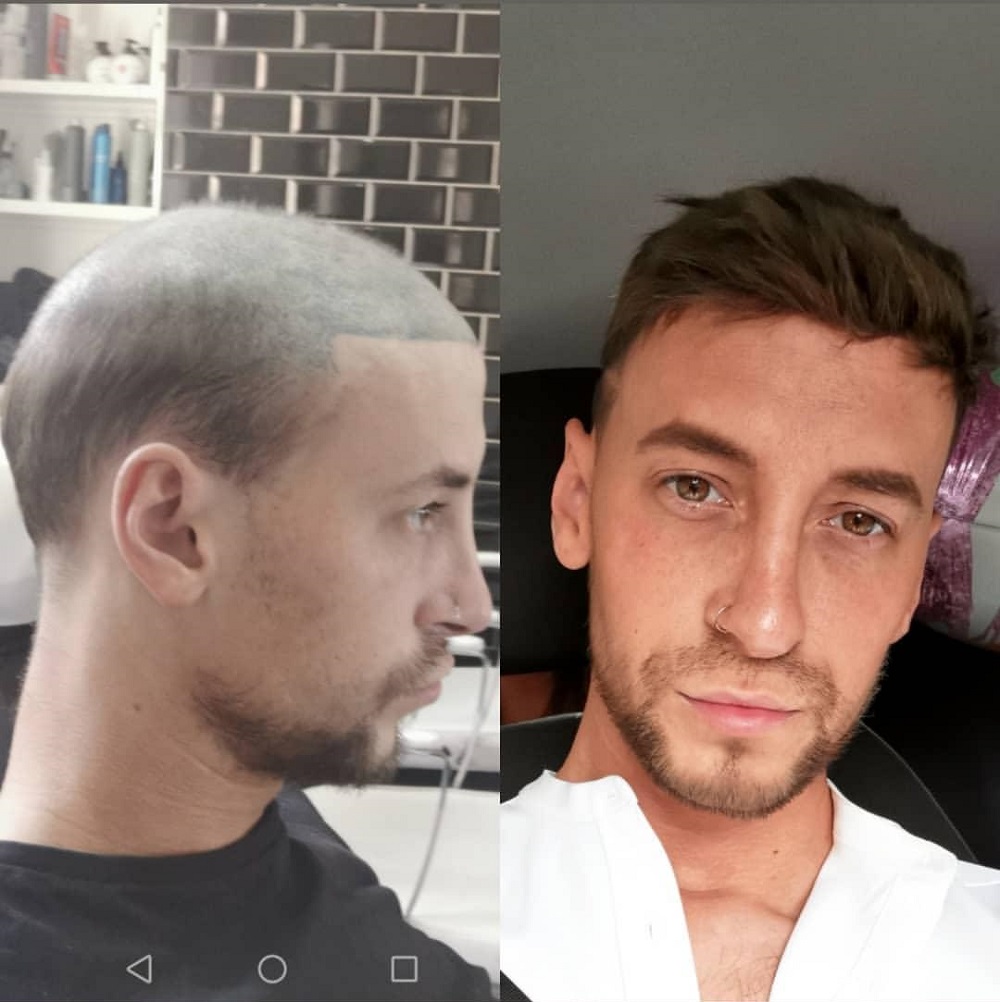 Types Of Hair Used In Human Hair Wigs
When talking about the types of human hair used in the wigs and toupees, first, it is important to realize why this might make a huge difference in how good the wig looks on you. According to that, every ethnicity and region of the earth has a different atmosphere, and people's hair differs from each other. So, if you choose hair from an atmosphere that is somewhat similar to yours, you might end up getting the perfect match to your own natural hair.
Generally, these hairs have 4 major types. They can be divided among Chinese, Indian, European, and Indonesian. Indian hair has thinner density but easier to style, while Chinese hair is usually straight and silky. Even though Indonesian hair wigs are extremely easy to find and can be easy on the budget, they are usually found in ethnic hairstyles with unique textures.
Processing Techniques of Human Hair Wigs
 Even though the origin of a human hair could be a factor, but it is not the only factor that needs to be addressed when looking into hair replacement systems. The processing techniques used to strengthen the quality of your wig also hold an unbelievably valuable place. Some of the chemicals are used to sanitize, clean, and fade the original color sometimes while other times, they are used to make the color stronger. The higher the quality of the chemicals, the better this end product is, but it also affects the prices and availability of certain wigs and toupees.
Styling and Maintenance
It is no doubt that human hair wigs are the more superior and preferable choice among all the available options when it comes to investing in a hair replacement system. Other than the budget, the only thing that you need to be careful about with human hair wigs is the maintenance techniques, tools, and timings. With natural hair, you cannot use too much heat, or it is going to burn the hair out. Make sure that you wash it properly and never run a comb through it while it is still wet. Even though you have infinite options with human hair wigs and toupees, you still need to make sure that you only use the styling products recommended by your hair specialist.
Keep in mind that no wig comes ready to wear in a box and just automatically suits you. Just like you need to style your real hair multiple times before you figure the perfect style for you, you might also need to experiment with hairpieces and wigs just to get the style that makes you look the most handsome you have ever looked! All this might take a bit extra effort, but it is difficult worth the hassle if it making you feel good about the way you look and perceive yourself!
Our collection of men's hairpieces human hair at Lavivid is very fulfilling and each hairpiece comes with a set of instructions that will help you with not just the styling but also the maintenance of your hair systems!
---