Human Hair Toupee Vs. Full Head Wig — What's Better?
Views: 1739
Your partial baldness can hold you back from enjoying and living the best moment of your life. There are a plethora of options available to conceal your baldness. Nevertheless, each method has its own pros and cons, so how would you tell which is better? 
Wearing hairpieces is becoming popular day by day as people now use wigs and hair replacement systems to not only conceal their hair loss problems but also to pick unique hairstyles whenever they like. 
The era gives you a convenient and temporary way of getting rid of getting caught in embarrassing situations in public due to thin hair or missing hair patches on your head. 
While going for a surgical hair replacement system can cause irreversible damage, hair replacement systems such as wigs and toupees provide help precisely for that very region where there's a hair loss enabling you to remove it whenever you like.
Unlike the permanent surgical hair replacement systems, the non-surgical ones are much better. Read further to understand why hair toupees and wigs can be a better option than a surgical hair replacement, and amongst the wigs and toupees, what is a better option.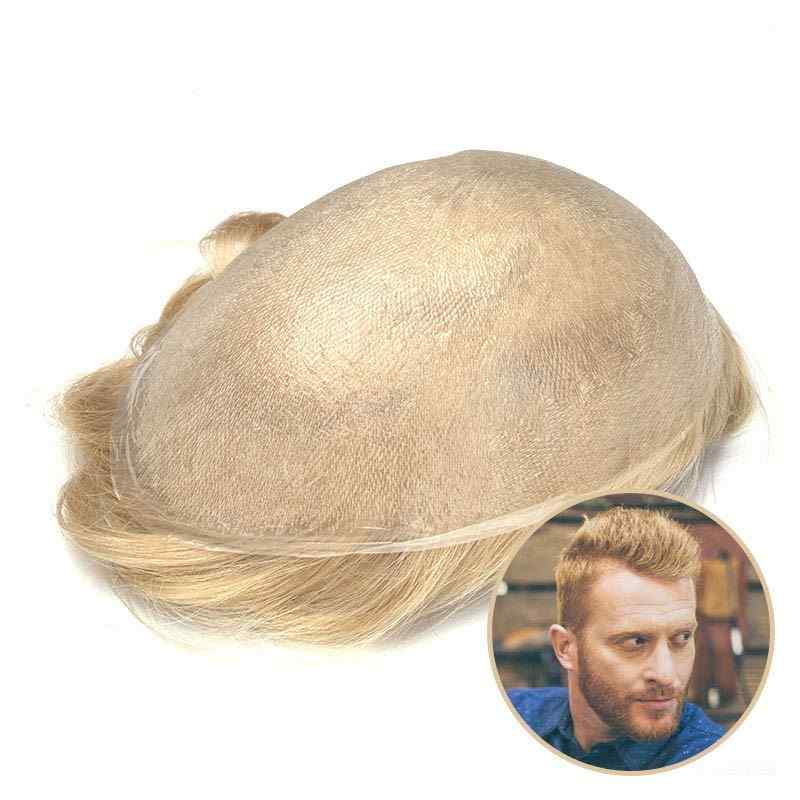 Human Hair Toupee and Wigs — What You Need To Know?
Unlike the surgical hair replacement method, also called hair transplantation, hair wigs and toupees can be applied and removed whenever the wearer wants them off. 
Human hair toupees and wigs provide a natural look for the user, restoring their youthful look and confidence due to excessive hair loss. 
Although hairpieces such as toupees and wigs can come in handy when immediate help is needed, however, both should be used based on the very purpose for which they are created. 
While wigs and hair toupees are considered to be the same, they are, in actuality, quite different from one another. Though they serve somewhat the same purpose, however, they are made with intentions to do slightly different purposes. 
To understand each of these hair replacement systems, let's have a look at their general definitions.
What Is A Toupee? 
Men are prone to partial head baldness. For centuries, individuals have been concealing their half-head baldness with the help of a wig that covers their entire hair. 
The partial head baldness needed something much more precise to the issue. While a hair wig would cover the head, the growth in technology led to the use of another hairpiece that was more problem-centered and provided coverage only where it was needed. This new hairpiece is referred to as a hair toupee. 
A hair toupee is a patch that provides coverage to the region where a hair patch is missing. While you may misunderstand toupee and wig as the same, a toupee is itself a type of wig that provides partial coverage, hence known as a partial wig as well. 
Hair toupees use special adhesives to get stuck on the region that needs to be covered. If a toupee is a partial wig and provides coverage only to the specific areas, what purpose does a wig serve?
What Is a Wig?
Unlike a hair toupee, a wig provides full-head coverage. A wig is a hairpiece made with human hair, synthetic hair fiber, or animal hair to restore hair. 
Though typically worn by judges and barristers, people use wigs to adopt different hairstyles, primarily to conceal thin hair or baldness.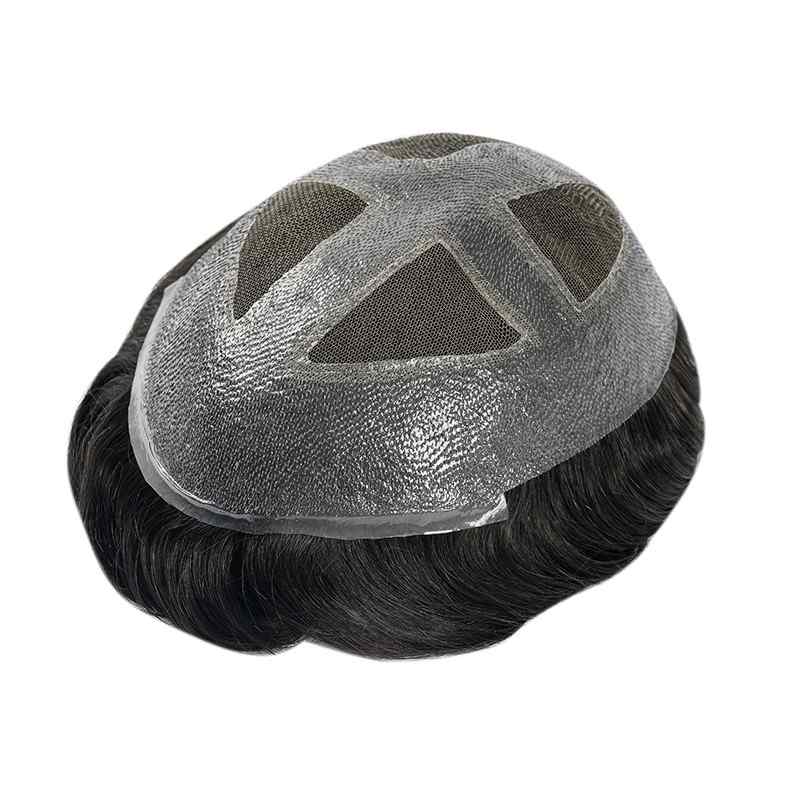 What's Better? 
You may find it challenging to decide what you should choose since a wig and a hair toupee are both better than the surgical method. 
In order to make things convenient for you, this post states why human hair toupees are even more convenient than a wig or a surgical hair transplant. 
Wigs can be worn without needing an adhesive to keep the wig in place. However, since a wig is a full head hairpiece, therefore, you will need an entire piece for covering a minor missing hair patch. 
In addition, why choose a wig that covers your otherwise beautiful hair when you can use a hair toupee that works as a partial wig, leaving you feeling all-natural?
If a human hair toupee gives a more natural look and provides hair coverage only where needed, then in what other ways is a hair toupee advantageous to the wearer?
Some Key Advantages Of A Hair Toupee
Using a hair toupee, especially a human hair toupee provides a natural appearance. 
Since it is a partial wig, therefore your natural hair and toupee mingle with each other in such a way that they appear one instead of looking like it is different from your actual hair. 
Apart from this, a human hair toupee has several other benefits, some of which are listed below. 
#1 Less Costly
Unlike surgery and full head wigs, a hair toupee is cost-friendly since it is not as expensive as a wig or other hair replacement methods are.
#2 Convenient To Wear
Hair toupees come with wedges on the inside, along with a special adhesive that enables the hair toupee to stick to the scalp. 
You may have to hold your wig firm when the wind blows a little harder, but about a hair toupee, you can be completely worry-free.
#3 Availability Of A Number Of Choices
Hair toupees come in a wide range. This leaves you with ample choices to pick the right hair toupee based on your natural hair color. 
#4 Pain-Free With No Side Effects
Surgery is a painful and costly procedure. It has side effects too. Wearing a hair toupee is pain-free. It saves you from spending a high cost on the surgery while keeping you safe from any side effects that medications or therapy may cause. 
The Final Word!
With rapidly growing technology, you have a number of choices to help you hide your baldness. However, since male pattern baldness can occur from an early age, your confidence may be deterred, and you may start to feel older than your age. 
With human hair toupee, you can restore your youthful look and the confidence that you lost due to hair loss. More so, hair toupees allow you to conceal your hair problems in the most convenient ways possible. 
Using a human hair toupee enables you to feel natural since it is designed in such a way that it blends with your natural hair like it is a part of it. 
If you want to get high-quality hair toupees with a wide range of choices available to suit best with your hair, then Lavivid Hair is a must-visit place on the internet.
---