In What Situation the Pre-cut Can Not be Done?
We offer pre-cut and pre-style for customers so that they can wear it right away after take the hair piece out of LaVivid box. But some times their hair system can't be pre-cut due to some reasons. 
In regard to the pre-cut for the base size, we all know most of our hair systems come with 8*10. Actually this is a standard size, as well as 7*9 or 6*8. But sometimes it doesn't fit you, which means you might have a smaller baldness area. Or your baldness area is not that standard, you need a narrower shape in width or shorter in length. So that's how pre-cut service works. Our stylist will start from the frontal hairline, measure the base size, and adjust it. Why should they start from the hairline to measure? The reason is easy. The hairline area will be specially made to make sure it looks natural enough as it's a concern for most of our customers. We won't altered the hairline in anyways. So full lace/skin base can be cut into any size with no problem at all. But when it comes to combo base(as shown in the pic below), we need to consider if the base can be cut into your size. If we did so, will the skin perimeter be cut off? Will the original base structure be ruined? One of the reason why customers prefer combo bases is that they only apply adhesives on the perimeter. 
Anyway we will contact every customers if the pre-cut of their order can't be done. We will find out a solution as well.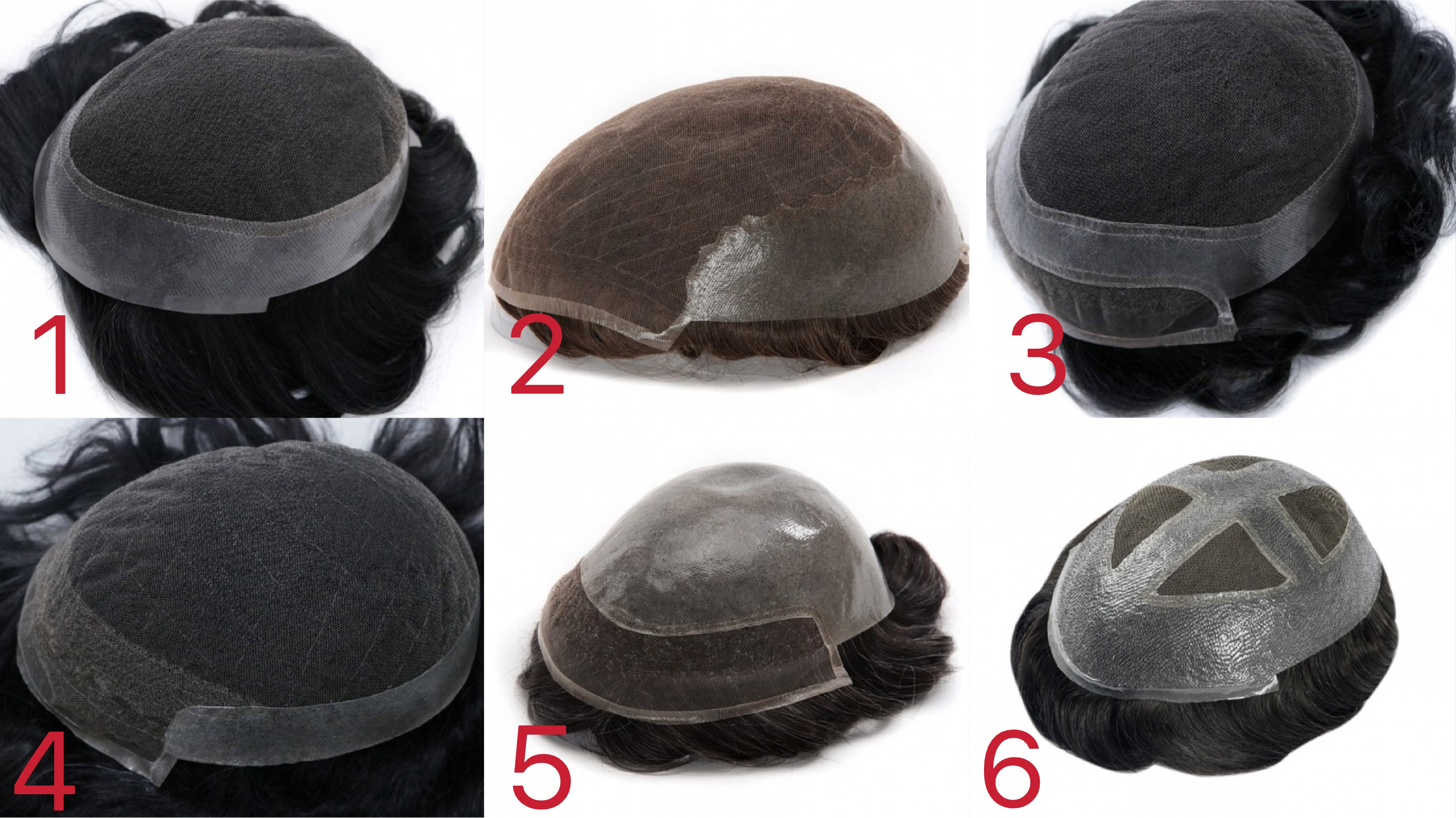 Another situation is the hair style. Most of our stock units come with 6'' long hair, maybe a bit longer than 6''. We will ask customers to send in some pics to show their preference. Or they will fill out the pre-cut form after the payment was made. If we can't achieve the look you like, we will notice you about this. If you have no idea about the hairstyle you can browse our web for some inspiration.